How to Photograph Wildlife in the Arctic
The Arctic is peaceful. It is calm. It is quiet. Everything is slowed down, because there is no contact from the outside world. In fact, there is no outside world. This is it. In the Arctic, what you see and have in front of you is all there is. You don't know what time it is, and it doesn't matter. There is only the position of the sun; sometimes a reindeer in front of it or the King of the Arctic, the polar bear. This is Svalbard for me. It's another world which I can visit and be a part of. It's pure magic.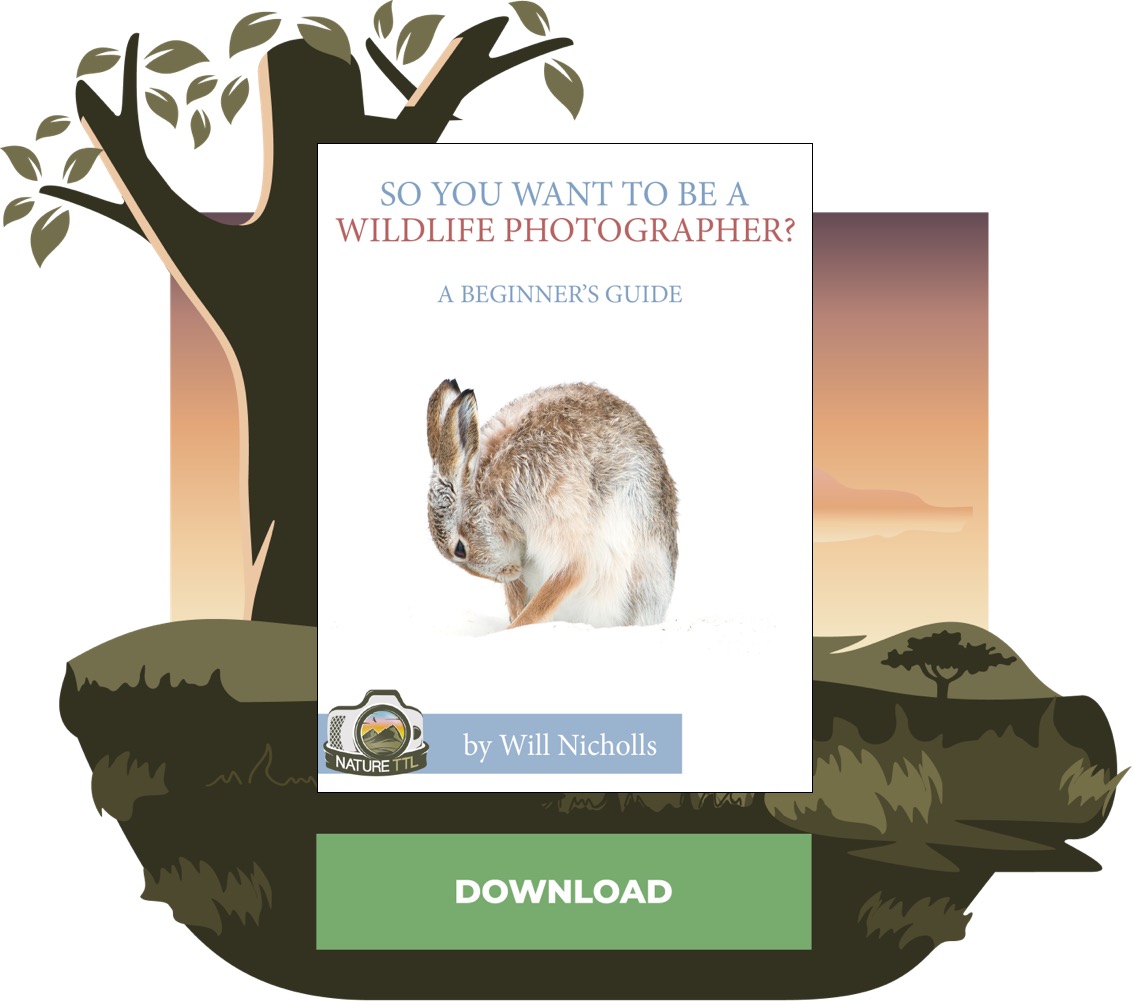 When you head far north with your camera, you probably want to experience the raw, untouched wilderness of the Arctic and see polar bears and other wildlife. But to be able to do that, there are a few things you have to keep in mind.
Think about the weather conditions
Of course you know this, but remember that the Arctic is very cold. How cold depends on what time of year you plan your visit. In winter the temperature can drop to -30 degrees Celsius. The weather can change from a clear blue sky to a snowstorm in just a few seconds, and you don't always get a warning.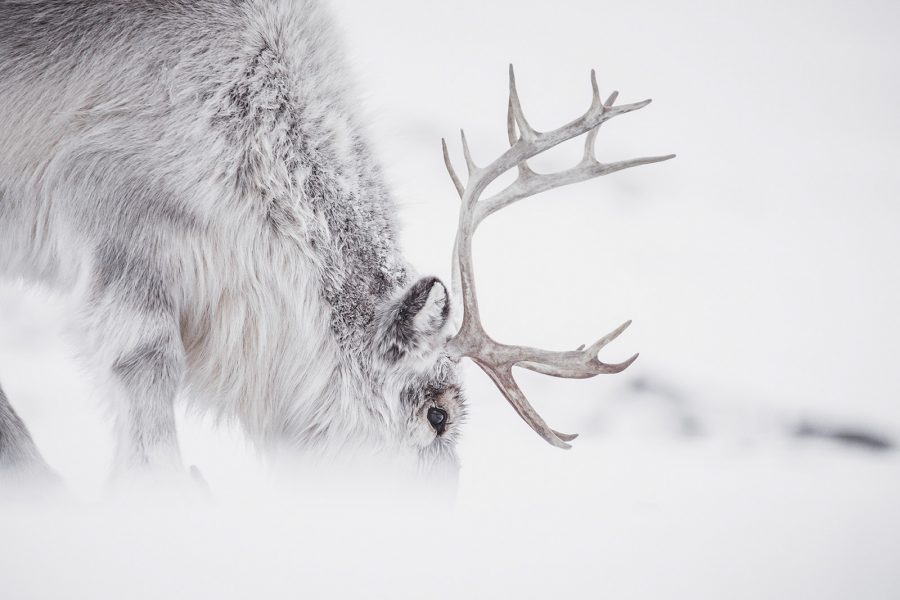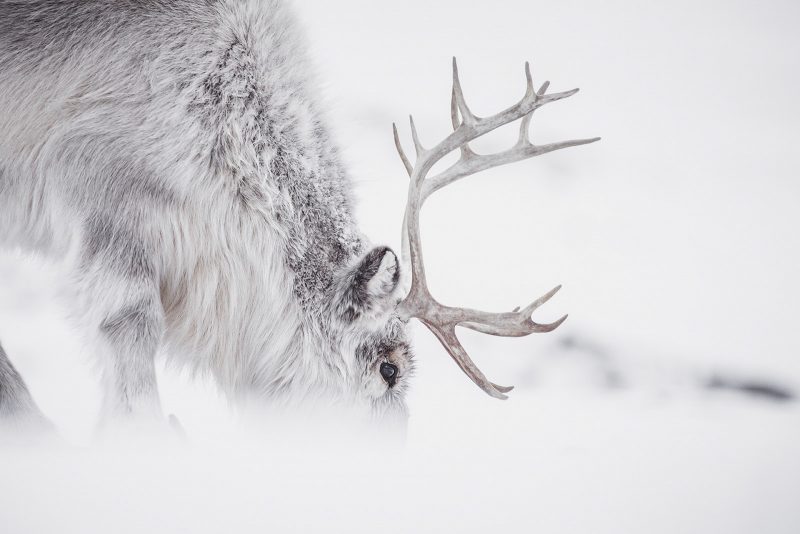 So while packing you gear, think about if you really need 5 lenses or if just 1 or 2 is enough. We travel with 2 cameras and 2 lenses, so we don't have to change so much. It's harder to change your lens while your hands getting cold and a snowstorm hits you. Plus, you also focus more on what's in front of you. You can catch the moment instead of thinking about "what lens should I use for this". Your hands will thank you for that!
Read more: The Essential Kit for Working in Cold Conditions
Pack the right clothing
With the severe conditions on Svalbard, you should have warm clothes with you. Wool, wool, and even more wool. Wool undergarments and a snowmobile overall or a big parka are must haves.
When you choose gloves, make sure you can also control the camera while wearing them. You don't want to be forced to take them off to take a photo. So it's always good to have one pair of thin gloves that you can wear under your thicker ones. Never expose naked skin.
You also should get waterproof or water resistant shoes, because it happens quite often that you end up close to water, or in the water, even when it's cold like this. At least with your feet; cold feet are even worse than cold hands.
Remember, if you get cold – an expedition can go from a dream to a nightmare in no time. It's always better to overdress and bring some more clothes than underestimating the climate.
Look after your camera gear
Batteries
Taking photos in the Arctic is not much more difficult than back at home, if you keep those first two tips in mind. There is one more important thing: the batteries. Because of the cold they will empty a lot faster than normal. So it's always good to have them close to your body, like in an inside pocket of your jacket. If you feel stressed that your battery is not in your camera, have at least an extra one in your jacket. Only put the battery in the camera when you actually use it.
Condensation
When going from the cold into the warm you can get problems with condensation. The cold cameras and lenses often get moist when you take them inside after some hours out in the snow. If this happens, and you go back outside, this moisture can freeze and become ice – that's bad news.
There are two ways to avoid this. When we're out on longer expeditions, we simply keep the equipment outside all the time and just take the batteries and memory cards indoors. The other way is to put your camera in a plastic bag before you take it inside. Tie a knot around the opening and make sure the bag is completely closed with air inside it. Then wait a couple of hours, until the camera and air inside the bag has adapted to the warmth. After that you can safely take out your dry camera.
Open your eyes
I think that's the most important tip I can give you. Open your eyes and let it all in. If you come to Svalbard wanting to photograph wildlife, probably mostly polar bears, let me tell you this:
The Arctic is magical. You need to see the environment and open your eyes for the magic this place has for you. It starts with a sunrise, and then just continues. Every hour has a new light and new colours. It is a wonderful world of ice and snow. Rugged mountains surrounded by beautiful glaciers.
There is plenty of wildlife, but not only polar bears. Seals, walrus, and (in summer) different species of whales. On land you have reindeer and Arctic foxes, and in the summer millions of birds visit the islands.
Take everything in and don't just focus on one "trophy" animal.

How to explore the Arctic
Nature TTL Hub: Find photography tours and holidays in the Arctic
From the ocean
If you want to see more than one part of Svalbard, you should go out by boat. You can go long distances in a short time and you also have a warm place to shelter. From March to September you can go by boat around the islands. You can decide yourself if you want to spend a week on a ship or if you would like to do a day trip. Everything is possible!
This can be quite expensive, but perhaps your best chance to see polar bears up close.
With a team of sled dogs
In winter you can also go out with sled dogs. This is an amazing experience, and one where you really feel close to the nature around you. But you will not see any polar bears. Hunters often had dogs up on Svalbard, but not to find bears – a dog warns when a bear comes. With a dog you can't get close to a bear.
Going out with dogs is an experience of its own. So if you are open to a new adventure, and seeing magical landscapes and reindeers or foxes on the way, then travel with a dog team.
Drive your own snowmobile
In winter, from February to May, you can go out with snowmobiles. On Svalbard there are several tour operators who offer guided snowmobile trips. These usually last from a few hours to a full day.
When you go out with a guide, be sure to listen to them. They know where to look for bears and also know how to read their movements. If they say it's time to go, then it is. We are visitors there, and if something does not feel right we back off. For the safety of ourselves, and of course the polar bears. Also, keep your eyes open for other wildlife, such as Arctic foxes and reindeers.
But no matter when, where, and how you go, remember that nature is the boss. There are never any guarantees that you will see exactly what you were hoping for. The Arctic is not a zoo; you never know what will happen, and you have to be patient. That's the key.
If you give nature time and if you can also see the beauty in the glaciers and most magical sunsets, you will never be disappointed when you visit the Arctic. One thing is for sure: a visit here will fill you with love and you will come home with a big smile. Even if you don't see a polar bear.