Fujifilm GFX 50R Review: The Landscape Photography Review
In the first quarter of 2017, Fujifilm caused a stir when they introduced the GFX 50S – the cheapest medium format camera at the time and only the second mirrorless medium format body (the first being the Hasselblad X1D). It was of immediate interest to landscape photographers, many of whom had previously been attracted by the image quality of medium format but put off by the cost and weight of existing systems.
The GFX 50S has been a big hit for Fujifilm, so the new camera comes as a bit of a surprise, being basically a repackaged 50S – it features the same sensor and processing engine and almost identical specifications, albeit housed in a sleeker, rangefinder-style body. The headline specification is probably the price of £3,999; so it's clearly aimed at tempting full-frame users to move across to medium format. In this Fujifilm GFX 50R review, we'll see if it's likely to succeed.
Quick Look: Specifications
Some of the key specifications of the Fujifilm GFX 50R are:
51.4 MP 44 x 33mm CMOS sensor
425 focus points
ISO 100 – 51,200 (exp. 50-204,800)
Multi, spot, centre-weighted and average metering
60 minutes – 1/4000 sec shutter speeds
3.2" tilting touch screen with 2,360,000 dots
EVF with 0.77x magnification and resolution of 3,690,000
Focus stacking
First Impressions of the Fuijifilm GFX 50R
The first thing you notice when taking the GFX 50R out of the box is just how light it feels. At 775g, it's 50g lighter than its older sibling and 230g lighter than a Nikon D850, which is quite a noticeable difference. This weight advantage lessens slightly when adding lenses, as medium format lenses are by necessity bulkier than their 35mm counterparts, but the overall feeling is one of a very portable system.
The 50R is a slimmer and more elegant camera than the 50S, which has attracted some flak for not being the prettiest camera out there, especially when put side-by-side with its nearest rival, the Hasselblad X1D. To be fair to the 50S, its ergonomics are excellent and if you prioritise function over form, there's little to complain about. The 50R is certainly a much better-looking camera, though, and one which really encourages you to pick it up and have a play with it. Of course, none of this matters if the ergonomics are wrong, so how well does it handle?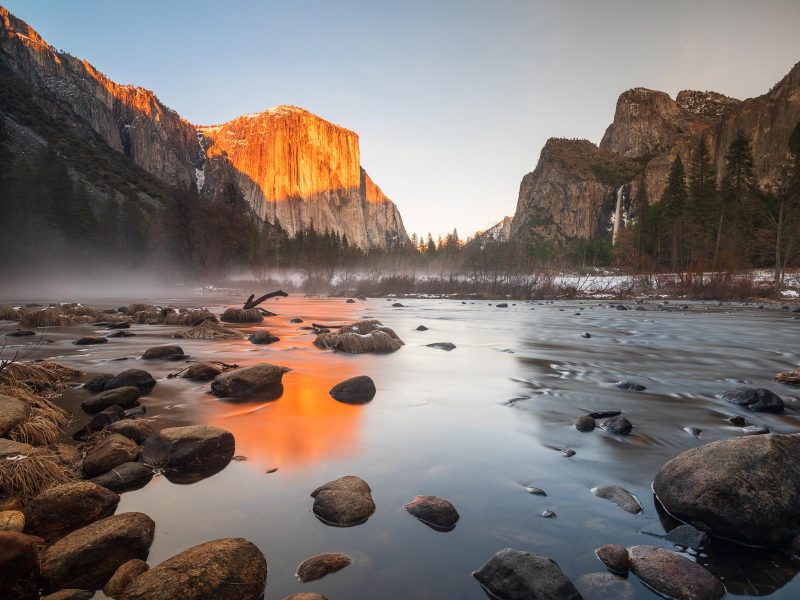 Body and Handling
Because of its rangefinder styling, the front grip is less substantial than SLR users will be used to, although you still get plenty of purchase on the body and the well-designed rear thumb rest means that the camera sits well in the hand. It balances well with all but the heaviest lenses attached – and with heavier lenses, it's certainly no worse than a Sony A7r III.
Despite its light weight, the camera feels solid; it is fully dust and weather sealed and rated to operate down to -10ºC. It's nicely finished, with a textured grip and the dials have positive detents.
It has a more minimalist design than the 50S, with fewer external controls. The big difference is that, for this camera, Fujifilm has dispensed with the four-way controller ('D-pad') on the back of the camera, which on the 50S is used for accessing certain settings such as white balance and for navigating through menus. This doesn't make the new camera less customisable though, as the D-pad functions have been assigned to the touch screen, via swipe gestures.
I have to admit I was sceptical about this at first, but having been shooting with the camera for a few weeks now, I find it works well. On balance, I'd still like the D-pad to be there, but it's a very minor niggle. Reducing the number of external controls not only gives the camera a neater appearance, but it also allows for sensible placing of the buttons. On the 50S, the review and delete buttons were awkwardly placed but most controls are easy to reach on the new Fuji.
The front control dial has now been incorporated into the shutter button. By default, it is set to change ISO settings and is somewhat vulnerable to being knocked, with the result that ISO can be inadvertently reset. This is easily resolved by re-assigning the dial to another function and assigning ISO to one of the custom buttons on the top or back of the camera. A dedicated ISO dial would be nice and if I'd been in charge of designing the 50R, I would have set the ISO dial around the shutter speed dial as is the case on the X-Pro 2. However, given the fuss that some users and reviewers made about what is actually quite an elegant piece of design, you can hardly blame Fujifilm for not repeating it.
As a consequence of the shutter button/front control design, the on/off switch has been moved to the side of the shutter; not as convenient as having one which sits around the shutter but it's certainly not a problem and no more awkward than with some other cameras, such as the Canon 5D series.
A definite plus is the presence of a dedicated exposure compensation dial. This is so much nicer to use than having to press or hold a button and turn a control dial and is a feature I've missed on the 50S. On the negative side, some of the customisable buttons on the rear of the camera have a rather 'spongy' feel to them, which is a disappointing contrast to the crisp feel of the buttons on other Fujifilm cameras.
Another minor niggle is the placement of the battery compartment, which is on the left hand side of the body, with the door on the bottom. This means that some tripod plates interfere with it, making battery changes fiddly, and it precludes the use of a universal 'L' bracket. These points aside though, the ergonomics of the camera are excellent and it handles extremely well.
The Fujifilm GFX 50R in 'Real Life Use'
The Fujifilm GFX 50R is quick to set up and highly customisable. Menus are generally well-organised and changing settings is quick and easy. To simplify things further, there is a favourites menu and a customisable 'Quick' menu for easy access to commonly changed settings. One potential downside is that the control layout is somewhat different to the 50S, so if like me, you occasionally switch between the two cameras, there is the potential for getting confused.
Autofocus is not especially fast, but it is accurate. Speed isn't really an issue, as medium format cameras have never been intended for fast-moving action, but this and the rather pedestrian (compared to 35mm and APS-C cameras) maximum three frames per second maximum burst speed means that it will appeal far more to landscape specialists than wildlife photographers.
One feature which landscape photographers will appreciate is the ability to dial in manual exposures of up to an hour without the need to switch to Bulb mode and use a stopwatch. This, combined with the fact that the GFX 50R will meter and focus very accurately in low light and an EVF which 'sees' very clearly in low light, makes long exposure photography a breeze. I used a 15-stop ND filter to shoot a fifteen minute exposure and managed to compose, meter, set exposure, and focus all with the filter in place. Files from long exposures are also clean and noise free, giving the camera great appeal for fans of long exposure landscape photography.
Metering is accurate and both the LCD and EVF are bright and clear. The screen tilts, which is handy when shooting low or high viewpoints  – though not in portrait mode, as it only tilts in two directions, unlike the older GFX. Although slightly smaller than the one on the 50S, the EVF is slightly more comfortable to use, with less of the 'shimmer' which has bothered some users. Calling up and dismissing information on both the live view screen and EVF is simple and quick, making it easy to compose a shot with a screen free from clutter and distractions and then call up shooting information when setting exposure, focus and so on. One bug I identified while carrying out this Fujifilm GFX 50R review is that exposure compensation can't be used when the RGB histogram is activated in live view; this has been reported to Fujifilm and hopefully will be fixed in a firmware update.
Image Quality
There's really not much to say here as it's all been said before with reference to the GFX 50S, which uses the same sensor and processor. In short, this is the best image quality you will see without spending tens of thousands on a Phase One camera and back. Detail is superb, especially when it comes to surface texture and images have outstanding clarity and sharpness. Dynamic range is also impressive and the GFX 50R renders extremely clean shadow detail. The sensor is relatively old technology, having been around for a few years now but it would be fair to say that even the latest full frame sensors can't quite match it. The icing on the cake however, is the Fuji's beautiful colour and tonality, which gives the files a distinctive look, reminiscent of the company's film emulsions.
Conclusion
I acquired the Fujifilm GFX 50R and intended for it to be a back-up to my 50S. I decided to shoot with it exclusively for a few weeks to familiarise myself with it and test its capabilities. When I started out, I was convinced that once the testing was over, I'd revert to using the 50S as my main camera. A couple of months down the line, and I'm not so sure. The Fujifilm GFX 50R has provided a really enjoyable shooting experience, one that is at least as good as its sibling. With its slightly lower weight and smaller overall dimensions, it will certainly be the camera I pack when I'm travelling. Image quality was never in doubt, given my previous experience with Fujifilm's medium format range, but in use the 50R has exceeded my expectations and I imagine that it will get as much, if not more, use as my 50S.
The GFX system is still young and incomplete. One disadvantage is that there is currently a rather limited range of lenses. However, the essentials are now there and they are all of excellent quality – among the best lenses I've ever shot with. And like any mirrorless system, there is the possibility to use third party lenses via adaptors. For example, I use a pair of manual focus Mamiya zooms, which as well as providing excellent quality, also cost less than £300 in total.
This is a camera which I would recommend unreservedly to any landscape photographer looking for the ultimate in image quality. It delivers stunning results and is a really well-thought out piece of kit, which is both easy and enjoyable to use. As well as being an excellent second body for existing 50S users, it is also a brilliant introduction to the world of medium format for those looking to upgrade from smaller sensors. Despite the slight oddity of having two very similar cameras in a niche market, it looks as if Fujifilm should have another hit with this new offering.
Summary
Reviewer
Review Date
Reviewed Item
Author Rating