Fujifilm GFX100 Review: Landscape Photography Field Test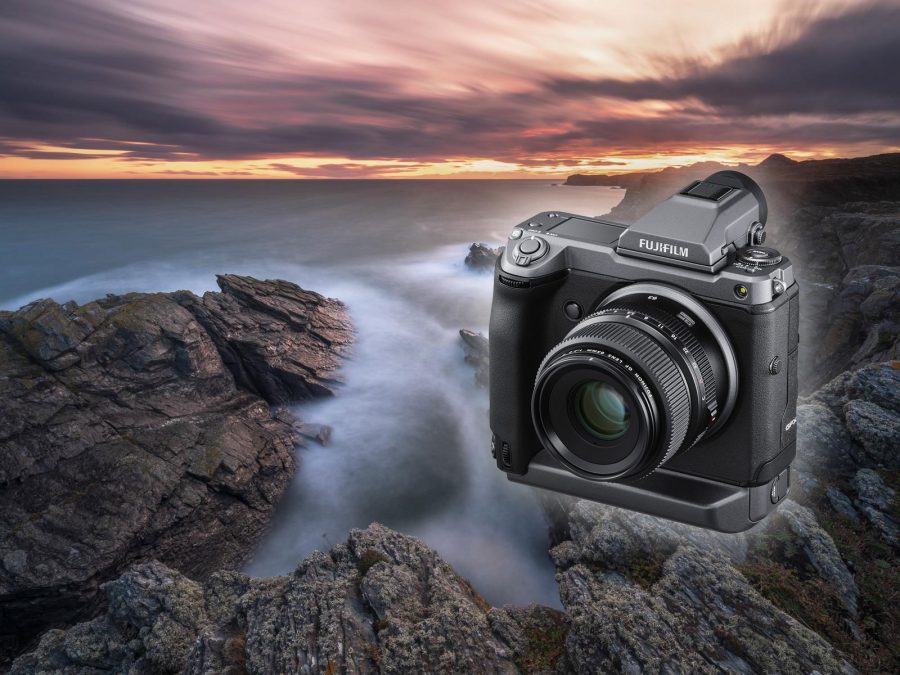 It seems hard to believe that Fuji's GFX medium format system is only just over two years old. In that time, they've released 3 cameras and a range of lenses from 23mm to 250mm (roughly equivalent to 18mm to 195mm). The latest camera in the stable is the Fujifilm GFX100, which caused a bit of a stir on announcement mainly because of its 100 megapixel sensor.
Although there are higher resolution medium format cameras, they are considerably more expensive – the Phase One IQ4 boasts 150 megapixels, but it costs around £40,000 compared to the GFX 100 at £10,000.
The sensor may have grabbed the headlines, but there are plenty of other eye-catching features:
16 bit raw files
37 million phase detect autofocus pixels covering nearly the entire image area
Improved AF speed and performance
5-axis in-body image stabilisation
Weather sealed body
Tilting touchscreen display
5.76 million dot EVF
Native ISO range of 100-12,800
So while £10,000 is clearly a lot of money, it is considerably less than the nearest competition, with the Fuji more than matching it for shooting features. The question that remains is: is it worth it, relative to high resolution full-frame cameras and the other cameras in the GFX range?
First Impressions of the Fuji GFX100
I have to say that despite shooting with the GFX 50S and 50R (read my review here), as well as being something of a fan of Fuji cameras generally, I really didn't bond with the GFX 100 initially. For starters, it's big and heavy – similar in size and weight to a Canon 1DX mark II and about twice as heavy as its stable mate, the GFX 50R.
This is largely due to Fuji's determination to make this the first medium format camera with IBIS (in-body image stabilisation). Not only does this add a bit of weight in itself, but it also means that the new Fuji requires two batteries, which in turn necessitates an integrated grip.
There are no doubt those who will appreciate the fact that it has IBIS – for example fashion and wedding photographers – but as a landscape photographer, it's not a feature I would ever use and I would prefer to have a little less weight to carry on long hikes to locations.
It's not just the weight that's the issue though – the height of the camera also causes problems. With the viewfinder attached, it's actually quite difficult to fit it comfortably into even a large camera rucksack such as my F-Stop Sukha, partly because of the height but also because of the way the EVF sticks out quite a long way behind the camera.
I never felt entirely happy transporting the camera with the EVF attached, but on the other hand I didn't fancy having to continually attach and remove it.
But my biggest initial gripe is that with the GFX 100, Fuji has taken away what drew me to their cameras in the first place: the retro-style knobs and dials which give direct access to the major functions. Instead, the new camera has buttons, input dials and touchscreen gestures which in contrast to some other of their cameras, makes it feel a little soulless.
This might sound like a rather trivial complaint, but for me photography isn't just about the end result – I like to enjoy the process of creating images and I suspect there are a number of other Fuji users who feel the same way.
Body and Handling
Looking at things more objectively, however, I would have to say that on the whole the GFX 100 has excellent ergonomics. Yes, the camera is big and heavy, but it balances well – better than the other GFXs – and has a comfortable grip.
Some users have complained about the vertical grip not offering secure purchase, but as I always use my cameras on a tripod this caused no problems for me. Few landscape photographers hand-hold cameras when shooting, but if you do this is something to be considered.
Once I'd got over my initial dislike of its more modern controls, I found the handling of the new Fuji very slick. With a bigger surface area on the back of the camera, the buttons are less scattered than on the 50S and 50R, meaning they are easy to reach and operate. Unlike the 50R, they have a positive 'click' rather than the somewhat spongy feel of the buttons on that camera.
There is a high degree of customisation available and I found that once I was used to how I'd configured the buttons, I was able to use the camera without having to pause to think.
Unlike the other GFX models, there is no shutter speed dial, which has been replaced by a large, easy to read LCD screen. The information and display can be customised – you can even create 'virtual' dials, though I would prefer the real thing.
One benefit of the camera's height is that there is a third LCD screen – the rear 'sub screen' as Fuji calls it, which sits underneath the main, tilting LCD on the back of the camera. At first, I thought this was a pointless gimmick, but came to find it quite useful, as I was able to set it up to display key shooting information – meaning that I was able to keep the main LCD clear and clutter-free for composing images. It is highly customisable, even allowing you to display a live histogram.
Less positive is the fact that the four-way controller that was on the 50S has been left off the new GFX and has been replaced by swipe gestures on the touchscreen. Given that there was enough space on the back of the camera to include it, I think this is a shame; not everyone likes using a touchscreen to access certain settings, as it means you have to remove your eye from the viewfinder in order to do so. Having the choice of touchscreen or 4-way controller would be preferable.
It's difficult to truly assess the build quality of a camera without shooting with it long term, but the GFX100 certainly seems well put together and durable. There's no arguing with the fact that it feels solid and capable of taking the odd knock or two. It has 95-point weather sealing and certainly didn't suffer when I found myself shooting with it in the odd shower.
Having shot with the GFX 100 for a few days, I concluded that it handles really well. However, this isn't the end of the story and I do feel there is an issue with the control layout of the new Fuji, which is simply that it handles so differently from the other two cameras in the range.
Why is this such a problem? Well, the GFX 100 is part of a professional system. Most of its users will have either a 50S or 50R as a second body. For example, if I owned the 100, I would shoot with it in the UK most of the time, but would probably choose my 50R when travelling abroad or if I had an especially arduous walk to a location. With the handling being so different between the two cameras, switching between them could be a confusing and frustrating experience.
The handling of the 50S is different again, creating yet more confusion in the range. I really hope that as Fuji continues to develop the system, it settles on a common interface.
Using the Camera
The GFX 100 is extremely customisable and it doesn't take long to get it set up to suit your shooting style. The menus will be familiar to anyone who has shot with other Fuji cameras but even if you haven't, you'll probably find them logical and easy to navigate. There is also the (customisable) 'Quick' menu for easy access to frequently-accessed items.
Autofocus is quick and accurate. I'm not an action or wildlife photographer, so didn't test it with moving subjects, but it was noticeably faster than the 50S and 50R. The EVF is another improvement – resolution is higher than its predecessors and it has lost the 'shimmer' which plagued the 50S. Overall, using the EVF is pleasurable experience – possibly the closest to an optical viewfinder that I've come across so far. Although it is the same size and shape as the EVF on the 50S, it is not back-compatible with that model, although it works on the same tilt adaptor.
The screen tilts in three directions, making it useful in both landscape and portrait orientation. However, there is one shortcoming. The camera has been made a little slimmer than the 50S, and lacks the bulge at the back for the battery compartment. With the EVF being the same size as the one on the 50S, it therefore sticks out quite a long way from the back of the camera. The result of this is that if you are shooting from a low angle and tilt the rear LCD up to compose a shot, the EVF blocks the view of the screen. And not just slightly – it actually makes it unusable if you are looking straight down at it.
So for ground level shooting, you need to get down low to see the screen (or look through the EVF), which rather negates the usefulness of the tilting screen. It could be argued that the number of times this might happen are few and far between, but it proved a problem for me on a couple of occasions during the ten days or so I was shooting with the camera and is, in my opinion, a design flaw.
Image Quality of the Fuji GFX100
This is the main reason most landscape photographers will be interested in the GFX – 100 megapixels on a larger-than-full-frame-sensor and 16-bit raw files. So is it really a step up from Fuji's other medium format offerings, and the considerably cheaper full-frame cameras out there?
The simple answer is yes. Detail is appreciably better than with the 50S/50R, although because of a different microlens design, the files are actually slightly less sharp straight out of camera. More subtle, but definitely there, is the improvement in tonal transitions. In terms of colour and tonality, files from the GFX 100 are simply beautiful.
Dynamic range is impressive, too. I had heard reports of banding in the shadows but only saw slight evidence of this on a severely underexposed image – a file which when first opened in my raw converter, was almost entirely black. That I was able to dig any detail out of it at all was impressive! In all 'real world' examples, even when I lifted shadows aggressively, detail was clean with little noise and no banding.
When it comes to high ISO noise, however, it's not quite such good news. Given that the GFX 100 packs twice as many pixels into the same surface area as the 50S and 590R, it's no great surprise that, even given the back-illuminated sensor, it is a bit noisier at higher ISOs.
I tested it up to 6400, which is probably as high as most landscape photographers would need to go and found I was able to get reasonably clean shots up to ISO 1600. Beyond this, things started to get a little noisy. However, downsizing the images to around 50MP and applying some light noise reduction resulted in perfectly usable shots.
So although it might not be my first choice for astrophotography, it performs decently at high ISO and I wouldn't let this put me off the camera.
In Conclusion
This is a tricky one. Judging purely on image quality, I wouldn't hesitate to recommend the GFX100 as a landscape camera. But there's much more to choosing a camera than the quality of the images it produces and it's in the area of handling and ergonomics that I have one or two reservations.
The camera is heavy enough for you to notice its bulk on a long trek and it's big enough that packing it in a bag requires some care. Importantly, although as a stand-alone camera the handling is excellent, it doesn't fit seamlessly with the other cameras in the system: there is real potential for getting confused and frustrated when switching between different bodies. And if you spend a lot of time shooting at ground level, you may get irritated with the way the EVF blocks the view of the live view screen. Finally, the absence of the 4-way controller – when there is space for one – is a mistake.
Individually, none of these points is a deal breaker, and there's no denying that the Fujifilm GFX100 is an excellent and truly ground-breaking camera. But given its £10,000 price tag, it does cost it half a star from my rating, giving it 4.5 stars out of 5. Consequently, it does mean that I'd be more inclined to recommend the GFX 50S as a landscape camera.
Summary
Reviewer
Review Date
Reviewed Item
Author Rating