Extreme Macro Butterfly Wing Photos Created from 2,100 Separate Shots
Although butterfly wings are beautiful when seen with the naked eye, the skilled use of macro photography reveals an unseen world of intricate details and awesome colours.
Photographer Chris Perani has probed the subject to new depths through the use of specialised microscopes, creating vivid composite images with eye-popping resolution.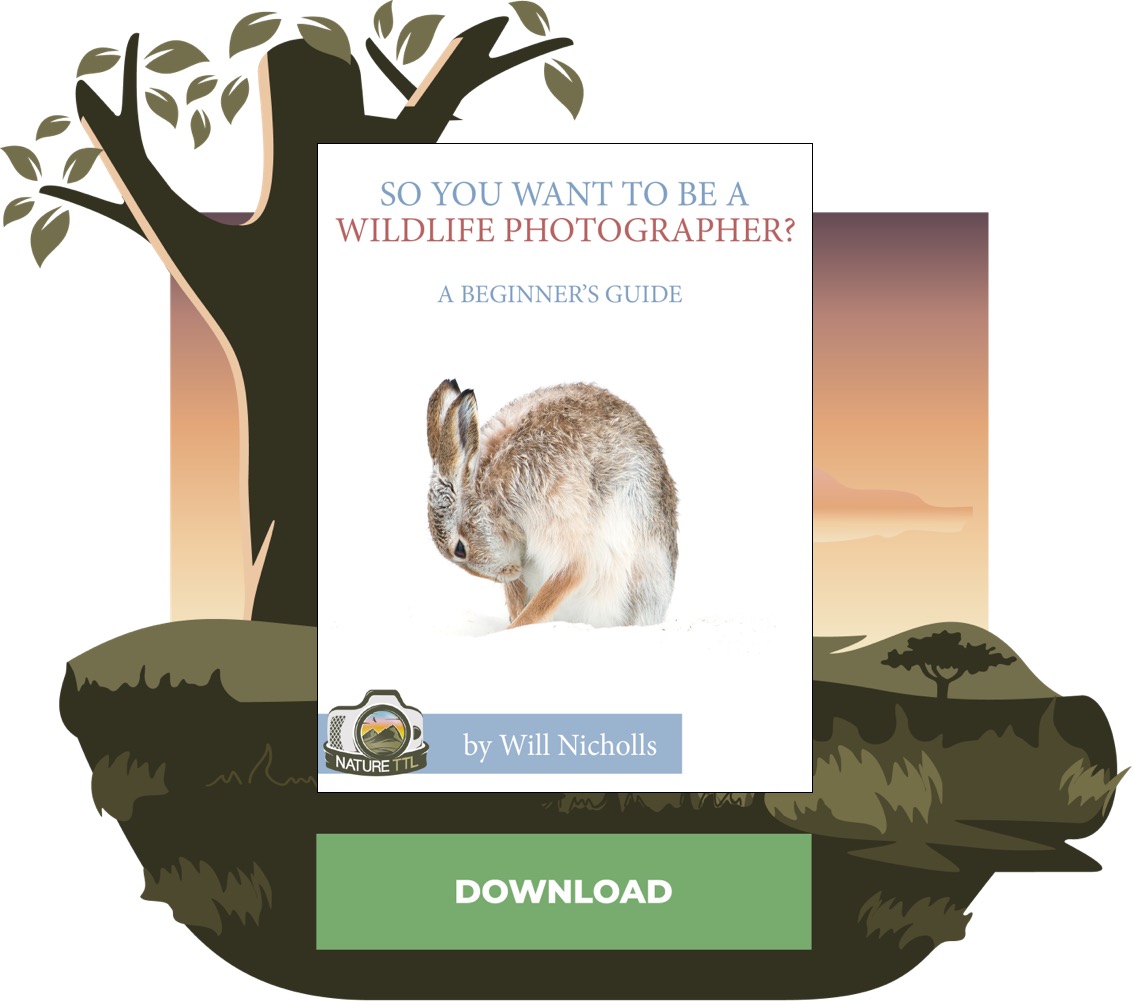 Specialising in extreme macro images of insects, Perani crafted this series of butterfly wing close-ups through a dedicated and lengthy process. To create each individual image, he shot 2,100 separate exposures before combining them together in photoshop for the final composition.
"Since I am using a microscope objective, the depth of field is almost nonexistent," Perani told PetaPixel.
"Using a focus rail, the lens must be moved no more than 3 microns per photo to achieve focus across the thickness of the subject, which can be up to 8 millimeters.
"This yields 350 exposures, each with a sliver in focus, that must be composited together. This process yields one piece of 6 piece puzzle. The process is repeated 6 times for different sections of the wing with the final result being the composite of these pieces."
Although a laboured process, the end result is definitely worth it. Each image is a mesmerising mosaic of rich and delicate colours, all of them uniquely captivating. We witness sweeping curves of fiery orange intersected by ribbons of deep black, alongside dark and light palettes of intermingling blues.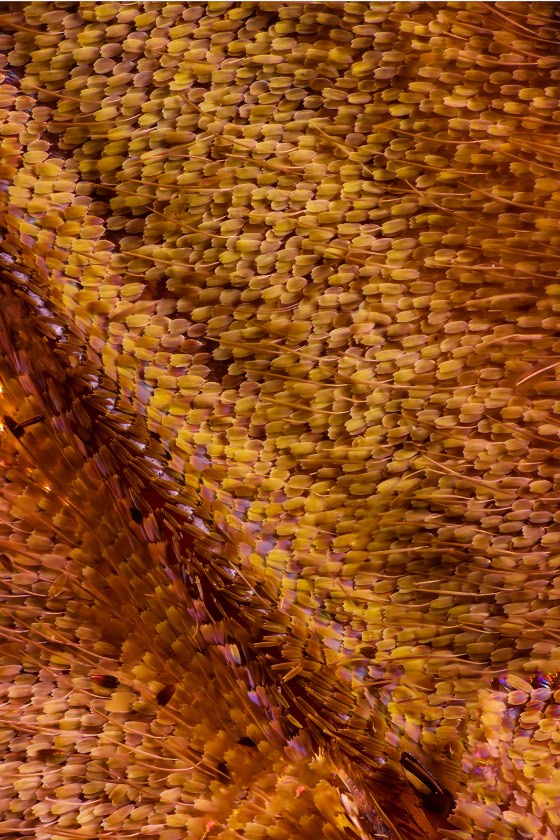 The images reveal the tiny scales that form butterfly wings, which are in fact overlapping pieces of chitin. The gorgeous colours tend to be there for camouflage from predators, to attract mates, or as warning signals to other species.
Perani's other work includes wonderfully detailed 'microsculptures' of bugs and beetles, dramatic and sweeping landscapes from exotic locations such as Iceland, and swirling studio shots of pluming inks in water.