Zero Footprints Photography Competition 2018 Winners Announced
Zero Footprints is a photography competition dedicated to bringing together the best image makers at the forefront of tackling climate change. In its inaugural year, the competition is shedding light on some of the most powerful narratives helping to effect change and raise awareness amidst the crisis.
The competition is part of the Zero Footprints project, initially inspired by photographers Ted Leeming and Morag Paterson, who hoped to help offset climate change through the power of photography.
Zero Footprints 2018 is separated into three categories: In Celebration of Our Planet, Causes Effects and Solutions, and The Involvement of Man – with an Overall Winner and People's Choice award also selected. Winners were chosen for their visual "grace and elegance," whilst also being able to inspire and "make positive contributions towards change." 100% of all profits go to SOLARAID, a grassroots charity providing solar energy to developing nations.
"The solutions to climate change are complex and global but it is only through recognition and small, simple individual and corporate acts that together we can stimulate change," said Ted Leeming.
The top spot of Overall Winner went to photographer Christiaan Hart for his image of a wide-eyed baby orangutan looking deep into the lens amongst an emerald green forest. Judges chose the image as it not only exemplified the captivating beauty of Earth's species, but also appeared as if a "plea" to viewers in caring for the orangutan and wider world.
Josh Woodman won the Cause, Effects and Solutions award for his haunting capture of the Kelowna Forest Fire, whilst Felicity Key scored the win for The Involvement of Man category, with a gorgeously blue-toned long exposure depicting an offshore wind farm. The People's Choice Award went to Marc Girard for his striking image of a Jokulsarlon dawn.
Runners-up for the competition include a ghostly image of melting glaciers, and a gruesomely neon exposé of the devastating effects of pollution in an agricultural environment, and more.
The images will be presented at PHOTOKINA 2018 in Cologne, the world's leading imaging expo. Overall Winner Christiaan Hart will receive a Leeming and Paterson two day one-to-one workshop and mentoring experience.
In Celebration of Our Planet
Causes, Effects and Solutions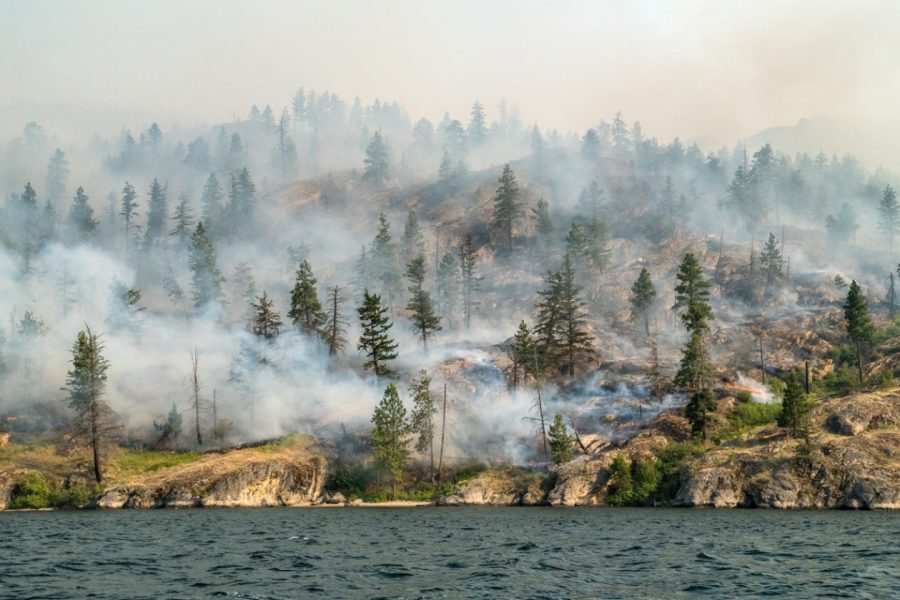 The Involvement of Man
People's Choice
For more information visit Zero Footprints' website and Instagram.