SIGMA Announces Pricing and Availability for 70mm f/2.8 Art Macro Lens
Third-party lens manufacturer SIGMA has just announced pricing and shipping availability for its anticipated 70mm f/2.8 DG Macro Art lens.
The lens is SIGMA's first ever macro prime lens to be released in its thriving "Art" series lineup, which promise high-end performance at an affordable price.
Available in Canon, SIGMA, and Sony FE mounts, the announcement surprisingly lacks a Nikon version. Additionally, the release of each individual mount is staggered, with the Canon arriving by the end of May, a SIGMA mount in June, and the Sony-E's date TBA.
Succeeding SIGMA's renown 70mm f/2.8 EX DG Macro, the new Art edition promises "stunning resolution and incredible clarity". To achieve this, the lens is equipped with a floating, two-group focus mechanism.
Boasting the highest level low-dispersion glass elements, the new 70mm macro reduces chromatic aberration whilst providing pin-sharp resolution. In addition, two further aspherical lens elements assist up-close shooting – a must for any macro lens and great news for us nature photographers.
Incorporating a new focus-by-wire system, the lens discards any direct mechanical connection between the focus ring and focus drive. Powered by SIGMA's latest algorithm, an all-new coreless DC motor adjusts focus "with optimal speed and low-noise".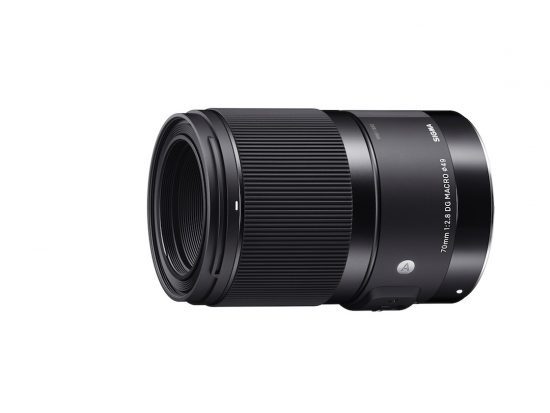 This feature also means full-time manual focus is possible even when using autofocus, so you can ensure each hair is as sharp as the last. With a focus ring offering a large angle of rotation, precision is once again the priority for SIGMA's latest.
Compatibility is also possible with Canon's Lens Aberration Correction, as well as SIGMA teleconverters and SIGMA's Electronic Flash Macro EM-140 DG.
Other features include:
Dust and splash-proof mount design.
Rounded diaphragm.
SIGMA USB DOCK for customisation and flexible adjustment.
Mount Conversion Service if you decide to switch your body.
Brass bayonet mount.
Available for pre-order soon, the SIGMA 70mm f/2.8 DG Macro Art will have a suggested retail price of £499.99, including VAT.
For more info, head over to SIGMA's official page.