This Photographer's Wildlife Photos Have a Huge Hidden Secret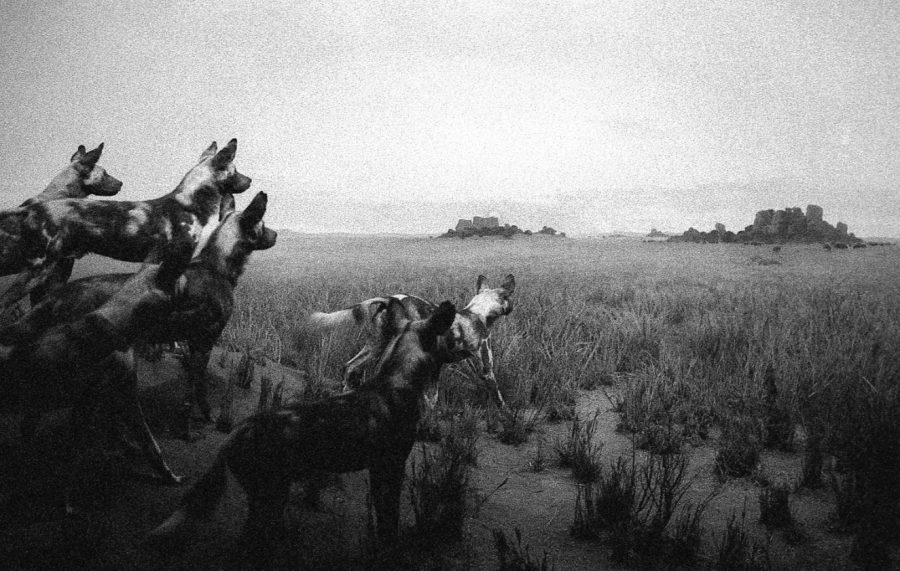 From the shining ivory tusks of a hulking African elephant, to a pack of eager African wild dogs staring out into the savanna, photographer Lucus Landers' photos are a monochrome celebration of the some of Earth's most magnificent species.
Captured in their unique environments, the photos appear to be an intimate and artistic reflection of these living species.
But if you look a little closer, you'll notice something isn't quite right. Observing the stiff-necked sea lions and the unusually ungraceful colobus monkeys, these "wildlife" photos are not what they may first seem.
If you haven't guessed by now, these are all exhibits from the American Museum of Natural History. Located in New York City, the museum houses an array of taxidermied animals, each one arranged as if in their natural habitat.
Using a traditional film camera equipped with high ISO film, the large grain produced makes it difficult to tell that these animals are all but living.
Loading either Ilford Delta 3200 film, or HP5 400 pushed to 1600, the extreme grain helps hide any fakery from the museum dioramas.
Whether it's a lioness resting quietly in the brush, a pelican tenderly feeding its young, or a pair of eagles feasting on some fish, the stuffed menagerie is brought to life through the analogue lens of Landers.
"In person, the painted backdrops fool no one, but through the single lens of a camera, they are transformed into sprawling landscapes," writes Landers on PetaPixel.
"The animals themselves border on the uncanny valley when viewed in real life, but the thick grain hides any and all imperfections in the taxidermy."
The images are reminiscent of Japanese photographer Hiroshi Sugimoto, who similarly photographed exhibits across the museum using a large format film camera over the last few decades.
Notable images of Sugimoto's include a polar bear with a slain seal, and bipedal human ancestors walking arm in arm.
View Landers' whole project on his website, and be sure to also visit his Instagram.