Photographing the UK's Secretive Roe Deer
Phil Johnston is a wildlife photographer from Edinburgh, Scotland, and for most of 2017 he has undertaken a long-term project photographing roe deer. I've been following Phil's work for a while now, and his roe deer images have always impressed me when they pop up in my Facebook feed.
Thankfully, Phil was open to allowing me to share his current series on one of the UK's more timid residents on Nature TTL.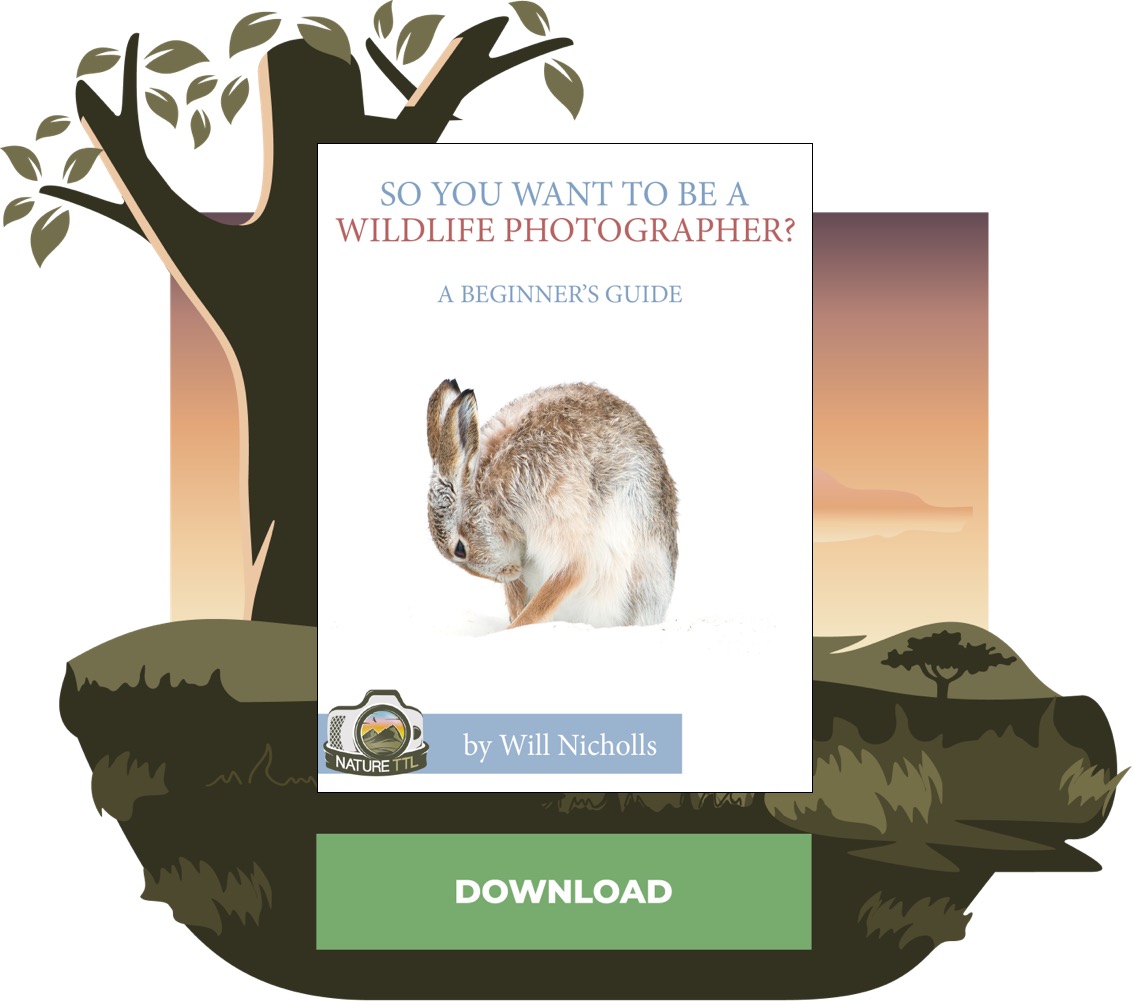 So sit back, relax, and enjoy these gorgeous animals.
How long have you been a wildlife photographer for, and what first inspired you to pick up a telephoto?
I've been photographing wildlife since 2007, when I would carry a compact camera around with me when I walked the dogs. I'd try capture the wildlife I came across but soon found the camera limiting and progressed to my first DSLR in 2008: a Nikon D80 with a 70-300mm lens.
I practised with this lens for a couple of years then acquired a 500mm F4 VR lens in 2010 which really took things to the next level for me. I soon started dedicating time to just being out with the camera and the passion was born. I've always loved nature and staying on the outskirts of the city, I have lots of local areas of mixed habitat and a variety of wildlife to photograph and observe.
Why have you decided to focus on roe deer?
Roe Deer are my favourite of our deer species and I'm lucky to have them quite close to home. I love the challenge of trying to photograph them; their elegant beauty and elusive nature makes them a captivating species to work with.
How many hours have you dedicated to shooting roe dear images?
Up until the start of 2017 I had only really photographed the deer as I came across them. I've now turned them into a bit of a long term project and usually spend at least 3-4 hours in the evenings, most days, waiting for a glimpse of them.
Having them within a couple of miles from home has allowed me to put the time in. I'd say so far this year I've spent between 500 and 600 hours in total solely focused on roe deer.
Do you often find the deer, or do you have a lot of "no shows"?
There are many times where I'll be out and not see a thing. I don't get to disheartened by this as it's good just to be out anyway. I'd say I find them 90% of the time. They can be quite predictable in where they'll be but nothing is guaranteed with nature.
What's your favourite image and moment from the time you've spent with the deer so far?
I have a few images that I like more than the others but I don't really have a favourite. The image of the 2 kids with mum in the background is one I am most happiest with but I see room for improvement in all my images.
Do you have any top tips for stalking deer and other timid animals for photography?
Know your subjects! This is so important – learn about their behaviours through observation and research. Then put things into action. Roe deer have very finely tuned senses and you need to be aware of this to have any hope in getting near them. I don't use a hide or any camouflage, but always pay attention to the wind direction and what is underfoot. By staying downwind and avoiding stepping on sticks and leaves, I've been able to approach them to within 10 metres without them being spooked.
What's your dream roe deer image?
I have so many "dream" images! One of them being 2 bucks rutting. The roe deer rut starts, earlier than the other deer species, in July/August. It's a seldom seen event by people and I've only once had a glimpse of it but didn't have a camera with me! Typical
I've only scratched the surface so far with this species and see it as a long term work in progress. I just love being out and about and soaking up the natural world. It's my medicine.