Peak Design's New Travel Tripod is 'World's Most Portable'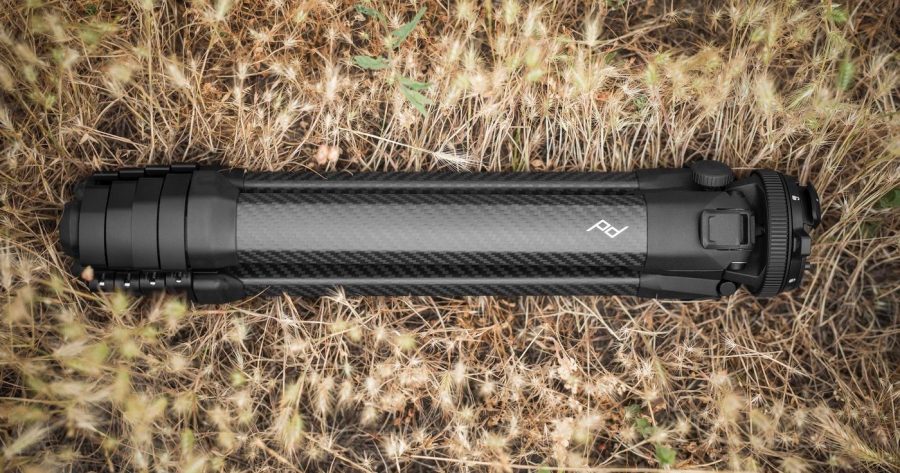 Peak Design are no strangers to creating photography products that challenge the norm through innovative design, including fashionable yet functional backpacks, robust camera clips, and an attachment to streamline changing lenses. This time the company has set its creative sights on tripods, with the announcement of its new Travel Tripod.
On the item's Kickstarter, Peak Design point out that traditional travel tripods create "tons of wasted space". In response, the company spent 4 years redesigning the tripod "from the ground up", in the hopes of reducing dead space and creating an overall more compact size.
The Travel Tripod's legs collapse down the centre column in a tight formation, resulting in a packed-down diameter of just 3.25 inches (8.26cm) – or half the size of a traditional travel tripod. The company claims this is the diameter of an average water bottle. Peak Design also got rid of all "bulk, protruding knobs", resulting in a sleek uniform design that can fit in a water bottle pocket when out on a shoot.
Instead of such knobs, the tripod has a single "precision-engineered" adjustment ring, that allows for full articulation of each shot in combination wit the compact ball head design. A further locking ring helps secure your camera in place, reducing vibrations and providing improved stability. Peak Design says that this original head design of the tripod "incorporates 3 portrait mode cutouts instead of 1."
When extended, the tripod deploys to a maximum height of 58.5 inches (1.49m). To do so, Peak Design has integrated three sets of cam levers, with four on each leg. These can be pulled together in one hand movement, in order to fully extend all leg segments. This improves deployment time, with Peak Design's office record at 9.4 seconds from packed to legs fully extended and set up.
Despite being compact, the Travel Tripod's sturdy design can support a full-frame DSLR with a 70-200 lens. Officially, this translates to a 20lb weight capacity at maximum tripod height. If photographers are keen to attach a smartphone instead of a DSLR, the Travel Tripod also has a mobile mount stowed away in the centre column.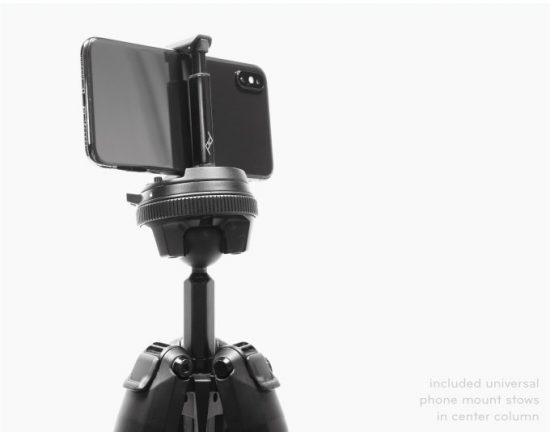 Peak Design's Travel Tripod also comes with a lifetime guarantee, with each part of the tripod being serviceable and replaceable, meaning your less likely to replace your tripod after a few years. The company also assure that the tripod is carbon neutral, emitting zero net greenhouse gases in the making and delivering of each one!
Pre-ordering on the Kickstarter starts at $289 for the aluminium version, and $479 for the carbon fibre.
For more information, visit the Kickstarter page.