Pasquale Vassallo: From Amateur to Professional
In our interview series "From Amateur to Professional" we will be asking established nature photographers to share their photos and see how their practices have developed, changed, and improved over time. You'll get to see the progression of their images, learn how they got started, and find out how they transitioned from amateur to professional.
To see more from this series, subscribe to our free newsletter.

Award-winning underwater photographer Pasquale Vassallo has been passionate about the marine realm since a young age. Born in Naples, Pasquale has dedicated much of his photography to the biological richness found in the Gulf of Naples.
His photos and articles have been published in numerous national and international magazines and have won several prizes and awards over the years.
When and why did you first catch the nature photography bug?
I have loved scuba diving since a was a child – the underwater world fascinated me. At a certain point, I felt the compulsion to show everyone what I saw so I bought my first underwater camera.
I remember my first shot – it was a little fish. Nothing special, just a fish doing fish stuff. But for me, it represented the beginning of my journey with underwater photography.
Show us one of the first images you ever took. What did you think of it at the time compared to now?
Unfortunately, I can't show you my earliest shots as they were made with an analogue camera, so are not easy to find.
I lived through all the technological progress that came from the transition from analogue to digital.
My recent pictures are of better quality. This is due to the advent of digital and postproduction, and also the confidence and skills I gained during the early years.
One of my secrets is to still act as if I had a roll of film and limited photos available.
Show us 2 of your favourite photos – one from your early/amateur days, and one from your professional career. Why do you like them, what made you so proud of them, and how do you feel about the older image now?
I remember my favourite shots from the period I started (with analogue cameras), and as I mentioned I don't think I have them anymore.
One was an octopus under the sand (nothing too special), but I was fascinated by his behaviour. I was so happy to capture that moment.
My first professional shoot was ironically another octopus. It is a split shot, a fortuitous encounter that I made the most of.
This was the shoot that made me a professional photographer. It was first published by National Geographic ten years ago and even today many publishers still request it.
When did you decide you wanted to become a professional photographer? How did you transition into this and how long did it take?
Actually, I didn't decide to become a professional photographer – it just happened. I entered a photo contest, and my images were liked. People began to know and appreciate me and my work, and that opened a lot of doors.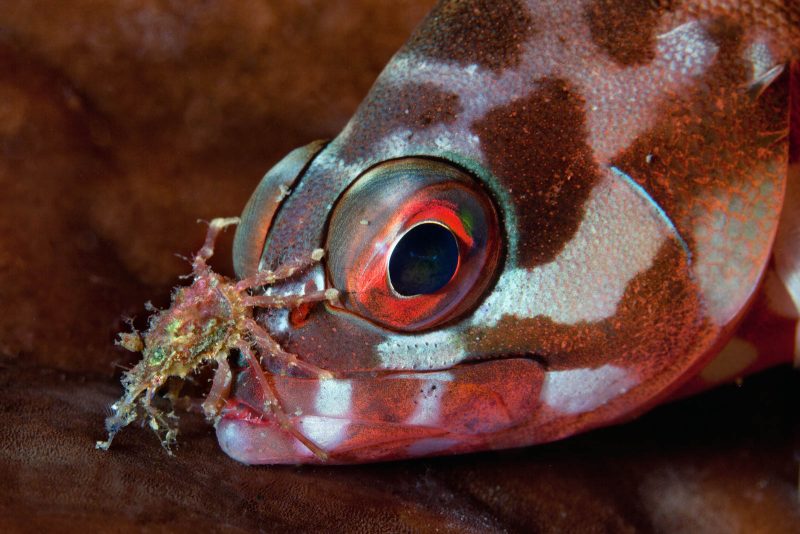 The truth is that I don't consider myself a professional photographer. I simply love what I do, and I keep diving with the same enthusiasm I had when I was a boy. The fun and passion are always with me.
Was there a major turning point in your photography career – a eureka moment of sorts?
There were two important moments that have turned my career around.
The first one was in 2010 when I won Plongeur D'or, "Festival Underwater Del'image Sous Marine" in Antibes.
The second one was when I signed my first contract with the National Geographic Society to publish my photo.
These are my eureka moments because since then I was considered a professional photographer.
Are there any species, places, or subjects that you have re-visited over time? Could you compare images from your first and last shoot of this? Explain what's changed in your approach and technique.
Despite the fact that I travel the world, I live where my heart belongs; the place where I started my adventure – the Gulf of Naples in the Mediterranean Sea.
I love taking pictures of typical marine organisms in this place, like octopuses, jellyfish, and more.
Now, thanks to years of experience, my approach towards the environment has changed. I know more about the sea and what it contains because I took a degree in marine biology and over the years, I have tried to put my knowledge into my shoots.
Has anything changed in regard to how you process and edit your images?
Of course. Some things have changed because time has passed and editing programmes have developed too.
But I don't like editing too much because I shoot underwater, not on my computer. This stems from the fact that I started shooting with analogue cameras.
What was the biggest challenge you faced starting out, and what's your biggest challenge now?
When I started, I was a boy and had my own idols – internationally renowned underwater photographers. My challenge was to live up to them; that was my childhood dream.
Now I am older, and I discovered that some dreams come true (I am an internationally renowned underwater photographer myself), my challenge is to inspire others with my works.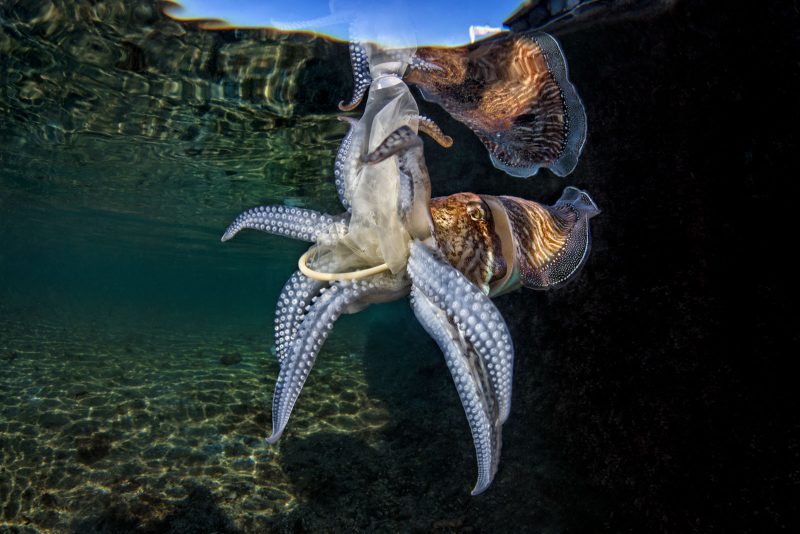 I'd be honoured if my conservation shoots were inspirational and brought about greater awareness of ecology and protection.
What's the one piece of advice that you would give yourself if you could go back in time?
There are two pieces of advice I would give myself: the first is to find the time to improve your knowledge of marine biology and try to specialise more and more.
My second one: study English! You might not think it is important, but trust me, it is!