New Floating, Portable Hide for Water-level Wildlife Photography
Netherlands camera hide and fieldcraft specialist Buteo Photo Gear has announced a Kickstarter campaign for a brand new portable wildlife photography hide, designed specifically with aquatic life in mind.
'The Grebe' is a floating portable hide that has been developed to allow photographers to remain unseen by wildlife whilst in the water, allowing for eye-level photographs of aquatic birds and other aquatic wildlife.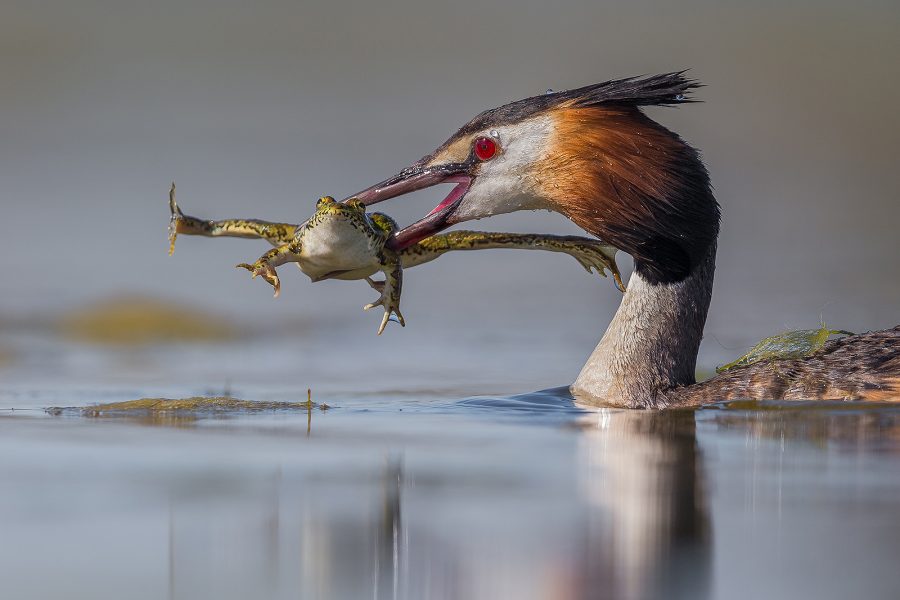 As a small independent company, Buteo has asked for the support of the wildlife photography community to help fund the initial production run.
The product comes as a result of existing customer requests for a sturdy, cost-effective, and reliable solution to floating hide photography.
Price-wise, Buteo has achieved this, launching 'The Grebe' to early adopters at just €525 (going up to €675 after full launch), with other floating hides on the market being priced as high as €1000.
The hide is designed with an inflatable, buoyant tube, on which to mount the hide tent. This tubing is linked together with rigid plates to mount a tripod head and camera.
The hide tent is then attached to the dome poles that are attached to the buoyant floats, like a traditional tent.
Buteo had already raised costs for developing, sampling, and testing, but has now launched a Kickstarter campaign to raise funds that will be used to cover costs of production, quality control, shipping, logistics, and all other costs that are involved with launching a new product.
On the Kickstarter page Buteo states that "We studied every piece of equipment on the market, got feedback from friends, ambassadors, customers and other nature and wildlife photographers from our community".
"Then we got to the drawing board, made several concepts, many samples, tried many materials", says Buteo.
'The Grebe' comes in a small, portable pack designed for nature photographers who are already traveling to remote locations to photograph wildlife.
The pack includes:
2 x air chambers
An umbrella-style tent frame
2 x cargo pockets
2 x mounting plates (low and water level low)
A safety net
Mounting screws
Loops for attaching extra camo
Early funders also get a 10L pump and grass clumps camouflage material (worth €60)
To find out more about the project, and watch some example videos on how 'The Grebe' is assembled and how it functions, head over to their Kickstarter page or Buteo's website.
You can pre-order 'The Grebe' for just €525 for a limited time, before the hide enters full production and moves to the full price of €675.