Mind the Scrap! 'Drunk' Mice on Underground Takes Internet by Storm
Wildlife photographer, and Nature TTL author, Sam Rowley has taken the internet by storm with his image of two mice fighting on the London Underground.
The image is in the running for the People's Choice Award in the Wildlife Photographer of the Year competition. You can vote for his entry to win on the NHM website. Voting closes on the 4th February at 14:00 UK time.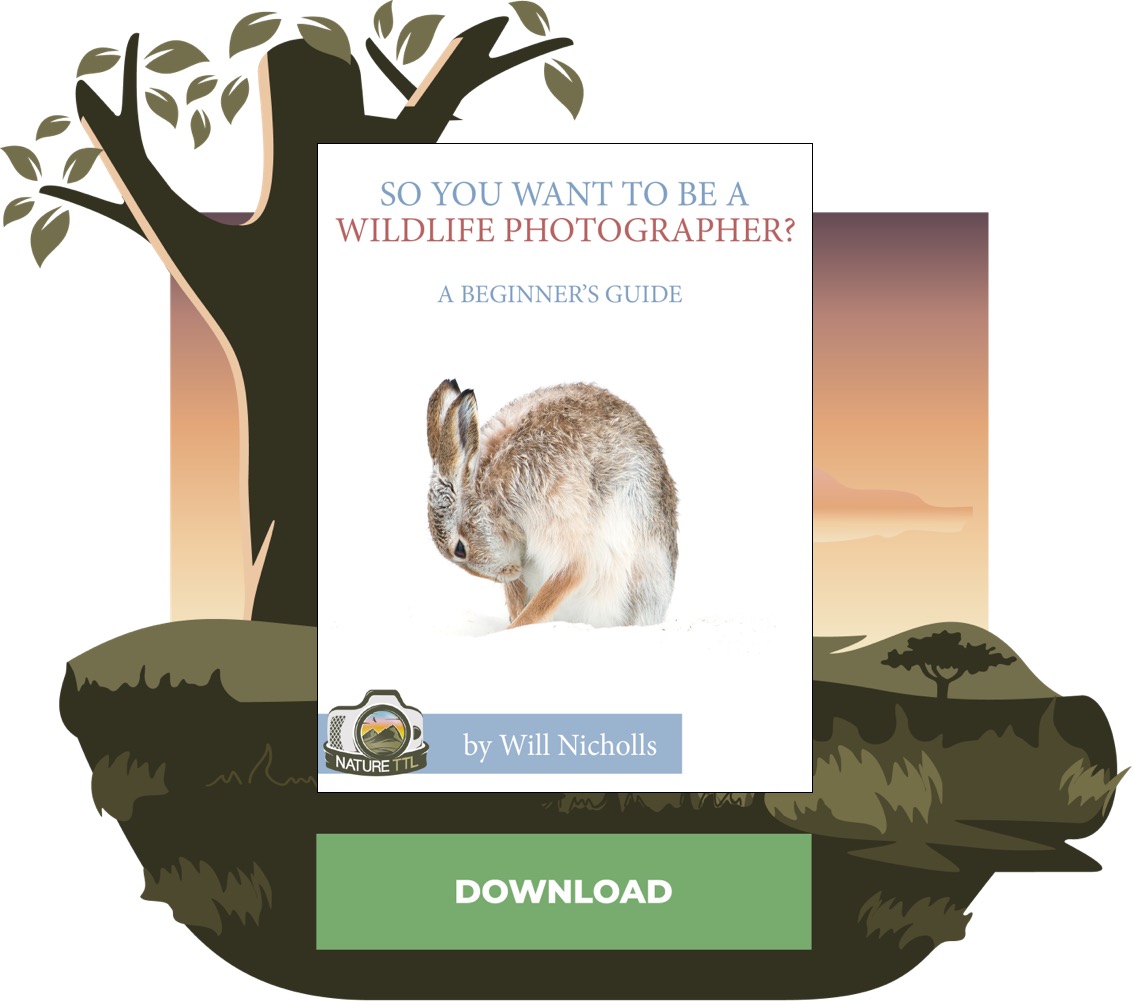 Earlier today, the photo took the coveted number 1 position on popular viral news website Reddit. Unfortunately, the image was posted without proper credit to Rowley – except for a small, pixellated watermark.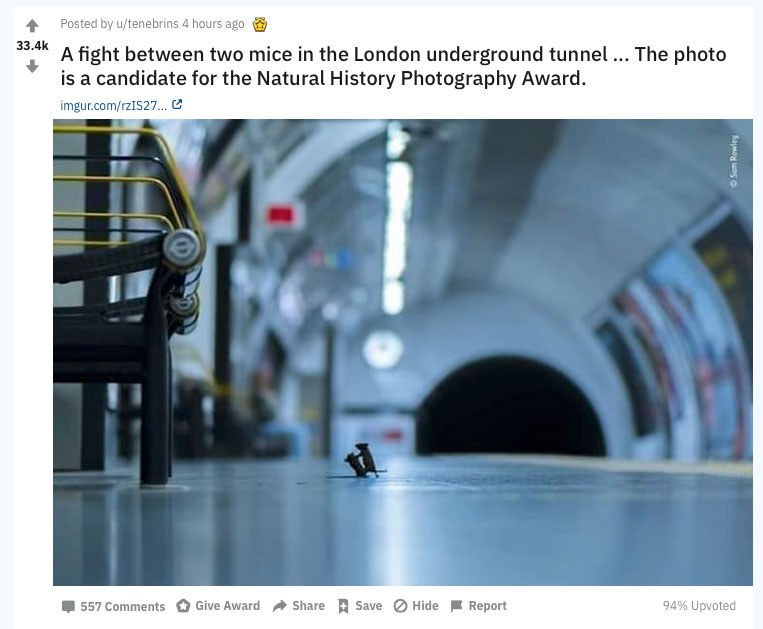 The image has no doubt become one of the most viral wildlife photos ever, and has been shared widely by celebrities including Joseph Gordon-Levitt (known for his role in movies like Inception).
Many international press outlets have described the mice as either fighting or dancing, and it is the endless opportunities for anthropomorphism that have helped catapult this photo to the lofty viral heights it is currently at.
Rowley's "drunken mice" have also become part of a "Photoshop battle," seeing users alter and submit their own crazy concepts of the image.
Whilst many of these occurrences do violate Rowley's copyright, this kind of viral media attention is unstoppable. However, Rowley is taking the attention in his stride and is hopeful of winning the People's Choice award in this prestigious competition.
Don't forget to vote if you've enjoyed his image.