Lifeblood: Photographing Salmon in the Pacific Northwest
Whether leaping into the air with a flick of a silvery tail, or surging against the currents underwater, salmon are not only amazing and agile creatures, but they are key to the health and wellbeing of an ecosystem.
However, in recent decades salmon have had to face numerous existential threats as a consequence of exploitative human cultures. Conservation photographer and filmmaker Austin Ferguson, hailing from the region himself, has made it his mission to document the salmon's plight.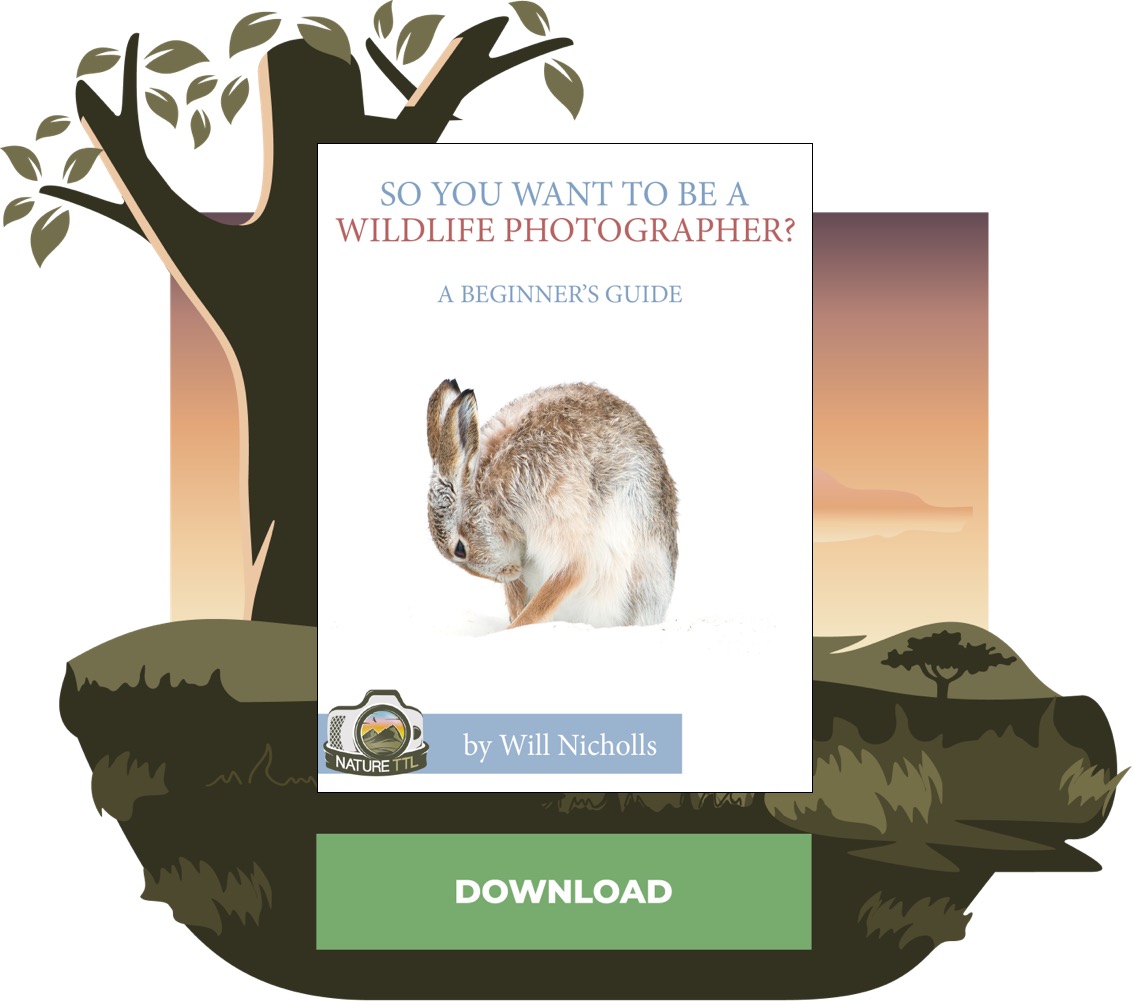 Titled Lifeblood, the project was recently nominated for a Wildscreen Photo Story Panda Award in the Emerging Talent category. Known as the "Green Oscars," the prestigious nomination meant we caught up with Austin to dig deeper into the project.
First off, can you give us a brief background of your Wildscreen Photo Story Panda Award nominated project, Lifeblood?
The project Lifeblood aims to tell the story of wild salmon by illustrating their crucial role in the Pacific Northwest of North America as a keystone species, and highlighting some of the major reasons that wild salmon are in decline. It also looks at different people, organizations, and conservation methods that are helping to save wild salmon.
What sparked your passion for using photography to document wild salmon conservation in the Pacific Northwest?
I've been inspired by a number of different photographers such as Paul Nicklen, Cristina Mittermeier, and Thomas Peschak. All three have done quite a bit of work in the Pacific Northwest, specifically with salmon. Wild salmon are an iconic species and they play a crucial role in the transfer of nutrients from the ocean to the forests in this part of the world. I found their life cycle fascinating and the more I researched about salmon, the more I became aware of all the problems that they face. I really wanted to highlight these issues and show people why it's important to conserve this incredible species.
Freshwater photography is arguably an underexplored niche – with that in mind, how did you prepare for the project?  
A major challenge was just the amount of time spent in the water. I usually spent about 4 hours in the water at a time. The first hour was usually just spent trying to get the salmon used to me and the camera being there with them. I did this project in a wetsuit which really limited how long I could spend in the water, especially the later into the season it got. Eventually I'll invest in a dry suit which will allow me to spend a greater amount of time in the water.
What was your go to gear for the project? Would you recommend this setup to others? 
I went out twice to the Pacific Northwest, both times with slightly different gear. The first time I had quite a variety of lenses and underwater equipment. The gear I used the most was a Nikon D7200 with a fisheye zoom lens and a macro lens in a Nauticam housing with strobes and a large dome port. On land I used a Canon 5D MKIII with a 16-35mm f/2.8, 300mm F/2.8 and 100mm macro. The second time I went out the only thing that really changed was the underwater housing and camera, for that I used a D500 and a smaller dome port. I'd definitely recommend these setups to others. The different lenses allowed me to gather a variety of different shots and the large dome port really helped me achieve the split shots that give the viewer context of salmon and their surrounding environment.
Any other tips or advice for those budding freshwater photographers?
I would say make sure to do thorough research of your chosen topic. You can never know too much, and it'll only help you better understand your subject which translates to getting better images. Really think through which images will best convey your story, create a shot list, and stick to it as best you can. However, make sure you allow yourself some flexibility knowing that you'll inevitably hit roadblocks along the way that you'll have to think creatively to get around. Also, be open to shots you hadn't planned for that develop in the moment that might actually better tell the story.
Now onto the nomination – how did you narrow down the final portfolio from your collection of images? 
I took quite a few images over the course of this project. The amount of images coupled with the variety and complexity of the issues salmon face made it quite challenging to narrow down just 10 images for this submission. I had narrowed down the story to about 60 images before getting outside opinions about how well the story worked. Having other people's input really helped emotionally detach myself from the work and think critically about the story I was trying to tell.
Which image are you most proud of and why?  
I'm most proud of the first image of the series which is of the two male Sockeye fighting. This image took quite a bit of time to get. I really wanted to get an image of salmon fighting because it's not something that I had seen much coverage of and it was always exciting to watch underwater. I had been observing these two males spar with each other for a little while and I got lucky that in the midst of their periodic battles with each other they both hadn't noticed that they had moved right in front of my camera. I could see that they were about to go at it again so when they did I was ready to get the shot.  I think I like this image most because of the symmetry and the texture of the water above the subject as well as the reflection of the ripples on the rocks below them.
How do you feel about conservation photography's place in the wider world of natural history media? 
I definitely think that conservation photography has and will continue to have a very important role to play in natural history media. Events such as Wildscreen have an equally important role in providing a platform for people to present new ideas and stories that can generate awareness about the problems that face our natural world and inspire change through the power of visual media.
And finally – you state the project is ongoing – so what's on the horizon for yourself and Lifeblood?
There are so many different stories to tell about salmon. I've actually just returned from a shoot in Washington State that I'm currently working on about selective fishing gear as an alternative to current commercial practices. I plan to expand this project worldwide starting first with wild Atlantic salmon and Atlantic salmon farms here in the UK.
For more of Austin's work be sure to check out his website, Facebook, Instagram, and Twitter.