LensCoat Sews Over 200 Masks for Local Hospitals
LensCoat is slowing its production of protective camera gear and accessories in an effort to make masks for local hospitals and the wider community.
Nature photographer, and owner of LensCoat, Scott Elowitz has found an incredible way to give back during the pandemic after witnessing first-hand the effects that Covid-19 is having on the people around him. In mid-March he began to develop a plan as to how LensCoat could help in this crisis.
So, when a member of staff informed him that a local community group was putting together a team of at-home sewers to make masks for the local hospital, using his manufacturing power to contribute to the efforts was the perfect opportunity to get involved.
LensCoat operates a 13,000 square foot facility in Freehold, New Jersey, USA, where they sew their photography products and fulfil online orders. After contacting organiser and committee member Maureen Fasano, Elowitz offered up the sewing machines in his factory and continues to donate labour to cut and sew the masks.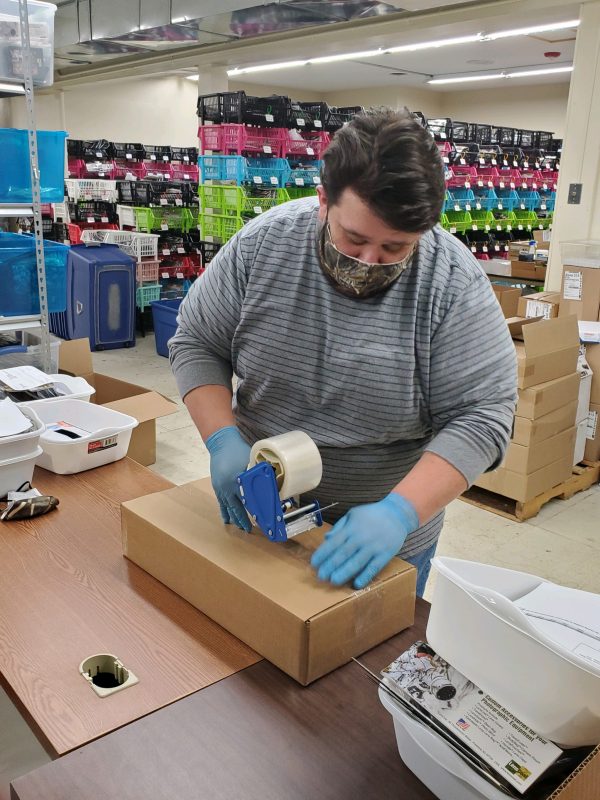 Working with Fasano, who provides donations of fabric, the LensCoat employees have sewn over 200 masks in just a few days. Cotton sheeting that is typically used for the LensHide photo blinds was also used in the making of the masks as it is lightweight and breathable.
"We are committed to the safety and well-being of our employees, customer, and community," Elowitz told Nature TTL.
Going forward, the LensCoat staff will spend half of their time making LensCoat products and the other half making masks. While these masks are not FDA surgical grade, they are used over N95 and surgical masks as well as given to others in the community. This is allowing local hospitals to use their resources more efficiently and carefully. Currently the masks are being distributed to Centra State Hospital and local first responders.
This amazing effort by the staff at Lenscoat is a truly inspiring and positive response to the current coronavirus situation. For more about LensCoat, head to their website.