LEE Filters Announce New Reverse ND Range
When faced with a tricky exposure situation, landscape photographers across the world whip out one essential accessory from their kit – filters. With the simple fit of a filter, beautiful skies, still waters and pinpoint exposures are made all the more possible. As Drew Buckley wrote for Nature TTL, filters aren't just important, but can be essential for achieving that perfect landscape pic.
However, one situation is often trickier than the rest. When the sun hangs just above the horizon, exposure is made difficult to balance. Previously, a strong neutral-density (ND) graduated filter was the go-to in this scenario, leading to an overly dark sky throwing the whole image off balance.
Thankfully, the innovative folks over at LEE Filters introduced the Reverse ND Filter, with density concentrated at the centre, where the sun sits before dusk or on an early morning rise. The new range will be useful for photographers struggling with this frequent yet frustrating scenario.
Made available for the LEE Filters Seven5, 100mm and SW150 filter kits, they come in strengths of 0.6, 0.9, and 1.2 ND (or two, three and four stops). LEE Filters claim the filters to be best suited to lenses of 24mm with and wider, to avoid vignetting and other issues.
Whilst other Reverse ND filters are available on the market, LEE Filters argues that its transition between the darker and clear areas is "extremely smooth and gradual," resulting in a "natural and pleasing result."
"I've experimented with reverse grads in the past, but their transition zone was too hard, and the result too obvious," says professional landscape photographer Mark Bauer. "With LEE Filters' Reverse ND grads, however, the transition zone strikes the perfect balance between being strong enough to control the light, but soft enough to blend into the sky unobtrusively."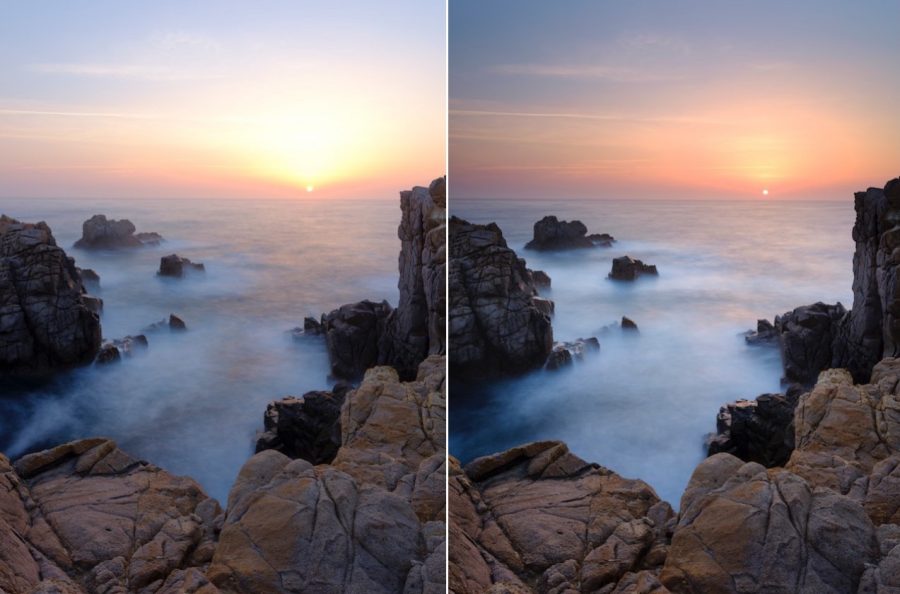 Pricing varies, with the filters for Seven5 System at £81.80 each, the 100mm System at £114.34, and the SW150 System at £125.56 respectively (all prices excluding VAT).
For information on using filters, check out our tutorial, or for more information on LEE Filters, visit their website.