Laowa 24mm f/14 Probe Lens Review: The Weird 2:1 Macro Lens
It was around 2 years ago at Photokina when Laowa announced the development of this lens. The Laowa 24mm f/14 probe lens has been designed to shake up the consumer industry and I'm pretty certain they have achieved that! The lens reviewed here is a final production unit, which means the design has been finalised so if you are planning on buying one, keep on reading.
This has been such as an outstanding lens for me with the subject matter that I shoot, allowing me to create interesting viewpoints of small wildlife, such as the spiders and insects that I love to photograph. Nothing has been produced in a studio, it has all been outside but I controlled the lighting with flashguns to overcome that f/14 aperture.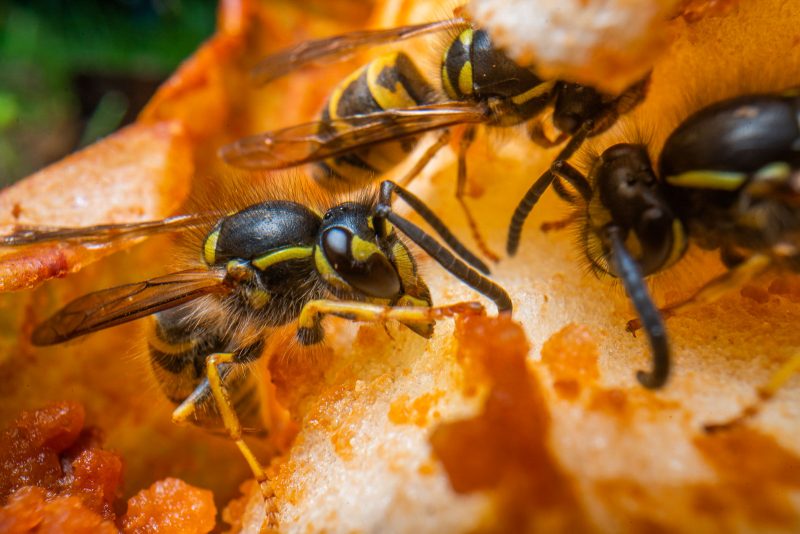 It's fair to say that this lens is one of the weirdest lens ever produced. With its long, narrow barrel, it does look a bit odd. This is definitely not a fast aperture macro lens, like the Canon 100mm f/2.8, for example. At its widest the lens is f/14 and goes down to a very small f/40. But not to worry, the optics needed to match the unique design open up a new world of creativity and offer some key advantages for shooting macro.
Key features
Traditional macro lenses usually range from 50mm through to 200mm, and until recently it has been difficult to find true macro lenses offering a wide-angle perspective. Laowa are no strangers to creating unique lenses; they brought out their 15mm f/4 macro a few years ago, which is a fantastic little lens offering a full frame 15mm perspective with a true 1:1 magnification: a world first.
This 24mm is their second wide-angle macro, and again this is fully compatible with full frame cameras. However, this lens gives you a little more magnification with an impressive 2:1 ratio. The 24mm field of view is a very popular focal length amongst landscape photographers, but has very rarely been applied to macro use and Laowa state that this focal length offers a 'bug's eye' perspective to show the subject in its environment.
Here is what it looks like shooting at the minimum focus distance of 2cm (2:1 macro). When shooting this close on the tiny raft spider, I found the depth of field too thin when wide open at f/14, so the image below was shot at f/32. To get the best image quality from my camera, I used an ISO of 100 with a shutter speed of 1/40th. The sun was shaded by some clouds, but it was still bright enough for some ambient lighting, but to really make the spider 'pop' I used an external diffused flash on full power.
This lens allows you to 'enter' areas you can't access with traditional macro lenses, however to create such a long and narrow design, the engineers needed to make a sacrifice somewhere and that came with the small f/14 aperture.
The lens itself is housed within a metal waterproof barrel, which can be screwed on or off. The barrel has a diameter of 2cm, with a ring of LED lights placed at the front. There is a micro USB port towards the rear of the barrel, which allows the lights to be powered from a power bank. The supplied cable allows the user to change the amount of light power, which is very handy. The waterproof front end opens up new ways to shoot and makes shooting in places such as rockpools or shallow ponds much easier.
Build quality
The build quality of this lens is fantastic and, just like all the others in their range, this features an all-metal construction. When you hold it, it feels like those sturdy manual lenses from the good old film days, like Voigtlander, for example. Despite this, it only weighs 474 grams, making it easy to transport around, as long as you have a long enough space for it in your camera bag. The focus ring is smooth and well dampened, with roughly a 180 degree turn from infinity to its minimum focusing distance. The aperture ring has a click-less design, perfect for smooth iris control, especially when used in video work. Both of the rings have a rather small surface area, but definitely large enough for your fingers. Both rings are grooved, ensuring plenty of grip for turning – and there will also be a 'cine' version available designed with teeth for using on a follow focus rig type system.
As this is a fully manual lens, there are no electronics whatsoever. No contacts, no autofocus confirmation… nothing. For me, I have no issues with this, because for macro photography I find manually focusing the far superior option. The only real gripe I have about this lens' build (and all the other Laowa lenses) is the fact they do not offer weather sealing, which for some could be a deal breaker.
Image quality
While the build quality is excellent, the optical quality is… okay. Yes, you get an awesome perspective, but the downfall of this strange optical design means that it isn't amazingly sharp. Having said that, I would say it is sharp enough for most people. Chromatic aberration is well controlled and pretty much non-existent, however, I have noticed a few cases of minor 'bokeh fringing', although this is very easy to correct with most editing software.
Sharpness test
For these tests, I wanted to get the best out of the lens, so a low ISO of 100 was used. This resulted in slow shutter speeds, too slow to photograph flowers due to the wind, so I shot this brick wall as there was no need to worry about motion blur. The original image was shot wide open and the rest of the images are 100% crops at the lens' marked apertures of the centre portion.
From what I can see, sharpness is pretty poor wide open, but as with most lenses it gains sharpness when stopped down. For me, f/22 and f/32 are where the lens performs at its best. I also compared sharpness with and without the waterproof barrel and there was no difference. Just like the centre, the corners are quite soft wide open, but gradually this gets better as you stop down. Slight vignetting is present when shot wide open but this soon disappears when at f/22 or greater.
Bokeh
You may be thinking that bokeh is impossible to achieve with such a small aperture, but it isn't. Remember, when shooting subjects up close, the depth of field becomes narrower resulting in a small area of focus. The image below was shot at f/14, around the 1:1 – 2:1 magnification area and as you can see the background does fall away out of focus. It isn't the most pleasing bokeh rendition as it can have quite a harsh look to it when there is a busy background, such as this woodland scene behind. The lens uses 7 rounded aperture blades which produce some very circular bokeh balls. They hold their shape well, with no 'cat-eyes' appearing towards the outer edges.
There have been times where I have noticed some odd patterns in the bokeh, like these rings, but I think these were due to the lens being placed into the water before taking this shot. I forgot to wipe it clean, so bear this in mind if you're regularly shooting above and below the surface.
Sample Images
Here are some images I took with the lens whilst testing it, to show what kind of thing you can achieve.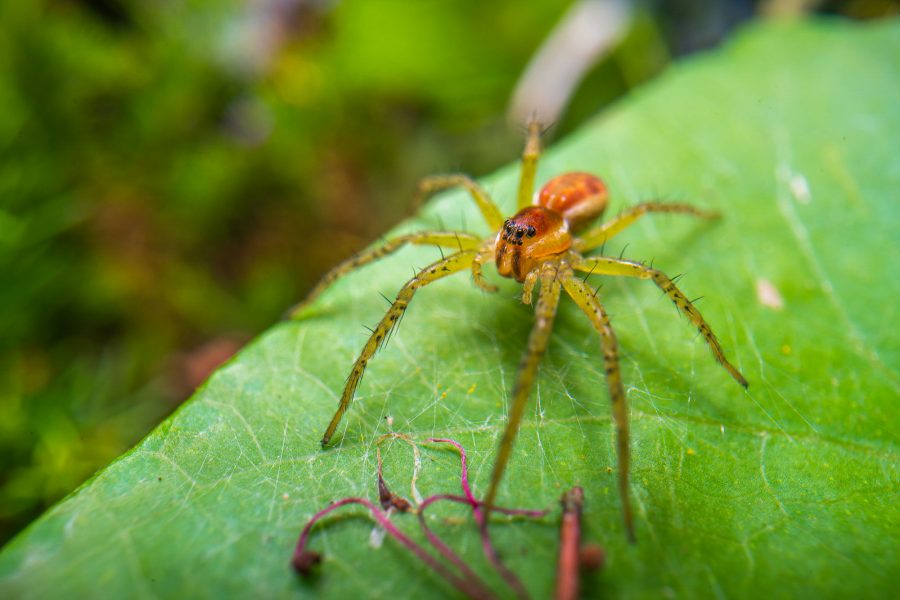 Final thoughts
This Laowa 24mm f/14 Probe Macro lens is another great and unique consumer lens. Yes, the $1500 price tag is very steep for some, but a similarly designed lens system like the Innovision Probe 2+ costs $12,000! I can see this being a 'marmite' lens because some people will love the new and fresh perspective this creates, but it won't be for everyone's liking. A tool like this really does open new ways to shoot, but I think creativity has a large part to play too.
Coming from a wildlife photography background, I can see this lens doing very well. There are endless amounts of content that could be captured with the perspective this lens gives. Where I think it really shines is when it comes to video work. A video needs to grab the viewers' attention and this lens really does help to do that. The optical performance is not amazing, but most will buy this lens due to the design which can get shots no other lens in this market category can achieve. If you can work around the small f/14 aperture and don't mind that it isn't the sharpest lens, then you'll know this is a good choice.
I look forward to seeing more of their lens announcements and would love to see a mark 2 of this lens, but with sharper optics and an option for a periscope style attachment.
Pros:
• The unique design allows shooting in hard to reach places
• 24mm FOV with 2:1 magnification
• Waterproof front end
• Build quality is very good – smooth iris/focus ring
• Lightweight
• LED ring light built in
• Cheap compared to other Relay lenses
Cons:
• Image quality is okay, not amazing
• At $1500 it is still an expensive lens
• Not fully weather sealed
Summary
Reviewer
Review Date
Reviewed Item
Laowa 24mm f/14 Probe Lens
Author Rating