Dramatic Images of Jasper's Chetamon Wildfire Disaster
Jasper National Park is a world-class sightseeing destination known for its natural grandeur and abundant wildlife. It is part of the UNESCO Canadian Rocky Mountain Parks World Heritage Site and is the largest national park in the Canadian Rocky Mountains, encompassing approximately 11,000 square kilometers.
Jasper is also the world's second-largest dark sky preserve, attracting over two million visitors each year who come to see its shimmering glaciers, pristine lakes, tumbling waterfalls, grand mountain expanses, deep canyons, and wonderful wildlife sightings.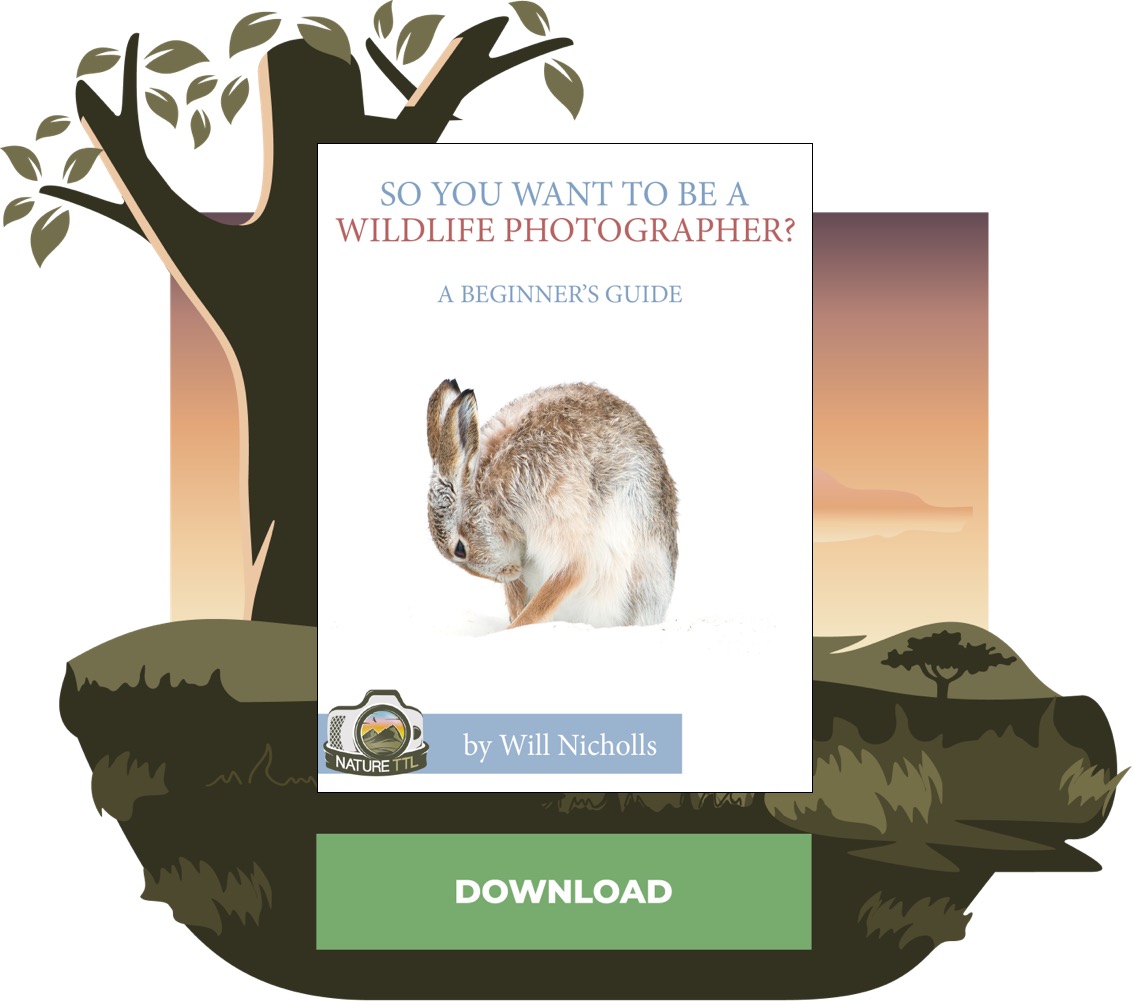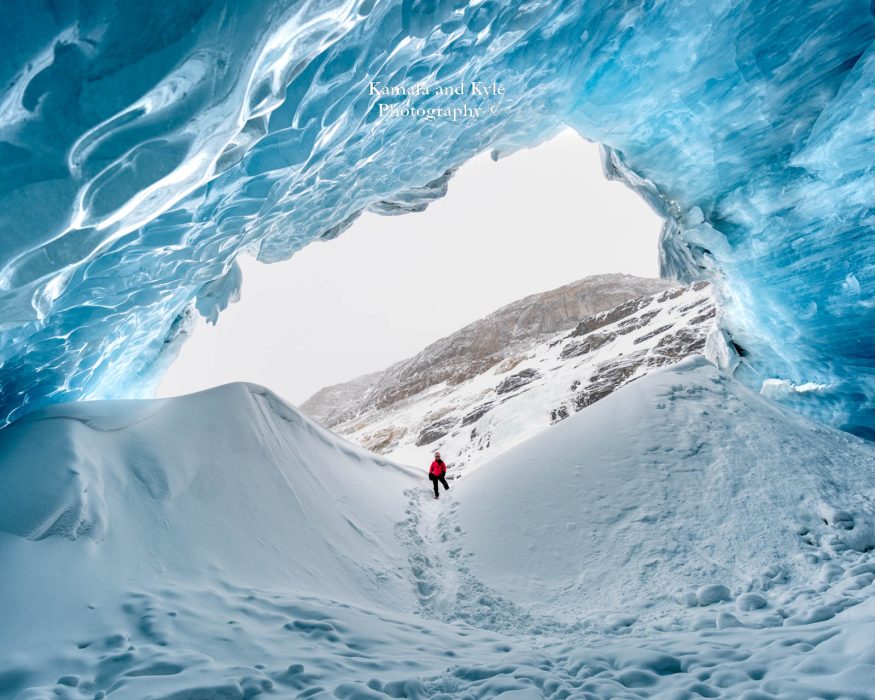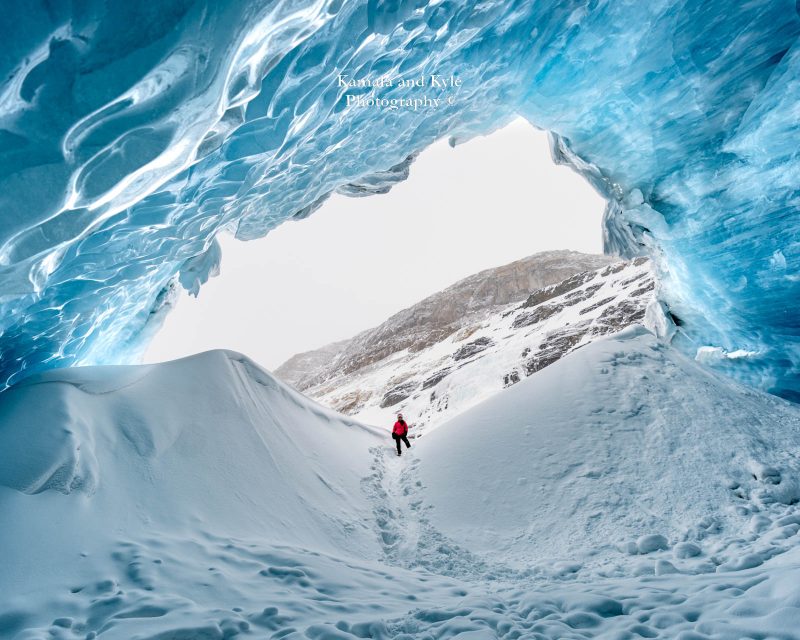 Kamala and I have had many unique and memorable backcountry adventures in Jasper National Park, including hiking, scrambling, snowshoeing, skiing, backpacking, swimming, cliff jumping, lake skating, caving, and, of course, wildlife viewing.
The mountains and valleys of Jasper are home to an abundance of wildlife that one would expect to find in the Rocky Mountains. However, what makes Jasper unique is that sightings of black bears, grizzly bears, Rocky Mountain bighorn sheep, mountain goats, and elk are quite frequent… if you know where to look!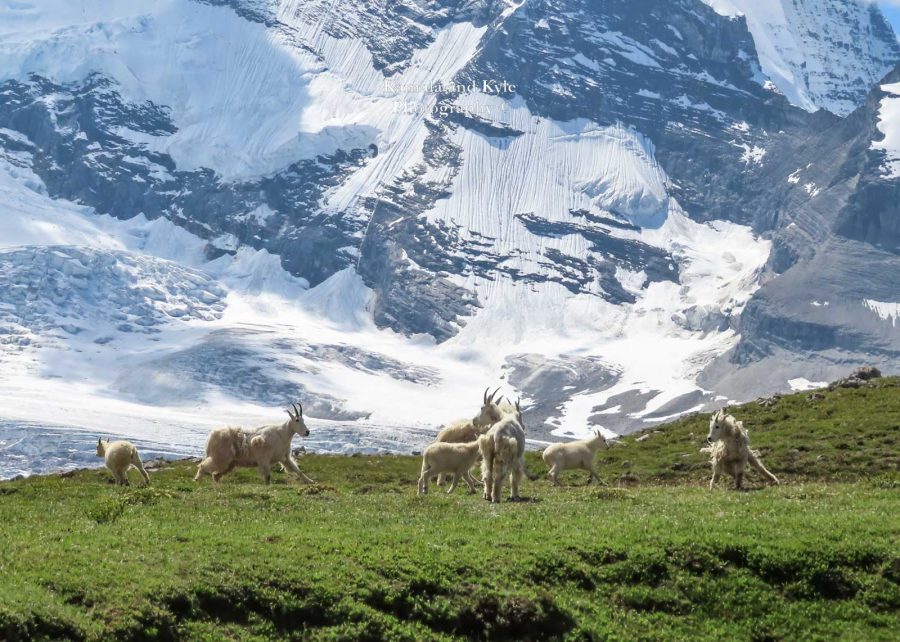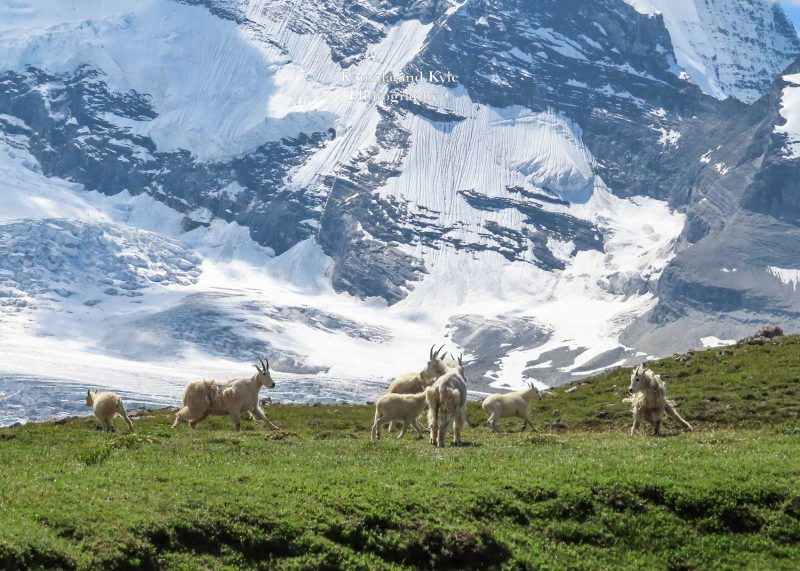 In September 2022, I was passing through Jasper when I noticed the air was thick with smoke from the raging Chetamon wildfire. I stopped briefly in town and learned that all conversations were centered around the wildfire, which sparked my interest. I decided to head deeper into the smoke to see if I could observe and photograph the event.
As I approached the edge of the fire, the scale of the destruction became apparent, and I couldn't help but think about the impact on the wildlife. After some exploration, I found a spot to observe part of the active fire and the towering plume of smoke. Aerial firefighters flew back and forth overhead, and I took some distracted shots, thinking about the wildlife that couldn't escape and those that had lost their habitat.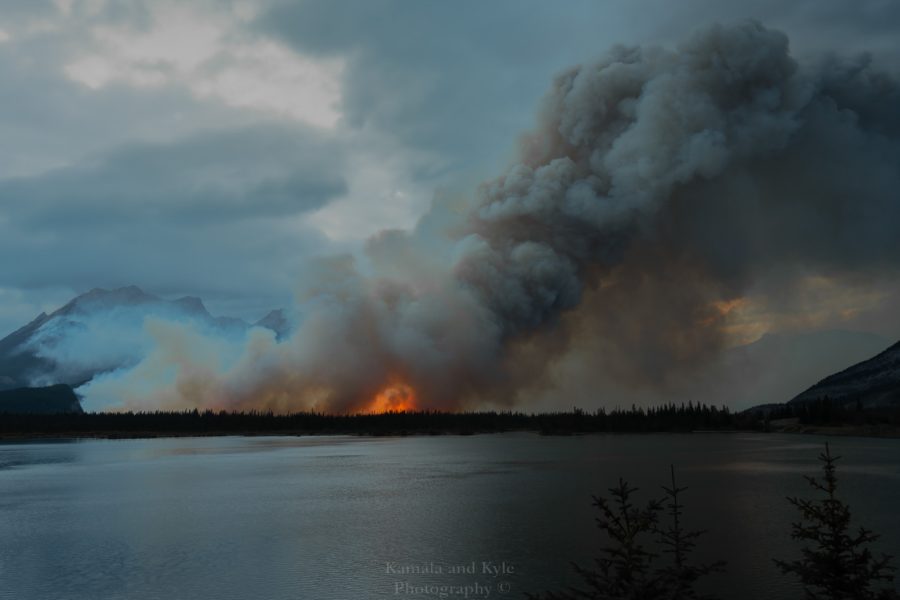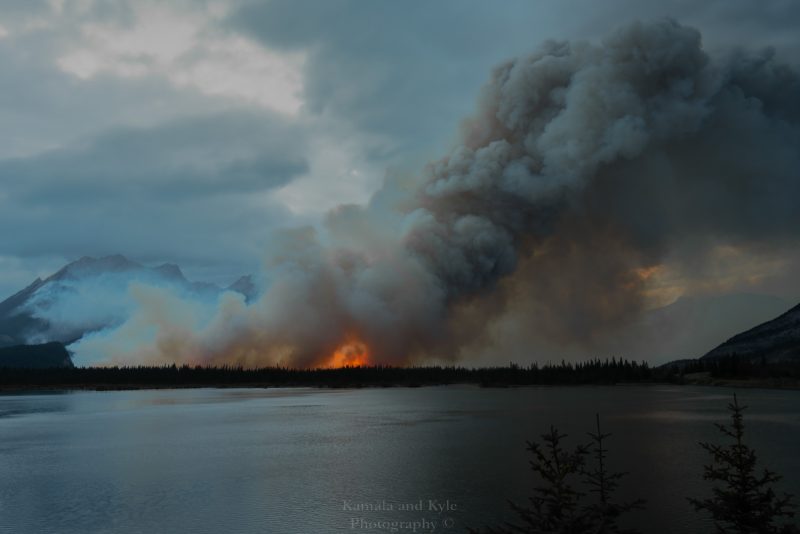 The sun began to set behind the mountains, and the inferno's consuming glow seemed to grow stronger as daylight faded. I felt a mix of awe at the natural spectacle and sorrow for the wild animals affected by the fire. Eventually, I decided to pack up and look for a new viewpoint, wondering if I could capture a lakeside composition without getting too close to the firefighting operations.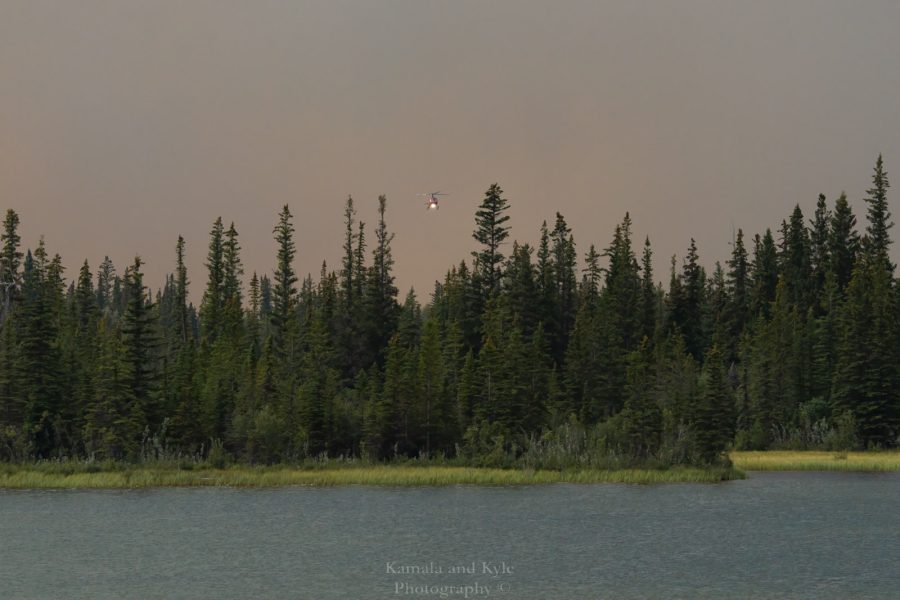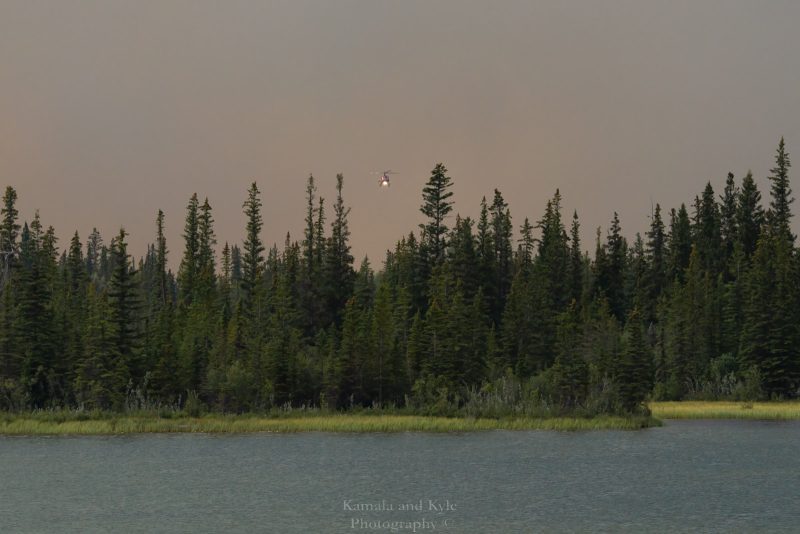 As I searched for a new vantage point along the highway, I spotted a heartbreaking sight: a large bull elk was running away from the burning area. I wanted to help, but there was nothing I could do.
My thoughts turned to capturing the moment, so I drove ahead and made my way through the trees to the clearing where I hoped the elk had been running.
It was well past sunset, and the only light came from the fire itself, which was barely enough to navigate through the sparse trees and deadfall. I worried I would miss the moment, but I soon spotted antlers approaching me, backlit by the fire's eerie glow.
The bull elk was moving at a fast pace, but it was no longer running and was pausing now and then to look back at the inferno consuming the land it had left behind. I stayed ahead of it, taking a few pictures and framing the elk through the sparse trees with the fire's glow in the background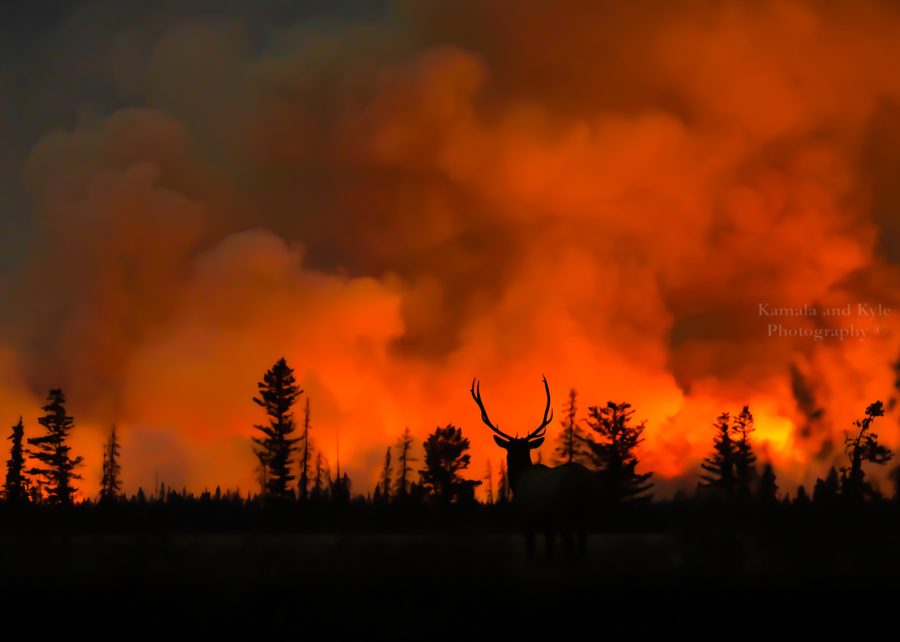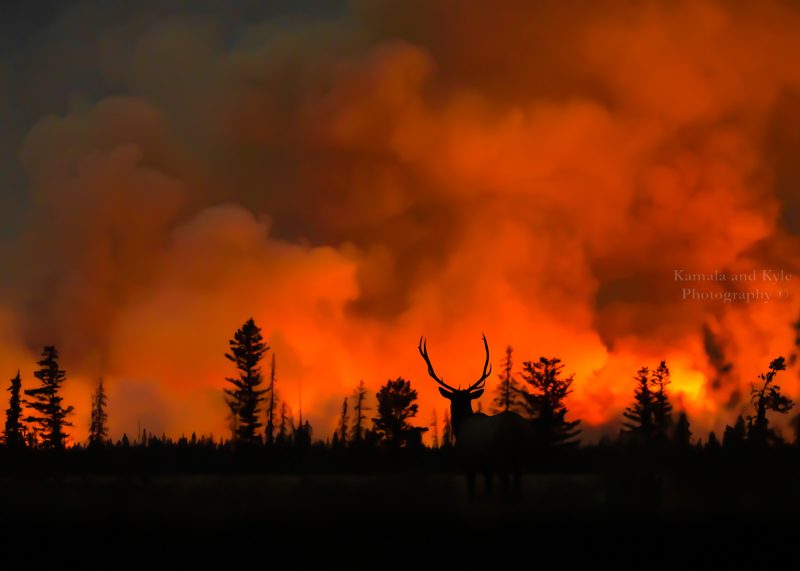 The elk eventually stopped in the clearing, and I captured images of it looking back at the fire before it eventually moved on. The experience left me with a mix of awe and sorrow as I witnessed the natural spectacle and thought about the impact on the wildlife.
Soon, I realized why the bull elk had slowed down. A small herd of cow elks had gathered together and were steadily moving away from the fire. The bull quickly joined the females and took the lead. I couldn't keep up with their speed in the darkness and didn't want to impede their escape from the wildfire, so I wished them luck and watched them fade away into the smoky darkness.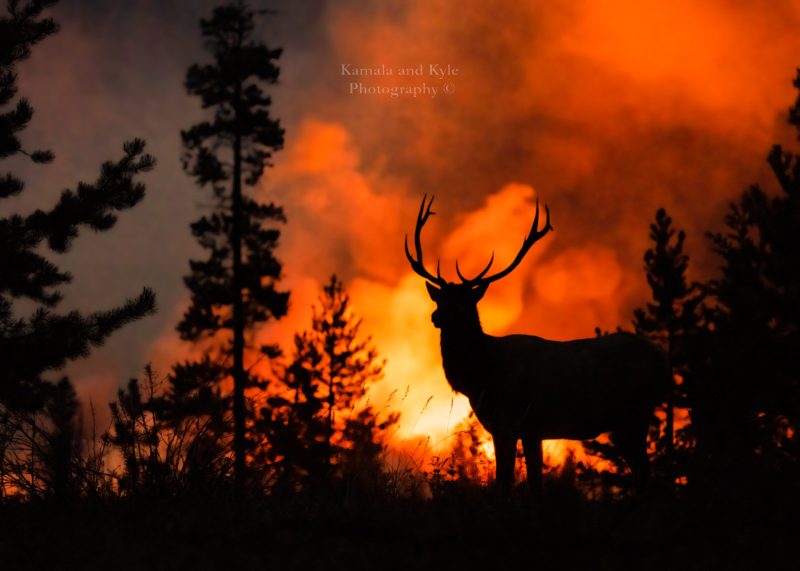 I quickly checked the photos I had taken, hoping to find some good ones of the moving subjects that I had shot hand-held in low light. It looked like I had gotten a few, and I felt relieved and hopeful that most of the elk had made it out. However, not all wildlife is as fleet-footed, and I couldn't help but wonder about the slow species or those that live in cavities or have instincts to hide during times of danger.
Most wildlife faces life-or-death problems on a daily basis. When I think about this, I can't help but wonder what we as humans are doing to make their lives even harder. Despite being a national park with numerous conservation initiatives in place, Jasper National Park is still impacted by human activities.
For example, the Chetamon wildfire was started by a lightning strike, but it's possible that humans played a role in the destruction as well. In Canada, it's believed that forest fires are becoming more frequent and larger each year.
Only recently has it been accepted that the extensive fire suppression efforts of the past hundred years have only delayed fires, not prevented them. In many areas, the forests are overdue for their burn cycle and instead of bordering previously burned areas or young, hardy forests, many tinder-box areas are now adjacent to other tinder-box areas.
Unfortunately, there is always a cost when we interfere with nature, and wildlife will now have to face larger fires more frequently, some of which may be harder to escape from than they would have been before human interference.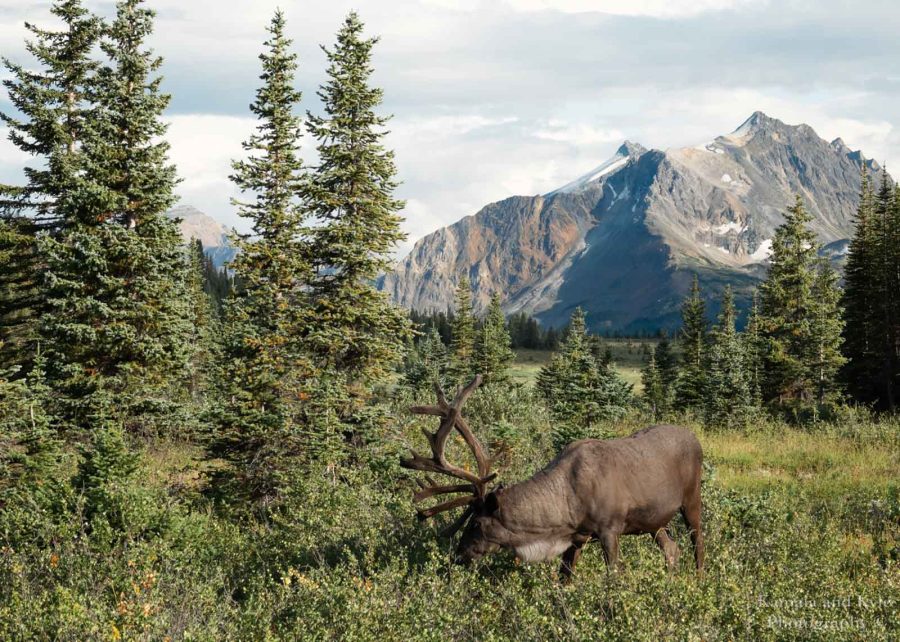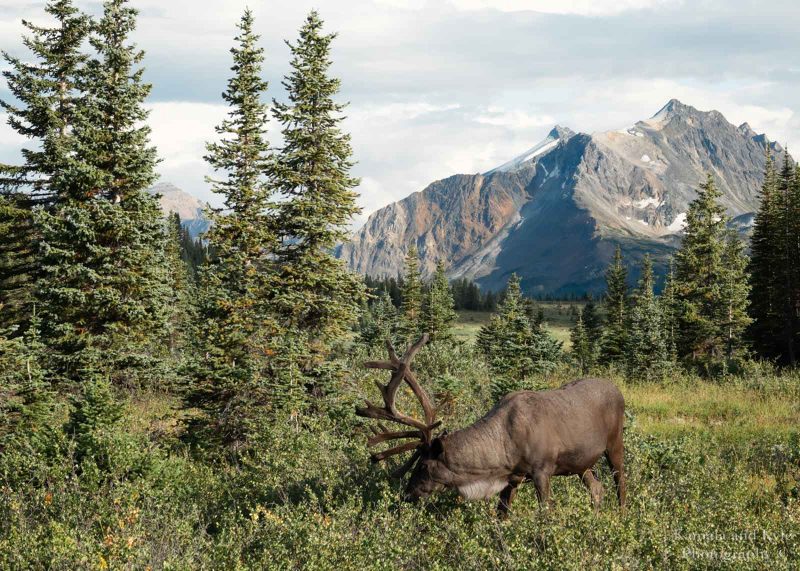 Jasper National Park also has other conservation issues, such as the declining population of endangered woodland caribou. This decline was largely caused by wildlife management practices that boosted wolf populations.
However, we have learned too late that everything we do has a price. The declining caribou populations were not protected, and we watched as the wolves used our infrastructure and trails to further reduce or eliminate herds in the park.
Human presence has pushed caribou out of their optimal habitat, and individuals have been struck by vehicles. The conservation departments of the park are working to mitigate past and current human impacts, and we can only hope that they act quickly and effectively enough to prevent the caribou from becoming extirpated from the park and to protect other species from human impacts in their own specific circumstances.
My hope is that these photos will help people remember and appreciate the value of these pristine natural areas and the struggles of wildlife, and that this appreciation will lead to greater public pressure for coexistence with nature. I hope that, by reading about past mistakes, we can learn from them and take a more holistic approach to conservation and other initiatives so that we don't repeat the mistakes of the past and potentially do more harm than good.