Fujifilm Announce 102MP GFX100 Mirrorless Camera
Fujifilm has recently unveiled the new GFX100, a medium format mirrorless camera capable of 102-megapixel captures. Although first announced at Photokina last year, Fujifilm has finally released the full specifications of this powerful new piece of kit.
Leading the announcement is the GFX100's 102MP backside-illuminated CMOS sensor, with a diagonal length of 55mm – mimicking that of the GFX50S and GFX50R. This is a good chunk wider than a regular full-frame DSLR sensor, which are typically around 43mm diagonally. 102 megapixels is the highest resolution for a mirrorless camera to date.
This sensor comes alongside Fujifilm's latest image processing engine – the X-Processor 4 – improving autofocus, image stabilisation, and more through a data rate of 1GB/s.
The GFX100 is the first ever medium format camera to offer in-body image stabilisation, powered by a five-axis IBIS system that gives up to 5.5 stops of vibration reduction. With a five-axis system, stabilisation also includes shift and roll movements, in addition to the normal pitch and yaw. The camera's shutter system is also supported by four springs, to minimise shutter shock.
Measuring 6.14×6.44×4.05 inches (15.6×16.36×10.29cm), and 1.93 inches at its thinnest part, the GFX100 weighs just 3 pounds (1.36kg). That said, it is a similar size and weight to some professional full-frame DSLRs on the market, such as the Canon 1D X Mark II. Despite the camera's bulky size, the stabilisation means the GFX100 can be used in a variety of handheld situations, without the need of a tripod.
For video, the GFX100 is again a world's first for mirrorless cameras. Capable of recording up to 4K/30p, it can also record in F-Log Rec 2020 and capture 4:2:2 10-bit uncompressed footage through an HDMI connection.
Another standout feature is the GFX100's hybrid autofocus system, already existing in other Fujifilm cameras such as the X-T3. The system uses 3.76 million phase detection pixels, spread across the sensor to improve speed and accuracy.
Other Features
5.76 million dot OLED panel detachable electronic viewfinder.
2.36 million dot tilting 3.2-inch LCD tilting display.
Dual SDXC card slots.
USB-C port.
16-bit RAW photos and 16-bit in-camera TIFF conversion.
16 Film Simulation modes.
Fujifilm's new "Smooth Skin Effect" function.
Wi-Fi and Bluetooth connectivity.
Microphone and headphone jacks.
Check out some sample images below: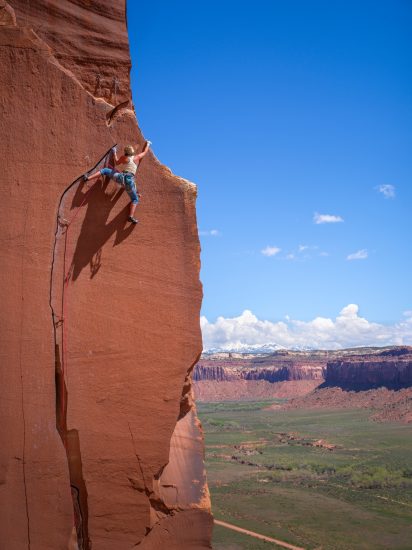 The new Fujifilm GFX100 is coming June 27th of this year, priced at $10,000.