Florian Ledoux Interview: Nature TTL POTY 2020 Winner
French photographer Florian Ledoux has been crowned the Nature TTL Photographer of the Year 2020, taking home the £1,000 cash prize with his image Above the Crabeater Seals.
The 2020 competition saw 7,000 entries from over 117 different countries, but it was Ledoux's image of seals resting on ice flows in Antarctica that stood out from the crowd. You can view the other winners in our full announcement.

We took this opportunity to chat to our first-ever Photographer of the Year and learn the story behind his image.
When did you first get into nature photography?
I started photography when I was 12 years old whilst on holidays with my parents; this passion has stuck with me ever since. At the age of 18 I joined the French navy, and during my 10 year service I had periods of time off where I could travel.
I would travel north to Norway, finding myself drawn to colder regions, and practising my photography at an amateur level. 4 years into my service as a technician I applied to become a photographer in the navy. I was successful, but I realised that the navy was a stepping stone in my photography career.
I later left the navy and found myself spending all my time photographing the beautiful landscapes in Greenland. 3 years ago I boarded a sailing boat and travelled from Greenland to Canada, and it was this expedition that changed my life. I knew I had found my true passion and where I want to be in life.
What is your most unforgettable moment?
That moment when I saw my first polar bear after we arrived in Canada from Greenland. The trip took 4 or 5 days, and when we arrived amongst the broken ice we saw fresh blood standing out against the white surroundings.
Soon I spotted the polar bear that had caused the scene, and it started to approach us. It came closer and closer, and eventually stood just 6 metres away. I cried for 3 hours just at the sight of it.
Sharing the same space with such a huge animal, that was not scared and was simply investigating, is definitely the most exciting moment in my life so far.
When did you start using drones with wildlife?
On that same trip we spent around 2 weeks in the area. It was only towards the end of the trip that I decided to use the drone, having ensured that the wildlife was comfortable with our presence. It was then that I took an image of the polar bear crossing the ice.
What is the story behind the Above the Crabeater Seals image?
Having spent so much time in the Arctic Circle, I decided to venture south. I joined a small sailing boat to Antarctica on a personal photography project.
One night we found that we couldn't progress much further as all the broken ice was blocking the way for the boat. So we decided to drop the anchor.
Now we had stopped, all the ice was drifting past and it looked like we were moving. I spotted seals floating past on top of the ice too, and we had the opportunity to watch some seals feeding nearby.
The next day I decided to fly the drone, knowing that the broken ice would look particularly spectacular from the air. The image was taken at 4am – as the sun never sets at that particular time of year – and shows the seals resting after a feed.
What advice do you have for people inspired by this and who want to use drones for wildlife photography?
It is very important to be aware and ethical with your approach when using drones with wildlife. Pay attention to the behaviour of the animal and don't spook it. You should approach drone photography in the same way that you would approach wildlife photography on the ground.
Slow movements and approaching from very high up will reduce the risk of disturbance. When up very high I start by taking wide shots, slowly descending and stopping the drone at different heights to ensure the animals are not frightened.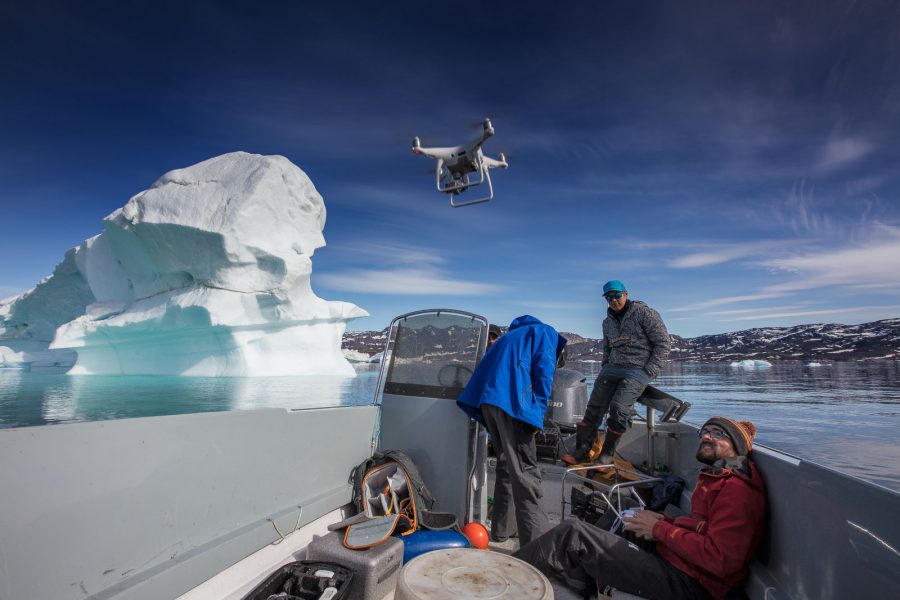 With the seals, they have now predators in the air and therefore are not concerned about alien objects above them. They did not fear the drone, and stayed happily in place.
You should also check local regulations and fly in accordance with the law. Some animals are protected too, so it is important to do your research ahead of your shoot. For me, it is very important to respect wildlife and work ethically.
What advice do you have for photographers looking to enter the 2021 Nature TTL Photographer of the Year competition?
A strong image is one that combines three things. Firstly there is creativity – that's the frame and composition, technical quality, and how you use light. Then there is the story – for me that is often connected to science and conservation. Finally, an image should show behaviour and, if possible, share new information with science.
What is next for you?
In the summer I am, hopefully, going on a scientific expedition in the Arctic Circle. I will document the wildlife, landscape, and the scientists working there in the far north. I am looking forward to working closely with scientists and creating strong images about that.
I believe that photographers need to work together with scientists in order to develop a strong message and further scientific communication. That is how I think we will overcome the challenges facing the colder regions, and the rest of our planet.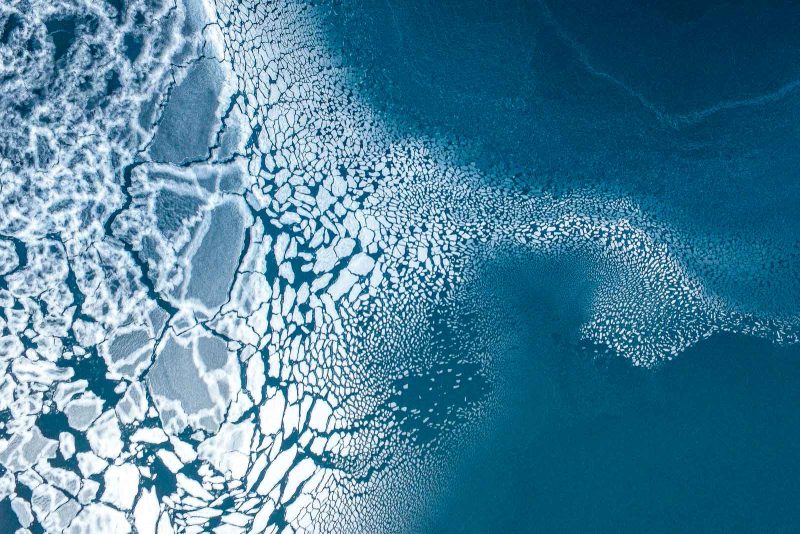 To see more of Ledoux's work, head to his website. View all of the winners of the Nature TTL POTY 2020 competition on our website. The 2021 competition will open for entries in December 2020 – make sure you are subscribed to our free newsletter so you don't miss out.