European Wildlife Photographer of the Year 2019 Winners Announced
European Wildlife Photographer of the Year has announced its winners for this year, presented by The German Society for Nature Photography (GDT). The competition showcases the most awe-inspiring captures from Europe's best wildlife photographers.
Photographers from over 30 countries entered around 15,800 images to compete for a number of different categories. Judged by a panel of expert wildlife photographers, the jury selected 85 of the best images, before narrowing it down to the ultimate winners.
The top spot of Overall Winner was awarded to Eduardo Blanco Medizabal of Spain, for his image The Ghost, depicting the critically endangered Iberian lynx (Lynx pardinus). Barely silhouetted against the twilight blue sky, the lynx's eyes glimmer in a sea of darkness, reflecting its status as the most endangered cat species in Europe. Taken with a 6-second shutter speed in extraordinarily low light, the image is a brooding homage to the Iberian lynx.
"This photo grabbed the jury's attention because it is different. It is an image that will not be obvious to everyone immediately but more so a photo that draws you in the more you view it. As your eye adjusts to the darkness of the frame, the image begins to come alive," said jury member Richard Peters.
Other winners include Dr. Siegmar Bergfeld's delicate portrait of a white egret in the Everglades which won the Birds category, and Ignacio Medem Seghers' capture of more than 100 crocodiles feasting on a hippo carcass for the Other Animals category.
The award ceremony took place during the International Nature Photography Festival of the GDT, with the images then going on a three-year tour of Germany and Europe.
For more information, visit the GDT's website.
The category winners are as follows:
Birds
Mammals
Other Animals
Plants and Fungi
Landscapes
The Underwater World
Men and Nature
Nature's Studio
Young Photographers to 14 Years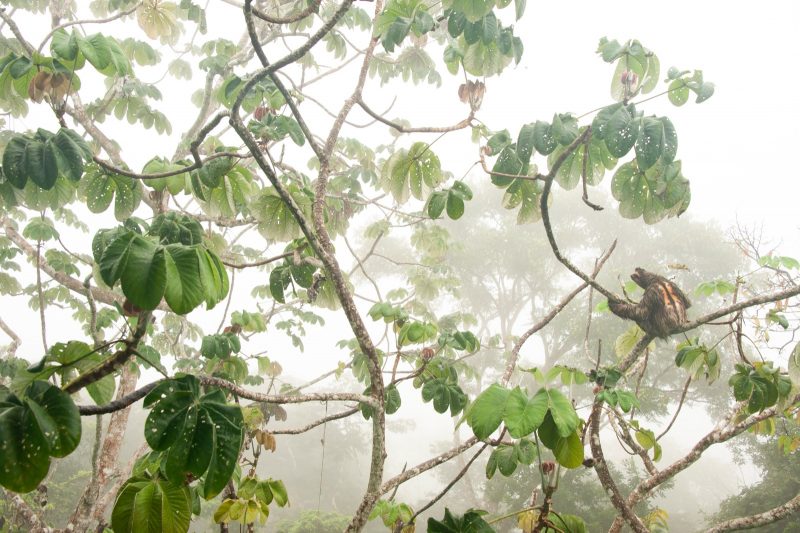 Young Photographer 15 to 17 Years