Craig Parry: From Amateur to Professional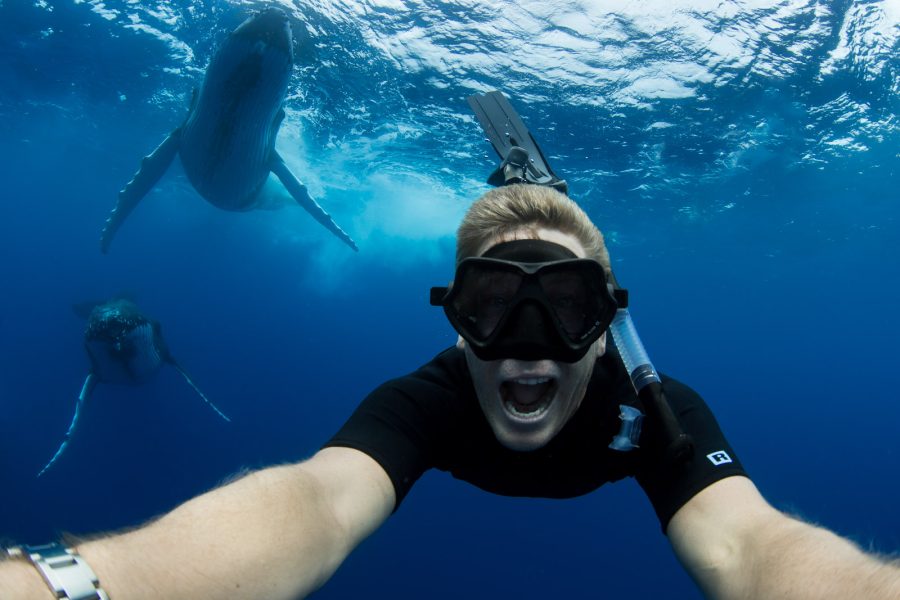 In our interview series "From Amateur to Professional," we will be asking established nature photographers to share their photos and see how their practices have developed, changed, and improved over time.
You'll get to see the progression of their images, learn how they got started, and find out how they transitioned from amateur to professional.

To see more from this series, subscribe to our free newsletter.
Award-winning nature and underwater photographer Craig Parry's love for photography started at a very young age after receiving his first disposable underwater camera.
While most children his age were reading comics, Craig was immersing himself in early editions of Australian Geographic. When he turned 13, he spent all his savings on a 35mm SLR – a move that ultimately set the course for his future.
Completely self-taught, Craig worked hard at his craft before making a life-changing decision to become a full-time professional photographer in 2004.
When and why did you first catch the nature photography bug?
When I was given a disposable waterproof camera at the age of 6. I managed to get one good photo of a turtle out of the entire roll of film!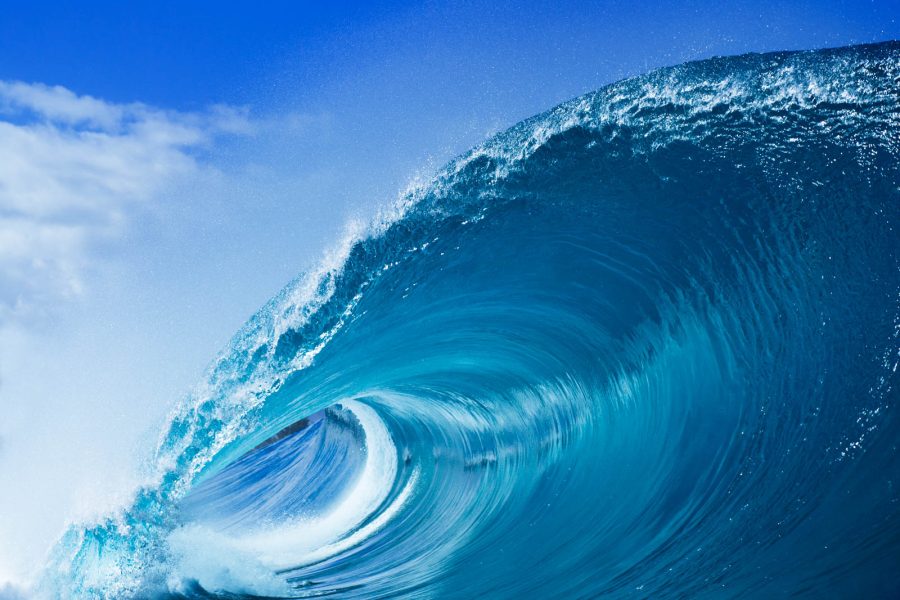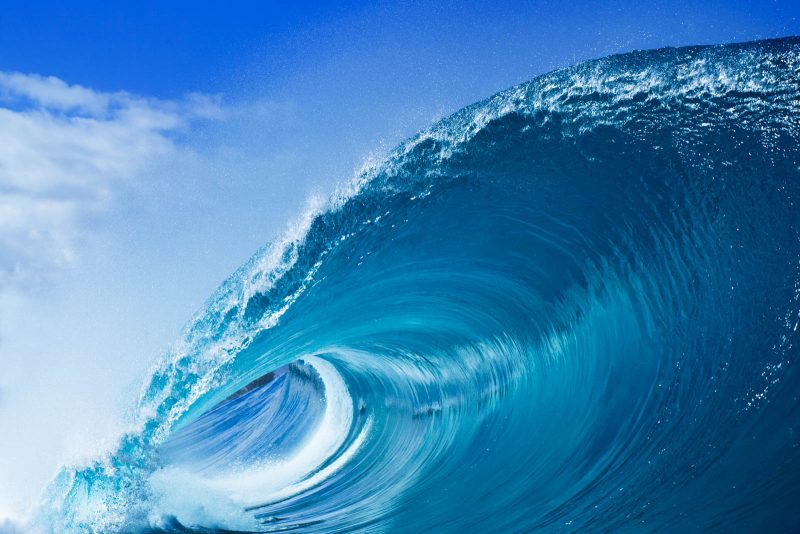 It was from then that I was hooked.
Show us one of the first images you ever took. What did you think of it at the time compared to now?
I am not sure where the image is! Somewhere at my parent's house, but I know at the time I was very proud.
Now, technology has made it easy to get great shots. I still get the same buzz from taking my camera out on an adventure as I did all that time ago.
Show us 2 of your favourite photos – one from your early/amateur days, and one from your professional career. Why do you like them, what made you so proud of them, and how do you feel about the older image now?
I remember in my early 20's seeing a surf photographer from Hawaii taking barrel shots and it inspired me to buy waterproof housing.
As soon as I received the housing I captured this image, which I loved because I knew great things were ahead if I kept practising.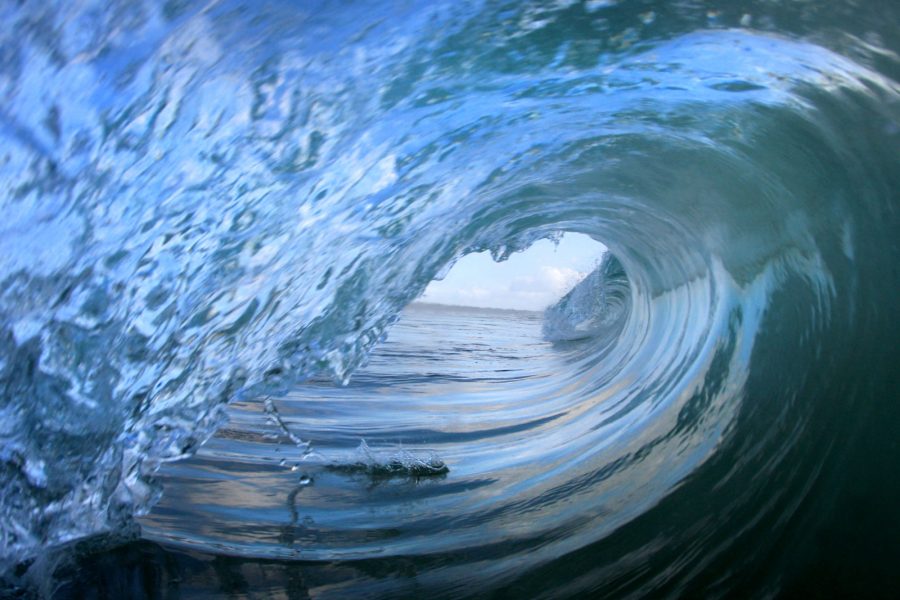 Using the same lens, this latest image of a whale came from the basics I learnt from the photo when I first started ocean photography.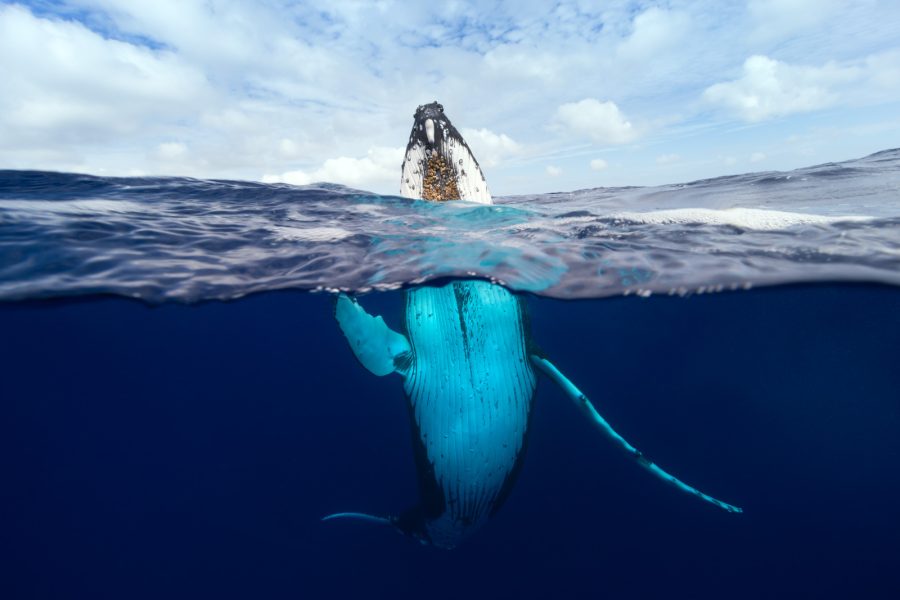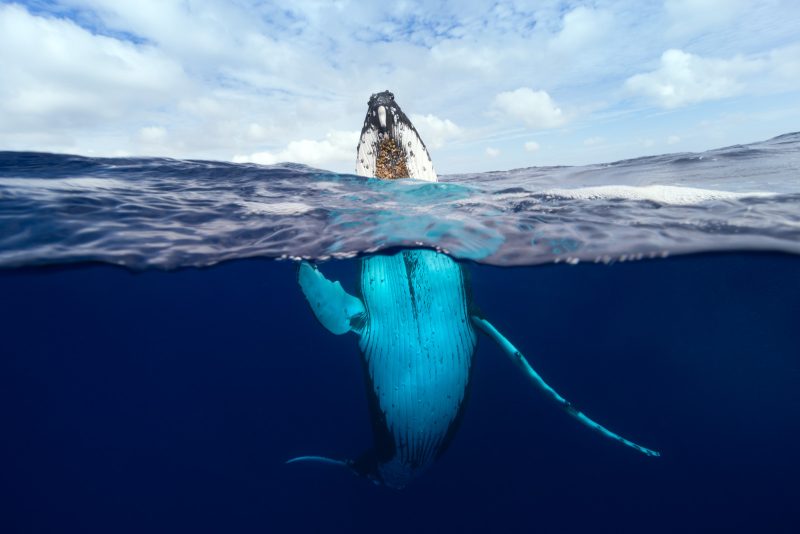 This humpback whale image was captured in Tonga, and I hadn't seen any other photographer capture this under-over-style of such a large cetacean. The composition and focus were exactly right.
When did you decide you wanted to become a professional photographer? How did you transition into this and how long did it take?
I decided when I was in my mid 20's whilst on a working holiday to Switzerland.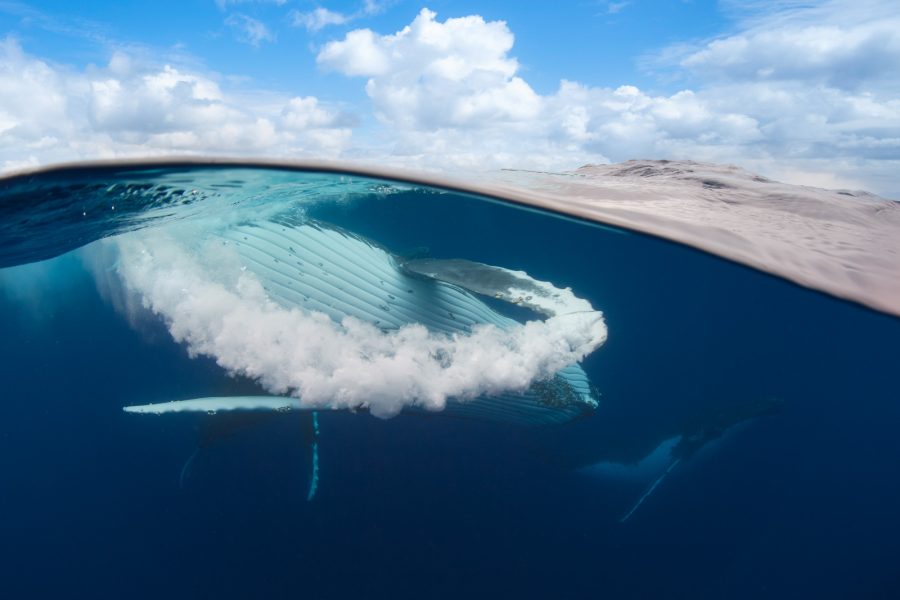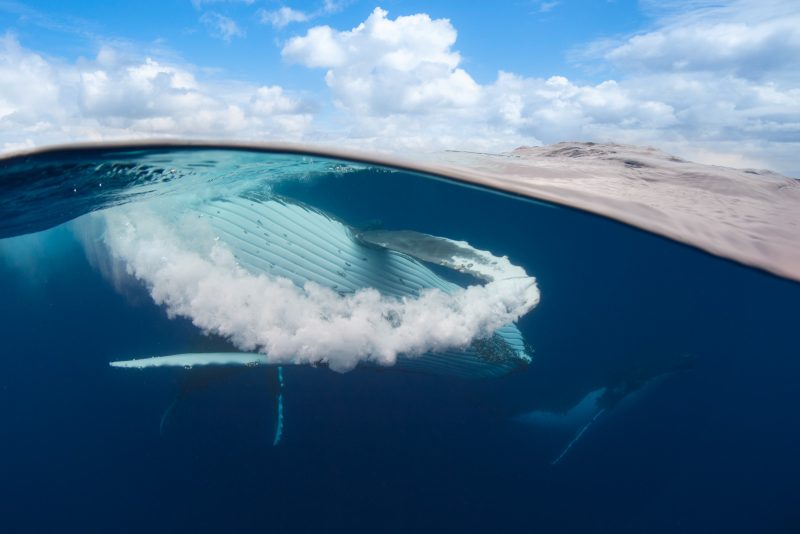 I still kept my day job as a finance broker, but as soon as I had enough images of my local area here in Byron Bay, I opened up my gallery which made it my full-time job. Plus, I would do weddings and portraits on the side.
Was there a major turning point in your photography career – a eureka moment of sorts?
It was probably in 2014 when I won the "International Landscape Photo of the Year" and "Underwater Photo of the Year".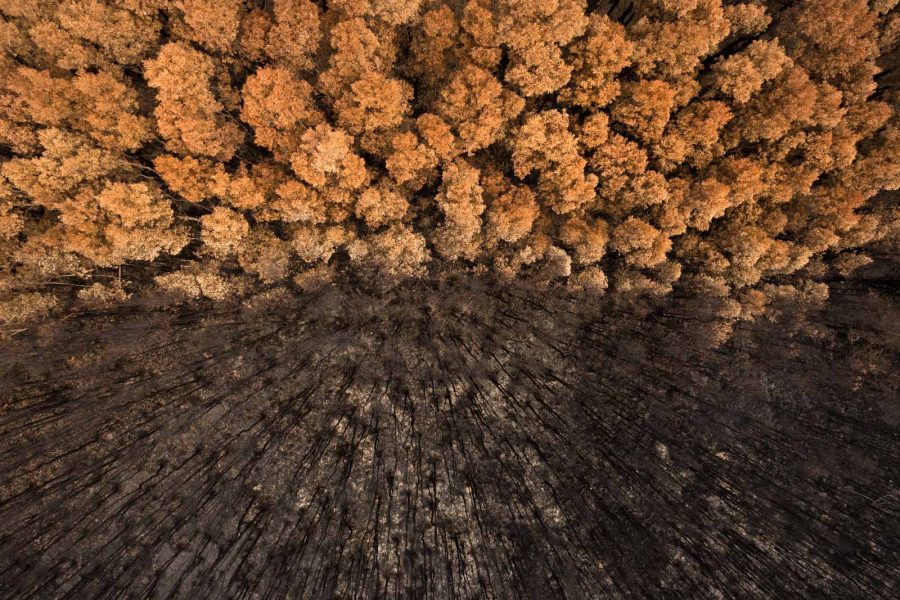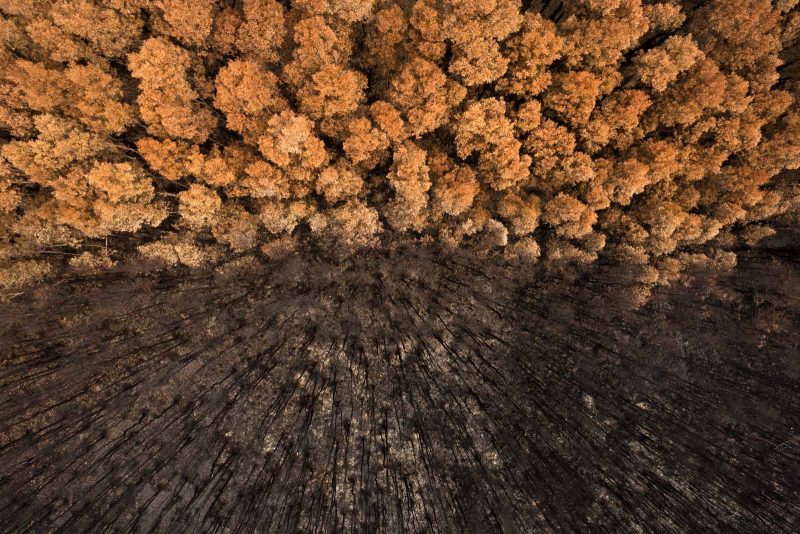 Winning two international competitions, I knew I may have a chance to go further than just the success of my local gallery.
Are there any species, places, or subjects that you have re-visited over time? Could you compare images from your first and last shoot of this? Explain what's changed in your approach and technique.
I love heading to Hawaii each year. It's a place that is so vibrant and has a diverse natural world.
Back in 2012 when I first went there, I was focused on taking photos of surfers at the Banzai Pipeline on the North Shore of Oahu. Fast forward to 2022, I now focus on the underwater part of the Hawaiian waters.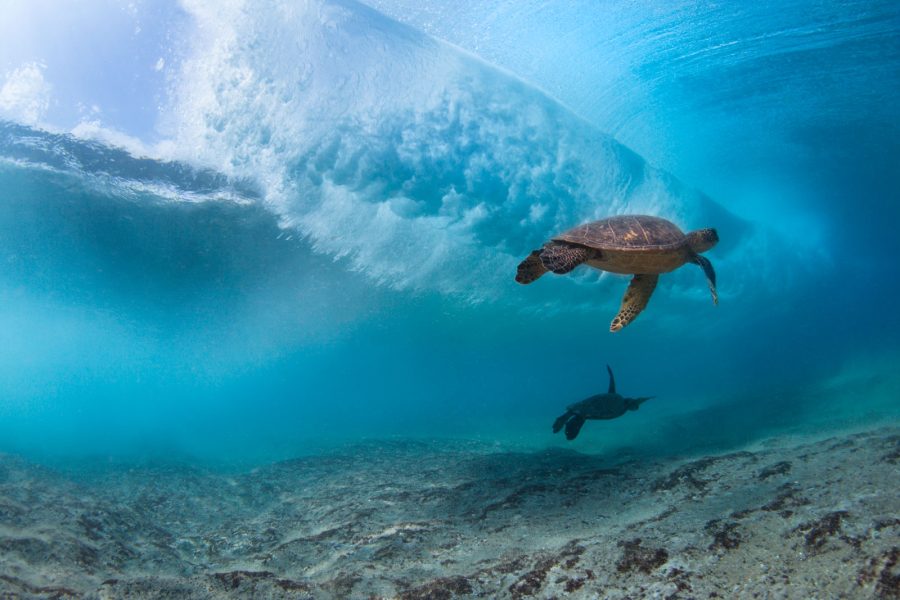 This came about when I saw a dark shadow swim below me at Pipeline. I looked under and captured an epic photo of two turtles passing behind the back of the wave, after then I was hooked!
Has anything changed in regards to how you process and edit your images?
Not much has changed in the way I edit – it's quite basic – but as Photoshop develops new algorithms, I will have a look and decide whether it works for my style of images.
What was the biggest challenge you faced starting out, and what's your biggest challenge now?
My biggest challenge when I started was finding the opportunity to prove myself. The work offered was limited and competitive, and not having a reputation made it difficult to get my foot in the door.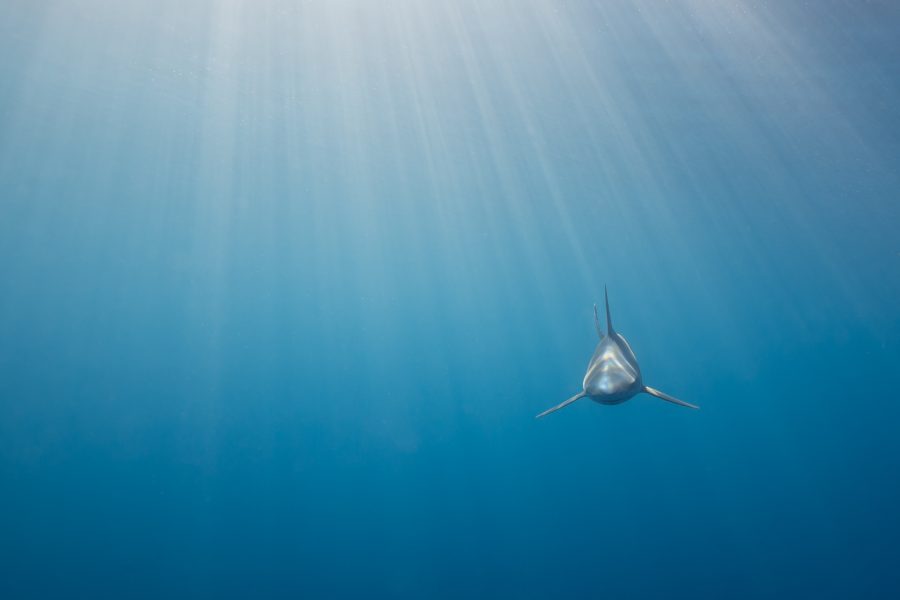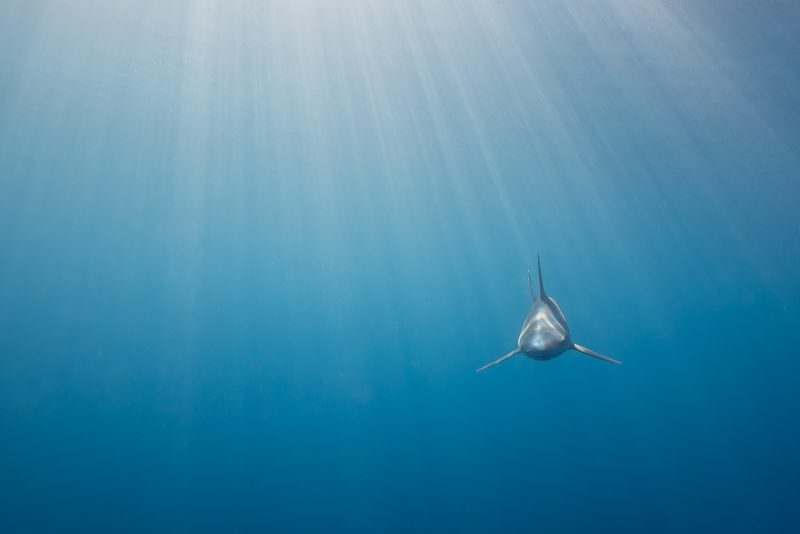 My biggest challenge now is a balance between work and my family life. Having time with my 2 young children and wife is an equal passion, so I try and include them in my assignments – that way I get to work and they get a life experience.
What's the one piece of advice that you would give yourself if you could go back in time?
You're on the right path just be patient and keep doing what you're doing.
And maybe, instead of chasing surfers, chase nature!