Close-up Photographer of the Year 2021 Winners Announced
Winners of the third annual Close-up Photographer of the Year competition have been announced. More than 9,000 photographs were entered this year from 56 countries, with Norwegian photographer Pål Hermansen taking home the top prize of £2,500 and the title of Close-up Photographer of the Year.
Hermansen's image features wide variety of different insects found inside a defective lamp on the side of his house in Norway.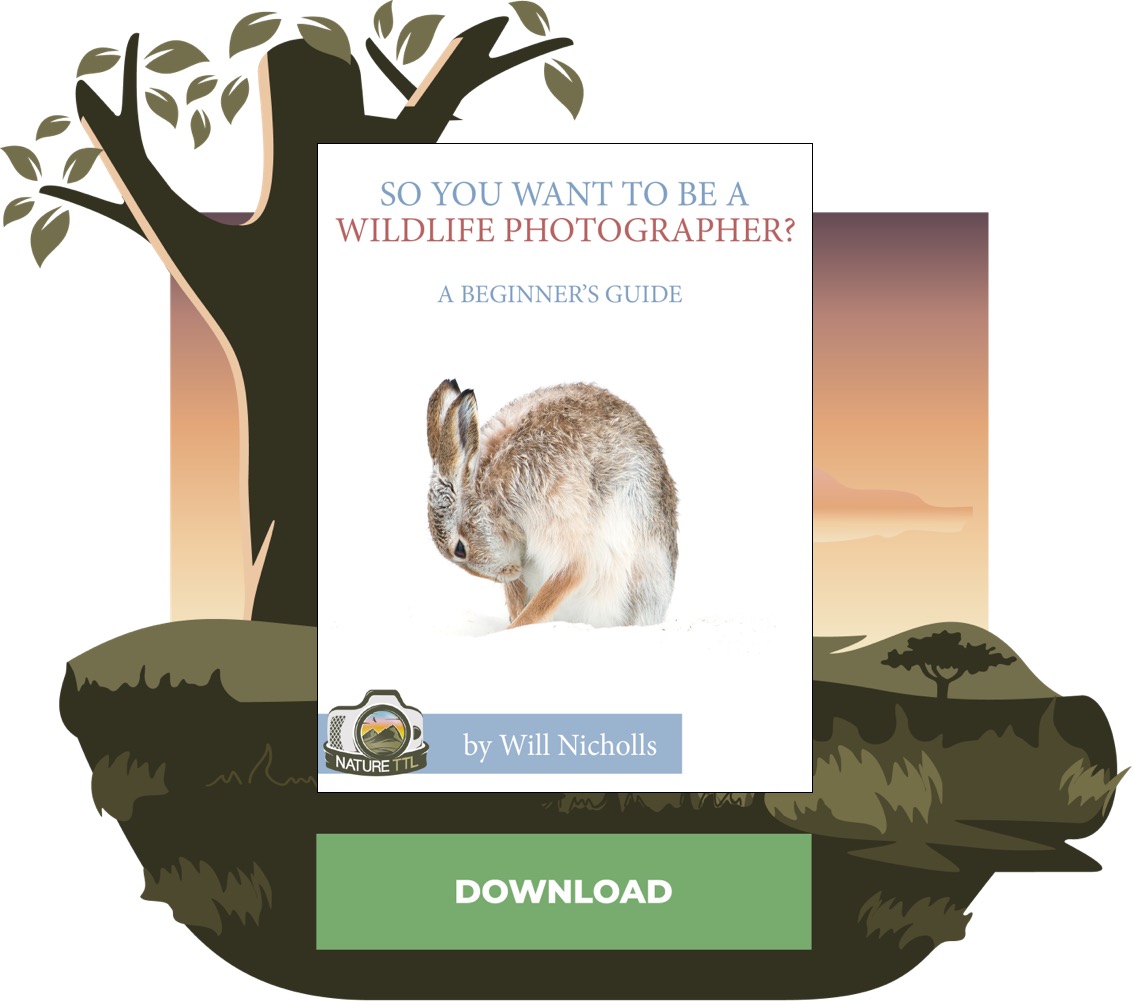 "The standard was incredible," said Tracy Calder, Co-founder of CUPOTY. "Yet again, entrants have shown that close-up photography can help us see the world anew and discover beauty in subjects that are often overlooked."
The Young Close-up Photographer of the Year was awarded to 16-year-old Ezra Boulton, who captured an image of a rat peering out of an abandoned car wheel.
Take a look at the category and overall winners:
Overall Winner and Insects Category Winner
Pål Hermansen – Insect Diversity
'In the autumn of 2020, I discovered that one of the lamps on my house in Norway had a defect and had acted as a light trap for insects. I emptied the lamp and spread the contents onto a large light-table I had left over from my slide days. I used a weak flashlight to light the details from above. I wanted to express the chaos and diversity of this discovery, but also to find some kind of composition. To me, it's a visual reminder of the important and extreme diversity of animals around us that we take for granted.'
Hasselblad H3D 39, Hasselblad 120mm f/4 macro, ISO 50, 8secs at f/25.
Young Close Up Photographer of the Year
Ezra Boulton – Rat in Tyre Hub
'I noticed this rat peering out of an abandoned car wheel in a farmyard near my home in Cornwall, England. It was framed so pleasingly by the concentric circles of the tyre that I came back the next morning with my camera in the hope of capturing the moment. I like how the rat's beady eyes echo the holes in the tyre.'
Canon EOS 90D, Sigma 150-600mm f5-6.3 DG OS HSM Contemporary, ISO 500, 1/60sec at f/7.1.
Animals
Juan J. González Ahumada – Dancing in the Dark
'This opilione (harvestman or daddy long legs) moves along a dry branch in a small hollow created by a landslip on the hillside of Sierra Blanca, Andalusia. These creatures are blind and use their front legs to guide themselves in the dark. With little space to move, I managed to light the subject from behind and used a 20 second exposure to capture the movement of its long legs.'
Canon EOS 6D, Canon 100mm f/2.8 Macro, ISO 160, 20sec at f/6.3.
Plants and Fungi
Barry Webb – Holly Parachute
'Last December, while cutting the hedge in my garden, I spotted what I thought were slime moulds, growing on this dead holly leaf. On closer inspection, I noticed amazing spikes coming out of the cap of these small, rare, Holly Parachute fungi, Marasmius hudsonii. I took the holly leaf into my greenhouse, out of the wind, and then spent some time carefully arranging moss behind, to create a pleasant background. I deliberately chose a composition using the pointed edges of the holly leaf as a frame and to echo the spikes of the little fungi. This is a 42 shot focus stack, combined in Zerene Stacker.'
Olympus OMD E-M1 Mark II, Olympus M.Zuiko Digital ED 60mm f/2.8 Macro, ISO 200, 1/10sec at f/4.
Underwater
Alessandro Grasso – Circular Octopus
'In the past three years, the bacterium Mycobacterium sherrisii has caused the mass death of Pinna nobilis (Noble Pen Shell) throughout the Mediterranean Sea. Most of the empty shells of the large bivalve have been colonised by other marine species. In this case, an octopus takes advantage of the large shell to create its den and protect itself from predators. I used a slow shutter speed and circular panning motion to give dynamism to the image and emphasise the subject.'
Canon 5D Mk IV, Sigma 15mm f/2.8 EX DG Diagonal Fisheye, ISO 160, 1/13sec at f/22.
Butterflies & Dragonflies
Ripan Biswas – Mating Underwater
'For some species of damselfly, egg laying is a difficult task. They lay eggs on submerged vegetation so their eggs don't get exposed in the air. The female climbs down deep in the water while the male clasps the neck of the female with a special organ on the tip of its tail. This is a difficult time for the pair as they become vulnerable to predators.
As I put my camera just above the water to start taking shots, a water strider came close to the pair in search of food. After inspecting the mating pair, he decided they would not make a good meal. I managed to take 2 or 3 shots before the water strider departed. The damselflies flew away after successfully laying their eggs.'
Nikon D5200, Tamron 90mm Macro, ISO 200, 1/200sec at f/8.
Intimate Landscape
Daragh Muldowney – Juncture Y
'This was shot on Lake Baikal in Siberia in February 2019 as part of my most recent collection Beacons. I have had a fascination with ice for many years now and this led me to explore Lake Baikal. I am inspired by form and composition in nature – beautiful lines, textures or shapes that become a work of art when you look closely or compose in a particular way. I love the intersecting lines in this small feathery crack in the ice. I processed this in a way to help the detail of this exquisite crack to stand out from the depths below.'
Canon 5DS R, Sigma Art 24-70mm, ISO 100, 1/8sec at f/16.
Manmade
Rachel McNulty – Waves Crashing
'At the start of lockdown last year (2020) I embarked on a home-based project to create abstract seascapes using colourful glass bottles, a macro lens and natural daylight. This was all done from my dining room table, with the sunlight enhancing the colours and casting incredible reflections within the bottles. When I looked through the viewfinder I suddenly saw waves crashing on a beach, storm clouds out to sea or dramatic sunsets. No two images will ever be the same, the light changes, the position of the bottle moves, the reflections shift just like a real seascape constantly alters.
This image was created from a close-up section of a turquoise blue gin bottle to create the stormy sky and sea. The light reflecting off the bottle appears as waves crashing on a beach and a small foil reflector was used to enhance the yellow sand.'
Olympus E-M1 Mk II, Olympus M.60mm F2.8 Macro, ISO 200, 1/8sec at f/4.
Micro
Håkan Kvarnström – Spiral Beauty
'This green algae Spirogyra has one of the most fascinating chloroplast shapes of all algae – a helical shape, or spiral. Spirogyras thrive in almost any freshwater environment and are a common species that is easy to find in shallow ponds, ditches and lakes.
For this photograph I stained some of the Spirogyra strands with a number of fluorescent dyes to highlight the spirally shaped chloroplasts. They were then mixed with natural strands and placed next to each other on a glass slide and photographed in fluorescent light.'
Sony A9, Olympus UPlan XAPO 20X, ISO 250, 0.3sec.
For more information on next year's competition, and to see a full selection of runner-up and finalist photographs, head over to the Close-up Photographer of the Year website.