Canon's Compact 70-200mm f/2.8 Takes the Lead in New RF Lens Line-up
Canon has today announced the development of six brand new RF lenses, including an ultra-compact 70-200mm f/2.8.
In what Canon is calling a "commitment to the EOS R full-frame mirrorless camera system" (note the EOS RP camera announced today), the lineup is a huge step forward for the company's super-wide (54mm diameter) RF mount. The lenses are aimed at both amateurs and professional photographers, in addition to videographers.
"Optics are the critical piece of the visual puzzle that bend light and capture an image as the artist envisioned," says Kazuto Ogawa, President and COO at Canon U.S.A., Inc. "That is why it is so important for us to strengthen our family of RF lenses for the EOS R camera system. With this collection of new lenses, customers will have more of the tools they need, for the images they desire to create."
The six new lenses in development are:
RF 85mm f/1.2 L USM
RF 85mm f/1.2 L USM DS
RF 24-70mm f/2.8 L IS USM
RF 15-35mm f/2.8 L IS USM
RF 70-200mm f/2.8 L IS USM
RF 24-240mm f/4-6.3 IS USM
Across the lineup, the 70-200mm f/2.8 L IS USM is likely to get some photographers excited. The lens is much smaller than existing models, whilst being as fast as Canon's popular EF version. Equipped with three stabilisation modes, the lens could be a win for a wide range of photography – from sports to weddings and wildlife – due to its expected high performance and lightweight build.
Other highlights include two versions of the 85mm f/1.2 prime lens that are on offer: a standard model and a DS option. DS means Defocus Smoothing, a technology that creates "beautifully smooth defocused bokeh." Although details are thin on the ground at the moment, this likely means an apodization element in the lens. Popular with portrait photographers, this addition has the potential to be a game changer.
The three other lenses are all telephotos, with the 24-70mm and the 15-35mm wielding a fast f/2.8 aperture, alongside a slower but arguably more versatile 24-240mm f/4-6.3 "travel" lens.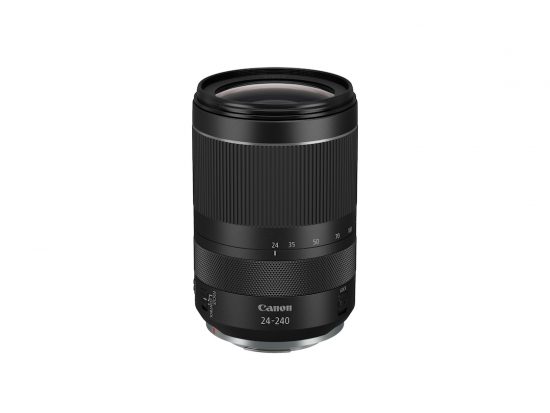 All lenses are expected to be available later this year. For more information check Canon's press release.