Canon Pausing EF Lenses to Focus on RF Mirrorless Line-up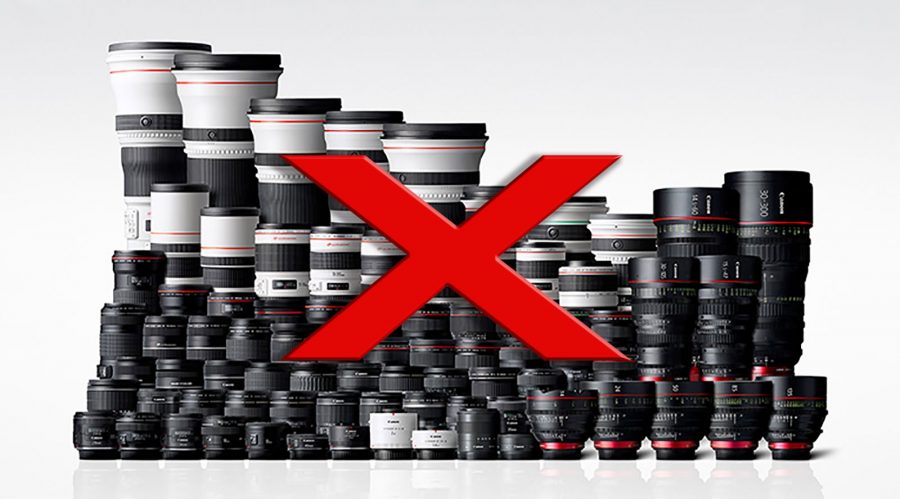 With 2019 likely to bring its fair share of exciting photographic news, Canon has decided to ring in the year by putting a pause on EF lens developments, and focusing on new RF mirrorless lenses entirely.
In an ever-escalating battle for the best mirrorless camera system, with rivals such as Nikon and Sony, Canon hopes to use 2019 to catch up with its RF lens developments and get a grip on the expanding market.
In an interview with Lensvid, Canon Europe's European Technical Support Manager Mike Burnhill stated:
"Next year we will focus on EF lenses. We will take a break – there will be no EF lenses next year. We'll focus on RF. We know we have to catch up, so we have to move the production from that to RF so we can try to produce more lenses to catch up with our competitors.
"The lens manufacturing can only produce X amount of lenses. We can either produce 5 here, 3 there, or we can produce 10 of these. And we realised we're behind here."
So just how many RF mirrorless lenses are on the horizon for 2019? Well, despite the lack of an official roadmap like that of Nikon, sources have told Canon Rumors that we can hope for up to 7 new RF lenses being announced in 2019, although a few may be unavailable until early 2020.
These are rumoured to include:
RF 16-35mm f/2.8L (or similar).
RF 24-70mm f/2.8L (or similar).
RF 70-200mm f/2.8L (or similar).
RF 105mm f/1.4L
RF 85mm f/1.8 IS STM
RF Macro lens
RF non-L kit lens
There is also word of a wide-angle prime in development, but this currently isn't part of the 2019 roadmap. It is also suggested that Canon are planning to release at least 15 new RF lenses over the next 30-36 months, signalling a definite direction for the company (and perhaps the market at large).
But do not despair if you're a DSLR user, as Canon will likely release a lens roadmap for upcoming EF lenses after 2019. In addition, an entry-level EOS R camera body is likely to be announced, and a non-L-series kit lens for the EOS R.