Canon Announces Two New 70-200mm EF Lenses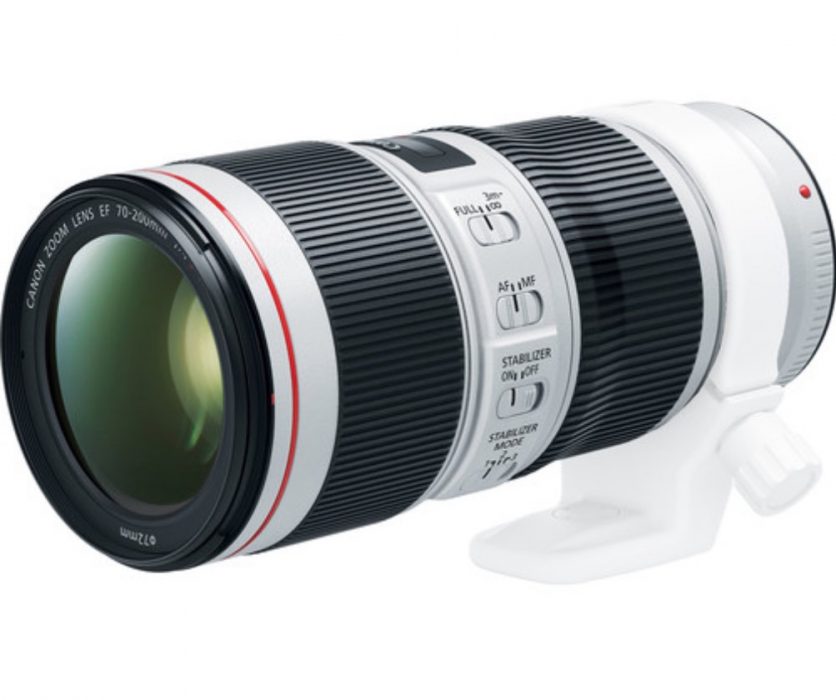 Canon has just doubled down on its latest gear announcement with not one but two 70-200mm lenses. The 70-200mm f/2.8 IS III and 70-200mm f/4L IS II next-generation EF lenses are aimed at both pros and keen amateurs alike, offering some significant changes to these versatile telephotos.
"The 70-200mm lens has been instrumental for professional, semi-professional and photography enthusiasts for many years, thanks to the ability to easily change image composition by switching from standard to telephoto," states Canon. "This adaptability means both lenses can capture a wide range of subjects, from portraits to wildlife, reaffirming the pivotal role the 70-200mm lens plays in a photographer's kit bag."
Canon EF 70-200mm f/2.8L IS III
Touted by Canon as offering "unbeatable performance, versatility and durability," the EF 70-200mm f/2.8L is an industry favourite. Built with professionals in mind, image quality and robustness come to the fore.
Combining one fluorite element and five ultra-low dispersion glass elements, colour fringing and chromatic aberrations are minimised.
Equally, a newly-added Air Sphere Coating has been applied, reducing flare and ghosting whilst keeping high contrast in bright lighting.
Featuring an Optical Image Stabiliser that reduces camera shake by up to 3.5 stops, working in low-light and with slow shutter speeds is made easier. However, this is half a stop down from its predecessor.
Remaining unchanged is the focusing, which features a ring-type Ultrasonic Motor (USM) alongside an internal system. This ensures speedy, quiet focus when out in the field. Full-time manual focus is also available.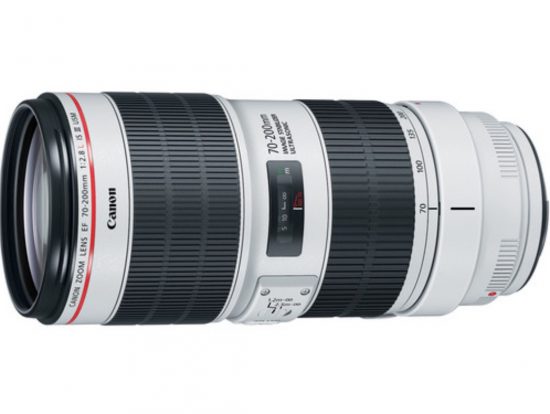 Other features of the lens include:
Weather-resistant design to protect from dust and moisture.
Fluorine coating to reduce dirt and water marks on the glass.
Minimum focus distance of 1.2m (3.9ft).
Eight-blade rounded aperture, great for shallow depth of field shots.
Removable rotating tripod collar included.
Compatible with Canon EF teleconverters (sold separately).
Below are some sample images from the lens:
Canon EF 70-200mm f/4L IS II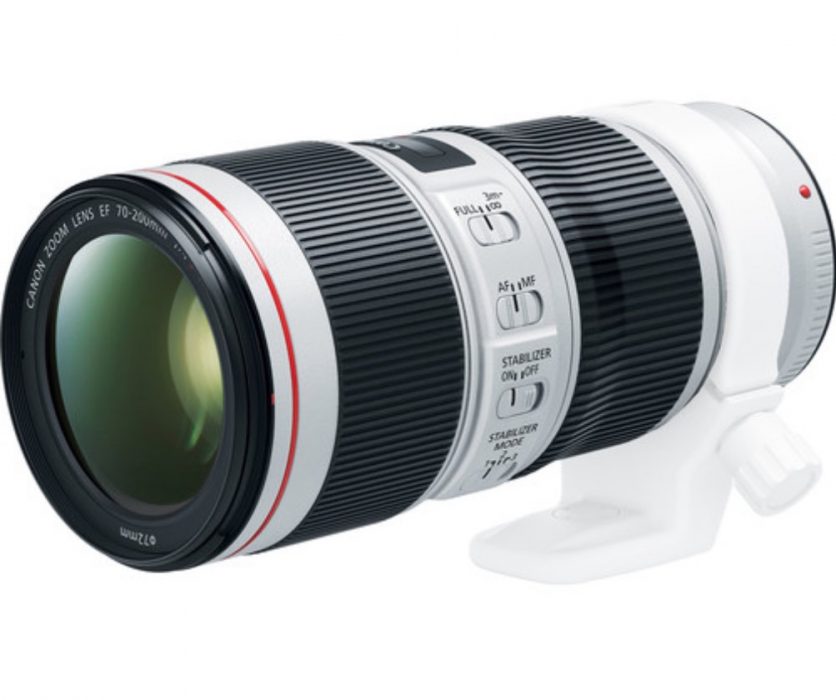 Geared towards semi-professionals and enthusiastic amateurs, the Canon EF 70-200mm f/4L IS II is "perfect for unobtrusive and precise shooting". Receiving a bounty of upgrades, the lens offers "superior build, durability, and ergonomic design" over its predecessor.
Weighing in at just 780g, this lightweight lens features a significant improvement on image stabilisation – up from 3 stops to 5.
The lens also features 3 image stabilisation (IS) modes: panning, still subjects, and fast-moving. In addition to this, the stabilisation system is now significantly quieter. Combined with the silent functioning autofocus, the lens is ideal for situations where quietness is key, such as photographing sensitive wildlife.
Other features include:
Nine-blade circular aperture creating a "pleasing bokeh effect".
Super Spectra coating to reduce ghosting and flare.
One fluorite element and two ultra-low dispersion elements to minimise colour fringing and chromatic aberrations.
Weather sealing against dust and moisture for inclement conditions.
Optional rotating tripod collar.
Minimum focusing distance of 1m.
Compatible with Canon EF teleconverters (sold separately).
Check out some official sample shots below: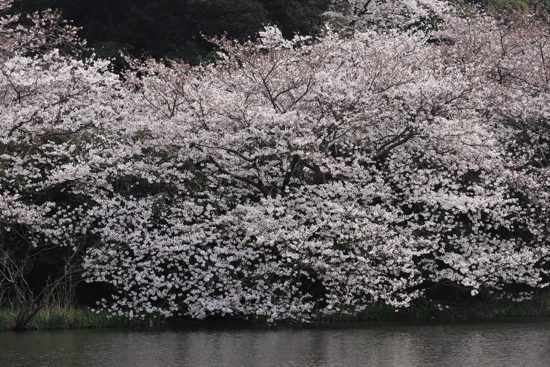 For more, watch this short video from Canon below explaining the finer details of the upgrades to each new lens:
The Canon EF 70-200mm f/2.8L IS III and EF 70-200mm f/4L IS II are available for preorder at £2,149.99 and £1,299.99 respectively.