Canon Adds Two New Lenses to Mirrorless RF Line-up
Canon has just announced an exciting bounty of new gear, including two full-frame mirrorless RF lenses. The RF 15-35mm f/2.8L IS and RF 24-70mm f/2.8L IS lenses are aimed at "professional and advanced amateur photographers" wielding Canon's EOS R mirrorless systems.
"As the emergence of mirrorless cameras continue accelerating the market and with Canon's deeply rooted heritage in optics, we are excited to expand the lens offerings and acquiesce the needs of EOS R users," said Kazuto Ogawa, President and COO of Canon USA. "The technical improvements and features within these new RF lenses are needed to drive the market forward."
RF 15-35mm f/2.8L IS USM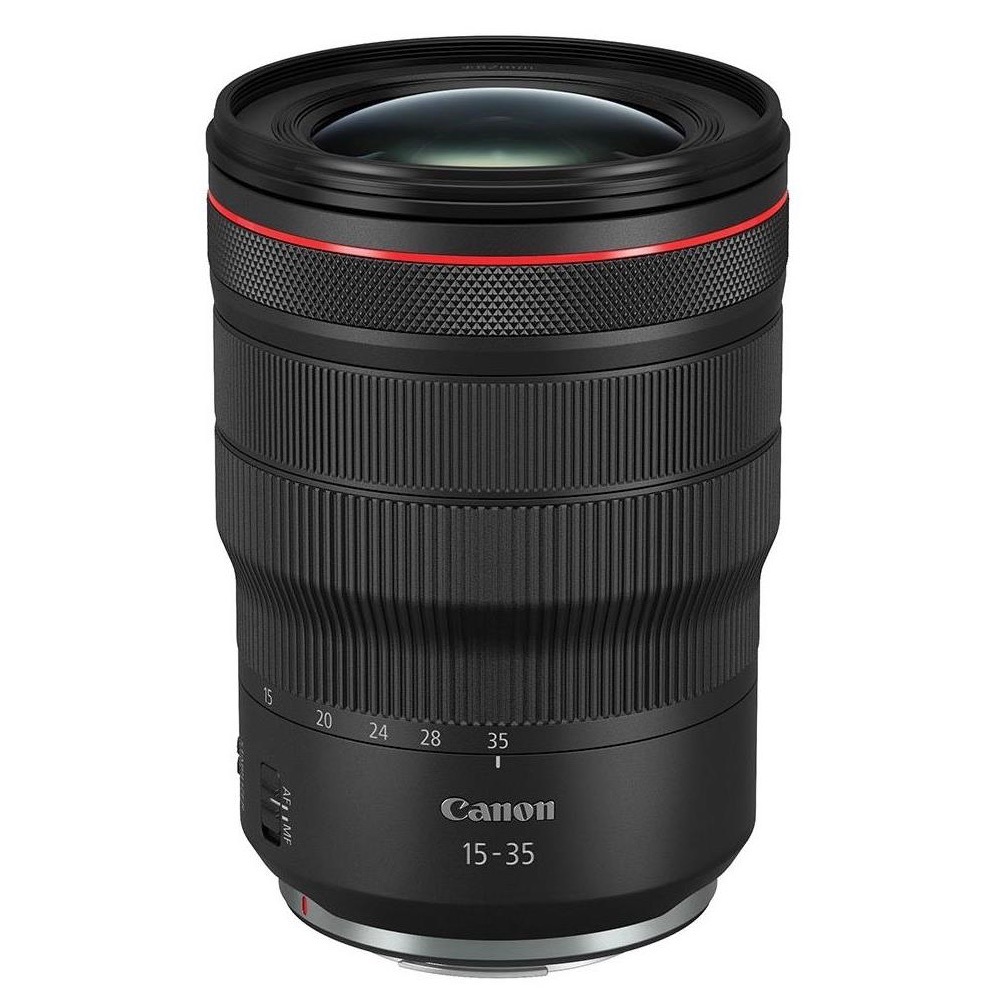 The all-new RF 15-35mm f/2.8L IS USM is Canon's first f/2.8 wide-angle lens to sport image stabilization (IS), with a benefit of up to 5-stops. Canon believes that this will further enhance the edge-to-edge sharpness, promised throughout the entire zoom range.
This sharpness across its ultra-wide focal range is also helped by a large diameter mount and shorter back focus, familiar in the EOS R system. Despite this, the lens is equivalent in size to its EF counterpart, whilst allowing for IS, a wider field of view, and an RF control ring.
The lens is also built as drip and dust resistant, making it a useful tool for wildlife and landscape photographers.
Priced at $2,299, the lens will be available in late September 2019.
RF 24-70mm f/2.8L IS USM
Offering a focal range of 24-70mm, this new mirrorless lens is "created for a wide range of shooting scenarios," with Canon focusing on street photography and movie shooting in particular. The lens is also equivalent in size to its EF counterpart, yet features five-stop image stabilisation.
Canon's RF 24-70mm f/2.8L IS USM also comes with a number of other features, such as a customisable control ring. The ring can be optionally assigned to aperture, shutter speed, ISO, or exposure compensation – depending on the user's preference.
Other features include focus breathing suppression during manual focusing, sensitivity setting during manual focusing, and focus ring usage adjustments.
The lens will also be available in late September 2019, priced at $2,299.
Firmware Update
Canon also announced a firmware update alongside the lenses, due to hit the EOS R mirrorless systems towards the end of September. The firmware will be downloadable via the EOS R and EOS RP support pages, and improve three major functions: eye detection AF, AF frame display delay, and subject identification.
These should help track a subject's eye even when at a distance, improve overall AF frame tracking for moving subjects, and improve initial subject recognition and track even when subjects are at a considerable distance.
For more, visit Canon's press release.