Camtraptions Unveils Super-Tough Jungle Camera Trap Mounts
Camtraptions founder and award-winning photographer Will Burrard-Lucas found himself frustrated by conventional tripods. Cheap tripods can lack sturdiness, or can't get low enough to the ground for the perfect short. Conversely, expensive tripods are also prone to failure when left in camera trap systems for long periods.
To combat this, Burrard-Lucas has devised a new range of Jungle Mounts: a "strong, flexible, modular mounting solution for long-term deployments". With a unique design, the Jungle Mounts can be adapted to a variety of tough situations when setting up camera traps.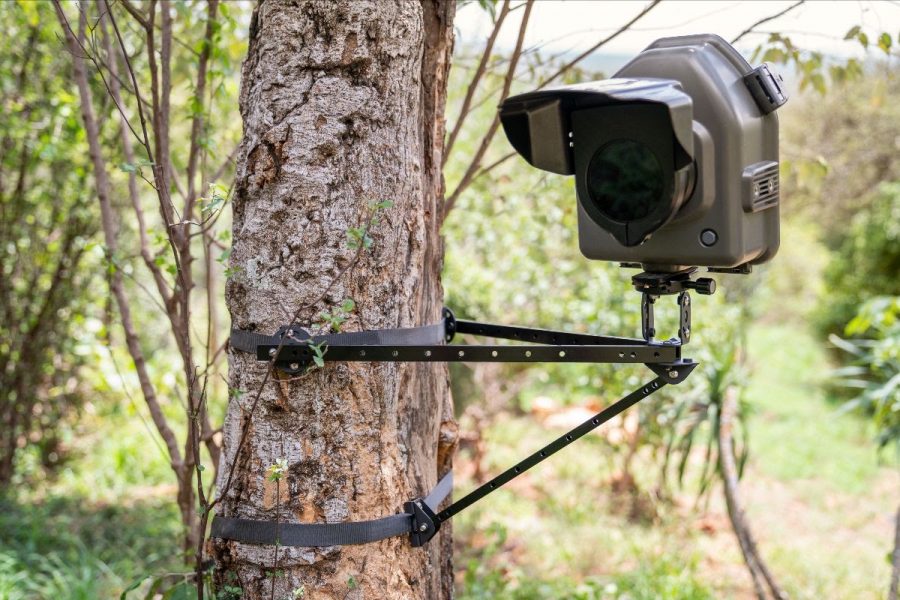 Supporting more than 15kg, the legs can also be independently positioned at any angle, meaning they are "suitable for use on very uneven terrain". With the standard Jungle Mounts Tripod, the camera can be mounted as low as 12cm from the ground, allowing for added creativity in composition.
Tripod feet can even be secured using tent pegs, to stop them from being knocked over when left alone. The Jungle Mounts Tree Pod version has steel gripping feet and super-strong ratchet straps, making it easily attachable to trees of "almost any size".
Tightening the screws on the Jungle Mounts tripods ensures the camera is locked in place, preventing further adjustments to your composition from wandering animals that are feeling creative. Using Camtraptions dual-screw camera housing plate also helps to prevent the housing from twisting.
Due to their modular design, several Jungle Mounts can be attached together to create more complex set-ups. Multiple devices such as sensors, flashes or even cameras can be attached to just one single mount. If a significantly higher vantage point is required to get the shot, then multiple legs can also be bolted together for extended reach. Despite the level of durability, they are easily released using an Arca-Swiss style quick-release clamp and plate.
Jungle Mounts can be purchased now in either Tripod or Tree Pod configuration. A Combo Kit is also available, that gives you one set of legs and the parts to set them up in Tripod or Tree Pod configuration. For more, visit the Camtraptions website.