131 Camera Traps in Rainforest Canopy Capture Rare Wildlife
In the remote Amazon rainforest of south-eastern Peru, a team of scientists set up 131 camera traps in the world's top biodiversity hotspot: the Manu Biosphere Reserve. Now, the results are in.
Known as Tree Top Manu, this is the largest canopy monitoring project in the world, led by the Crees Foundation in collaboration with the University of Glasgow and the Darwin Initiative.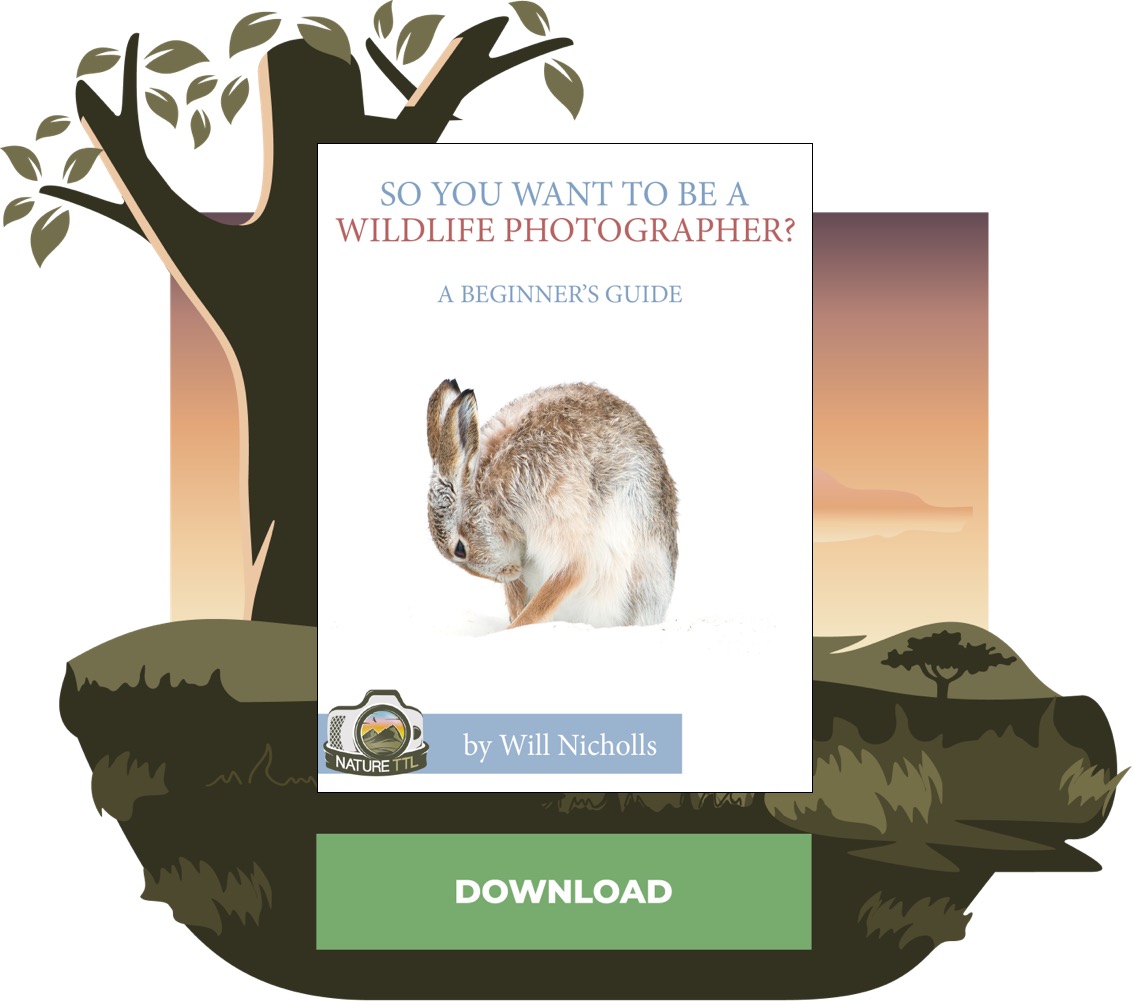 The aim is to answer questions about the behaviour and ecology of rare and elusive species in ways that traditional survey methods cannot, while better understanding the biodiversity and conservation value of different forest types.
The camera traps captured some truly incredible scenes and wildlife on camera. Take a look at this video featuring the best bits:
The project leader, Dr Andrew Whitworth (and colleagues), recently published a paper entitled "Out on a limb: Arboreal camera traps as an emerging methodology for inventorying elusive rainforest mammals".
It demonstrates how placing camera traps in the canopy, as well as at mid storey and ground level, can shine a light on some of the most charismatic and threatened species in the world.
Without this research, many rare and elusive species could quietly disappear from the planet.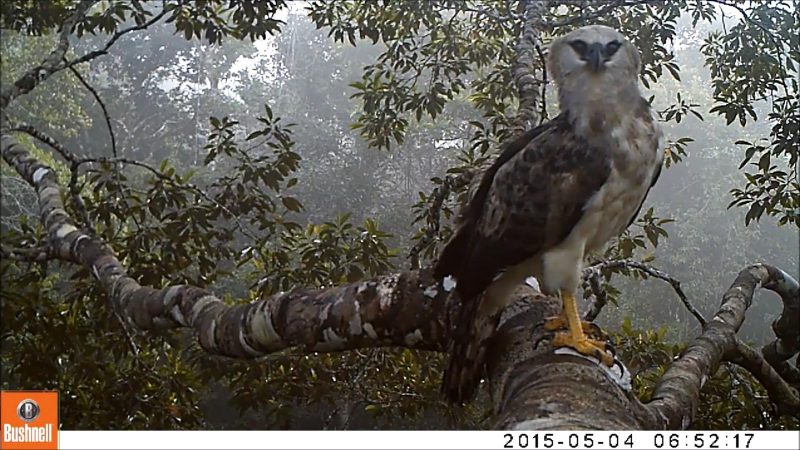 Camera Trap Research: What's Next?
This year's Tree Top Manu science team are monitoring the impact of a controversial new road that is being illegally built through the Manu Biosphere Reserve.
A decision on the road is still awaiting official government approval, but its construction has already started illegally by local communities.
This is the front line where biodiversity conservation and socio-economic development clash. Many people living in Manu see the road as bringing prosperity through greater job opportunities and access to markets, as well as a higher standard of living with the access to medical clinics it will provide.
For others who live in Manu, the road is seen as a threat to uncontacted indigenous groups living in isolation and the rare, endangered wildlife that the Biosphere Reserve is supposed to protect.
There is no easy solution.
With Tree Top Manu 2017, the scientists from Crees are aiming to measure and demonstrate the environmental impact of this road to the Madre de Dios government and the authorities of the National Park.
Crees' ethos is that the people of Manu must determine their own future, so as an institution they are not against the road. Crees exists to offer alternatives so sustainability can be a realistic choice for impoverished communities.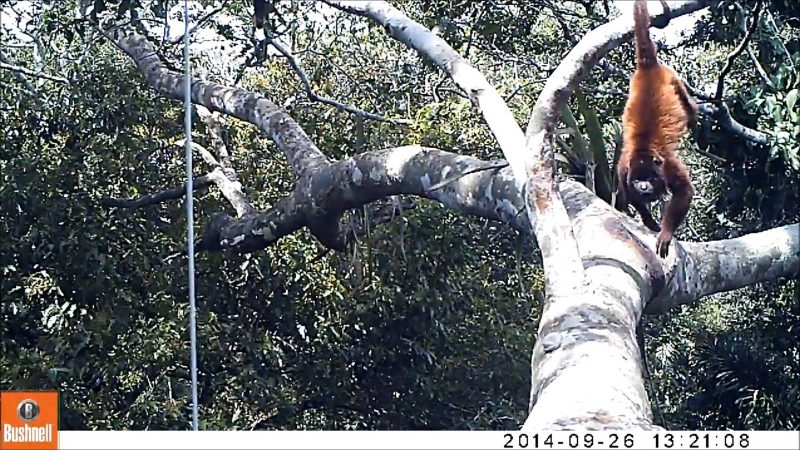 One of their strategies to improve land management in Manu is to work with farmers to create well-designed agroforestry plots, where banana plants are grown with a mix of native tree species. This creates a more complex habitat for wildlife compared with traditional agricultural techniques, while providing farmers with a sustainable source of income.
There is no doubt that the road will bring more people and further deforestation in Manu. Crees' aim is to limit the environmental impact of the road by forming a collaborative management plan. This will be founded on the research and the knowledge gained from Tree Top Manu 2017.
With this solutions-based approach, Crees is working to overcome the conflict between biodiversity conservation and socio-economic development, so that nature and people can thrive in Manu together.
Words by Bethan John. Camera trap images © Crees Foundation. Find out more at Crees-Manu.org.