The British Wildlife Photography Awards 2017 Winners
For such a small slice of the world map, Great Britain has a bounty of beautiful and diverse wildlife across its land, shores, and waters. Returning once again this year, the British Wildlife Photography Awards 2017 showcases what truly makes the country so great. From badgers in a sunlit field, to the tips of damselfly wings, this year's winners celebrate the best of British nature.
This year's top spot went to photographer Daniel Trim, for his image titled "Heathrow Roostings", of a lonely pied wagtail silhouetted black by a glowing street light. Framed by delicate bokeh, the image shines the spotlight on a single individual out of thousands roosting near Terminal 5, Heathrow Airport.
"There are many urban pied wagtail roosts across the UK during winter and they are incredibly important for the birds survival during these harder times," said Trim, "both for the additional warmth our buildings generate but also because there's safety in numbers.
"After about 30 minutes I hadn't seen a single wagtail, however, it wasn't long until hundreds were dropping in to the trees next to the terminal building, all calling away."
There are fourteen categories overall, with first place cinching £5,000. Categories include Animal Behaviour, Wild Woods, Hidden Britain, Botanical Britain, 12-18 Years, Under 12 Years, and more.
An exhibition tour will take place, with over 100 images including winning and commended entries. Opening at the Mall Galleries London on Tuesday 7th to Sunday 12th November, the exhibition will then hit the road and travel the length and breadth of the UK.
Alongside the competition, BWPA are releasing a coffee table book – 'British Wildlife Photography Awards 8', each page packed with stunning captures from this year's best amateur and professional photographers.
"This latest collection of stunning photographs from the British Wildlife Photography Awards is a fabulous celebration of the wealth of biodiversity our small and densely populated island still possesses," said Tanya Steele, Chief Executive of WWF-UK.
For more information visit the competition's website, and make sure to check out the winning images below!
Overall Winner and Urban Wildlife
Animal Behaviour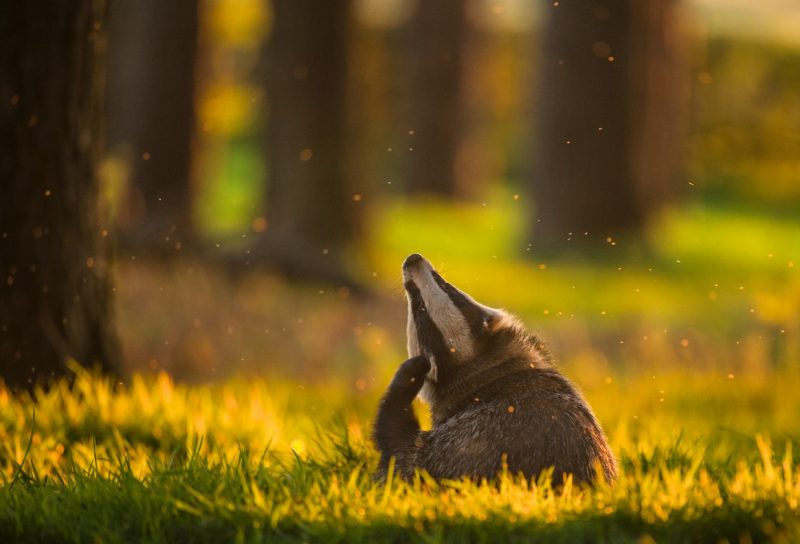 Animal Portraits
Wild Woods
Habitat
Hidden Britain
Close to Nature
Coast and Marine
Black and White
Botanical Britain
Documentary Series
British Seasons
12-18 Years
Under 12 Years