The Single Best Canon Lens for Wildlife Photography [2023]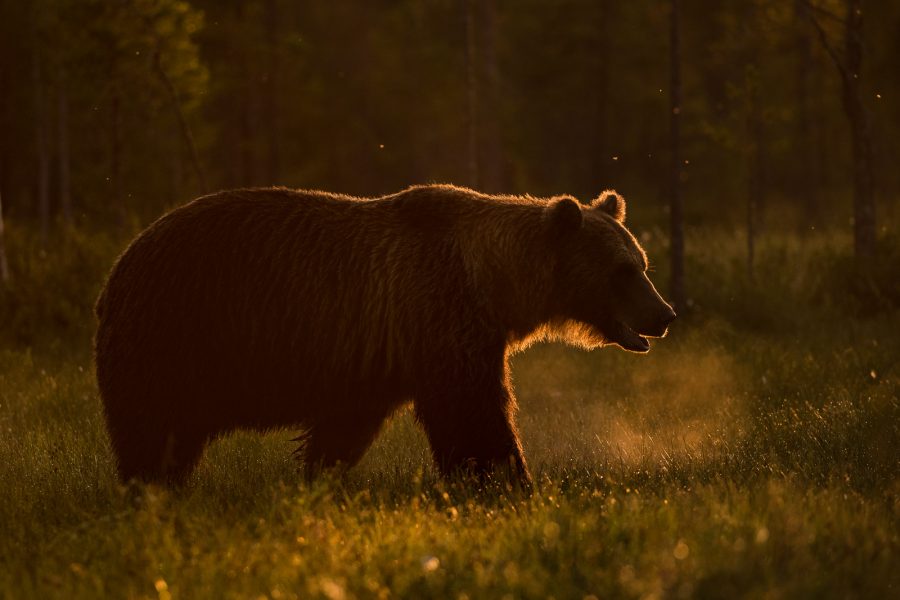 The best Canon lens for wildlife photography is, in my opinion, a relatively easy question to answer. Over the years I have shot with many different brands of camera and lenses, but one lens has stood out above them all.
Initially, I started as a Nikon photographer and stuck with them for a number of years. Then, 3-4 years ago now, I moved over to Canon.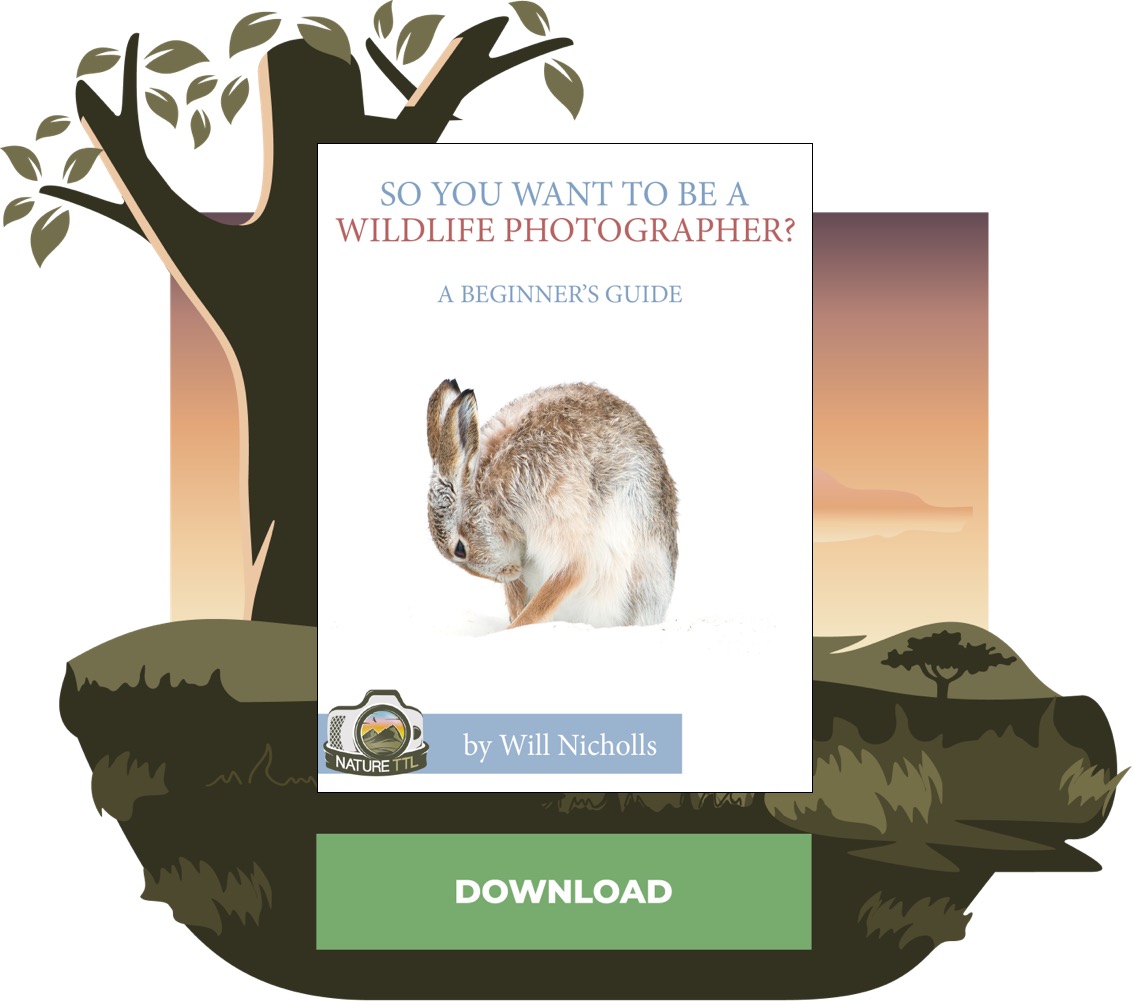 When out shooting, you've probably seen lots of wildlife photographers with Canon lenses boasting about how they are wielding the latest and greatest piece of kit. If you want to, you can spend a small fortune on new, fresh equipment. But this is not always the most sensible option.
The best wildlife lens for Canon photographers
Upon moving to Canon, I sold up my Nikon 200-400mm telephoto lens. I much prefer a lens with a variable zoom for wildlife photography – it allows you to be flexible with composition and that is absolutely essential.
With that in mind, there were two options available to me. Canon makes a 100-400mm f/4.5-5.6 telephoto lens, as well as a 200-400mm f/4 lens. Both lenses are part of the high quality L-series, but there is a considerable price difference.
The 100-400mm lens is just under £2,000 at retail cost, whilst the 200-400mm is nearer £10,000. It is easy to assume, then, that the 200-400mm is the best wildlife lens for Canon. But that is not the case.
The 200-400mm is a faster lens (it has a wider maximum aperture), but it is considerably heavier and bigger. The lens is huge, in fact. If you don't want to carry around a 3.5kg lens, then you should be looking at the 1.3kg 100-400mm lens.
That's not the only reason that I prefer the 100-400mm lens. It is also extremely sharp, rivalling its more expensive brother, and is much more compact.
Cameras nowadays boast excellent ISO capabilities, so the slighter narrower maximum aperture is easily made up for by your camera body. Plus, many wildlife photographers are shooting at around f/8 anyway, so the maximum aperture isn't always a key consideration.
These are the main reasons that I strongly recommend choosing the Canon 100-400mm telephoto lens – and it is no doubt the best wildlife lens for Canon users. All the images in this article are taken on the 100-400mm.
Beware about the model number
So now you've chosen your lens, perhaps. But there is one thing you need to be very careful of. The 100-400mm lens comes in both a Mark I and a Mark II version. The former is not a good choice – sharpness is not consistent corner-to-corner, and it's softer in general.
The Mark II is a completely different beast. It is a fantastic lens. So when making your purchase, ensure that you are buying the correct copy of this lens. The full title is the Canon EF 100-400mm f/4.5-5.6L IS II USM lens.
What about the prime lenses?
Canon do make fantastic prime lenses. A prime lens is a fixed focal length lens, and there is no flexibility in your composition because of this. I've used them before, and they are lovely, but I cannot get over the fact that I can't zoom in and out.
Telephoto primes – often found in 400mm, 500mm, and 600mm variations – will boast a maximum aperture of f/2.8 or f/4 depending on the reach of the lens. f/2.8 is a lot of light being allowed into the sensor, but for that reason these lenses are huge too. Canon's Mark III versions of these focal lengths are incredibly light, despite the size, but they are extremely expensive.
So, whilst a prime lens will bring some lovely features, I would strongly recommended sticking to the much smaller, compact, and versatile 100-400mm.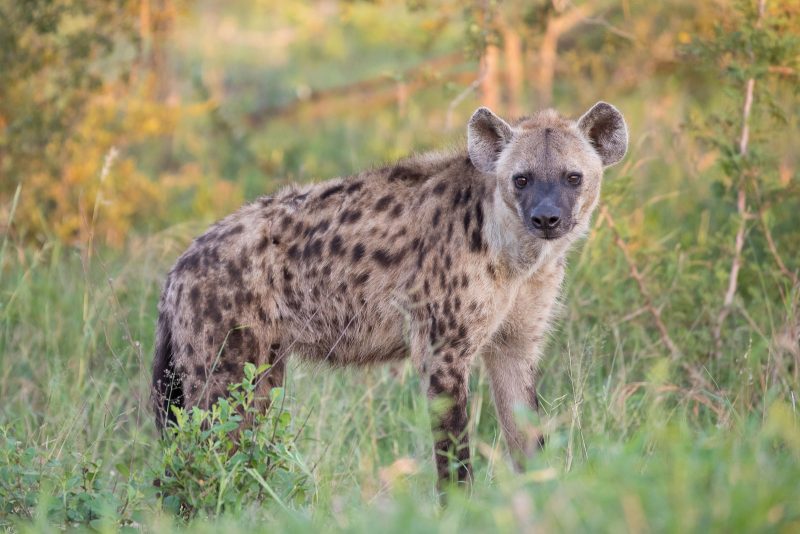 Really, who even uses that lens?
Just looking at the line-up of telephotos Canon offers will probably raise your suspicions as to why I say that the 100-400mm is the best wildlife lens for Canon. It is, after all, the cheapest of the lot – and by a long way. Surely I'm wrong – the £10,000 offering must be the best?
Well, you'll be pleased to know that there are many professional wildlife photographers around the world who agree with me. In fact, some Canon ambassadors even use the 100-400mm over the bigger 200-400mm beast. It's just so much more practical, and the key feature – sharpness – is just as good as the 200-400mm.
Prime lenses will be sharper, however, but not by much and that trade-off is a price I, and many others, am willing to pay.
In conclusion
The Canon 100-400mm lens is, in my opinion, the best wildlife lens for Canon photographers. You can pick it up new for around £1,800 or second hand for a discount.
Take the plunge – you won't be disappointed. Whilst you're here, make sure you have joined our free newsletter to learn more about nature photography and improve your skills with your new lens!