The Best Places for Landscape Photography in Ireland
Ireland has been shaped by Atlantic waves, volcanic eruptions and ice age glaciers. In terms of landscape, it is an island of huge variety with jagged sea cliffs, lonely white beaches and a patchwork of green fields and loughs. Here are five of the best locations for landscape photography in the Ireland, across both the Republic of Ireland and Northern Ireland.
1. The Causeway Coast
The Causeway Coastal Route on Ireland's north coast is one of the most scenic drives in the world. At its heart lies the Giant's Causeway, a UNESCO World Heritage Site where 40,000 black basalt columns stretch out into the sea. As the legend goes, the causeway was built by the Irish giant Fionn mac Cumhaill so he could meet and beat his Scottish rival Benandonner.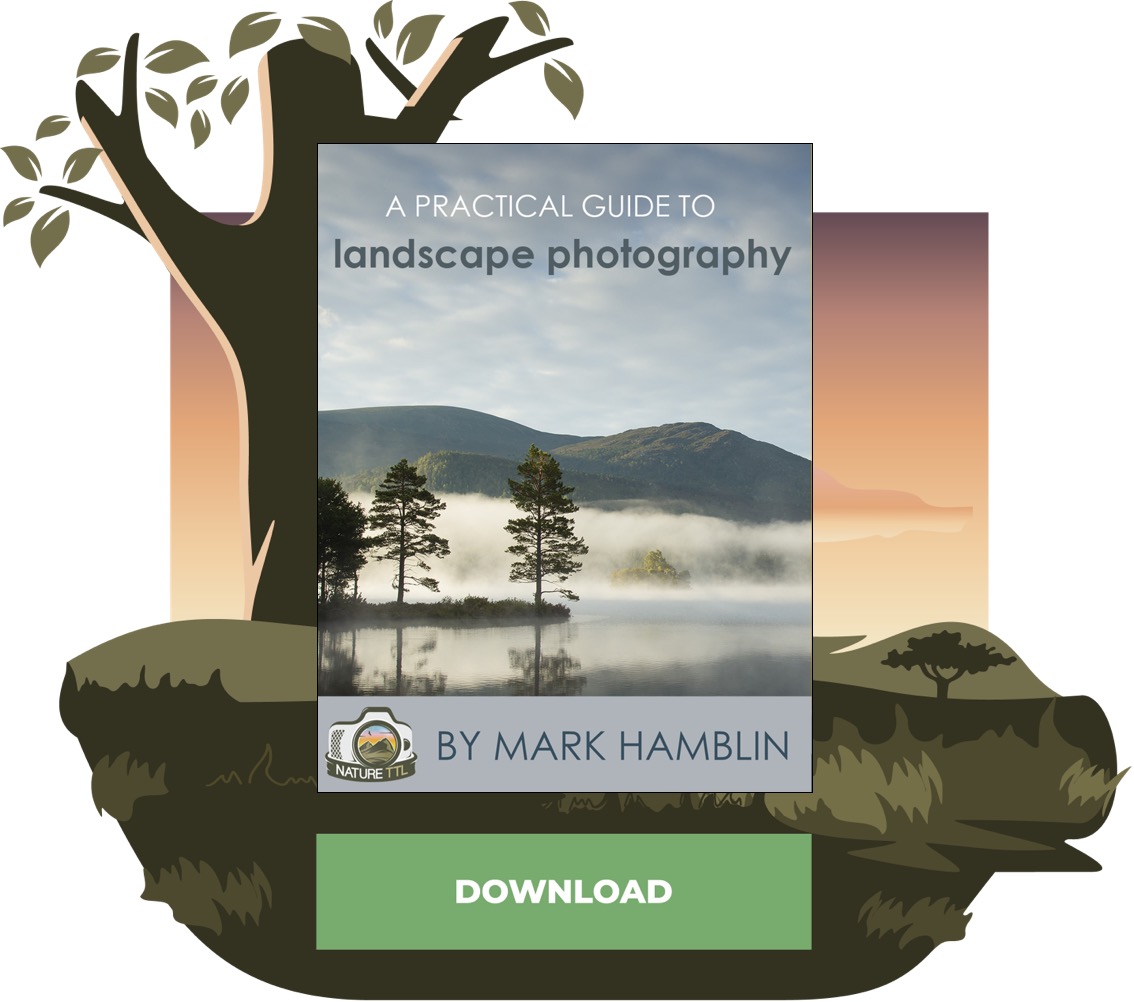 Whilst the Giant's Causeway itself is well-known to many photographers, this whole coastline (stretching from Benevenagh mountain and Downhill beach in the northwest, through to the Causeway cliffs, and down to the headlands of Ballintoy and Kinbaneis) is absolutely stunning and relatively unexplored compared to the rest of Ireland. I would highly recommend a boat trip out to Rathlin Island and a day exploring the waterfalls and forests of the nine Glens of Antrim.
Further east at Ballintoy village is a picturesque little beach (often called 'the Secret Beach') which has appeared on television screens all around the world as part of the series Game of Thrones. I have always enjoyed photographing the contrasts of the black rock and the white Atlantic waves, with the beautiful Sheep Island as a backdrop. At Ballintoy you're spoilt for choice with a lovely little harbour, an iconic white church and dramatic sea arches.
2. Donegal
Donegal is often described as being 'Ireland in Miniature' as it has everything you could possibly hope for in an Irish landscape; mountains, pristine sandy beaches, battered rocky beaches, sea arches, waterfalls and glorious loughs dotted all around. The weather can be cruel, but when you get the conditions you want, it just makes it all the more special. Donegal is, for me, the highlight of the Wild Atlantic Way.
Mount Errigal is the tallest peak in Donegal and part of the Derryveagh mountain range – which makes for a brilliant hike. There are photographs to be had from every angle, reflected in rivers and lakes, with its quartz slopes lighting up pink and red in the sunset light.
Within the rest of Donegal, there are a wealth of locations that would be worth a visit with your camera, including Malin Head (Ireland's most northerly point), Horn Head, Bunbeg, Crohy Sea Arch and the huge cliffs of Slieve League. You can't really go wrong in Donegal – except with the weather. Embrace its wildness!
Further Reading: How to Photograph Landscapes in the Rain
3. The Dingle Peninsula
When people think of the 'Kingdom' of Kerry, the world-famous Ring of Kerry comes to mind, and quite rightly so with the Killarney lakes and the Macgillycuddy Reeks. However, just one peninsula further north, Dingle contains some of Ireland's most amazing scenery. Surf-pounded sea cliffs and soft golden strands combine with emerald-green farmland and cloud-torn mountain peaks like Mount Brandon.
Coomeenoole Beach has dramatically strong currents, making it unsuitable for swimmers but very suitable for an avid landscape photographer! With other locations such as Dunqin Pier and Clogher storm beach all within a couple of miles, a few days spent in Dingle would not be wasted.
4. The Mourne Mountains
The magical kingdom of Mourne is the highlight of one of the most varied counties in Ireland; County Down. The granite mountains which sweep down to the sea are compact and photographer friendly.
Some of the other locations I've listed in this article, like Donegal and Kerry, would appear in most of the 'top 5' scenic areas of Ireland guides, but I doubt the Mournes would regularly appear.

 However, it is somewhere I am particularly passionate about, having hiked here since my late teens. It's my first choice as a photography location when I have a bit of spare time.
Peaks such as Slieve Bearnagh, Slieve Binnian, Doan and Slievenaglogh have hugely dramatic views belying their relatively small stature, with interesting summits scattered around massive granite torrs. To explore the Mournes, base yourself in the beach-side town of Newcastle or in the villages of Annalong or Rostrevor.
For much of this day, I didn't believe I would get any images at all. Thankfully the clouds lifted just enough to let the orange hues of a sunset through onto the black and white etchings of Slievelamagan and Ben Crom.
Further Reading: Essential Equipment for Photography in the Snow
5. Connemara
Dubbed a place of "savage beauty" by Oscar Wilde, the striking region of Connemara has been a landmark destination for anyone looking to experience authentic Ireland. The often desolate valleys of Delphi and Inagh provide a refuge for traditional pubs, Connemara ponies and Gaeltacht villages.
There are a number of stunning mountain ranges in Connemara for keen hikers such as the Twelve Bens (with the easily walked Diamond Hill) and the Maamturks (which require a bit more effort).
Away from the mountains and beaches is a landscape of bogs and lakes, such as Derryclare Lough seen here on a calm morning with the beautiful Pine Island reflecting in the pure Connemara waters.
Whilst there are many other popular areas for landscape photography in Ireland and Northern Ireland, I wanted to share a few lesser known gems with you. I hope you've enjoyed reading this as much as I've enjoyed writing it. It's put me in the mood for some more exploring!