8 Best Nature Photography Podcasts
Whether you are on a lonely drive for a remote photo shoot, commuting to and from work, or want a purposeful way to fill time, podcasts are the perfect portable companion. In this sometimes lonely year we have had, thanks to lockdowns and travel restrictions across the world, podcasts have become one of my favourite things to listen to.
They are easily accessible and a welcome addition to cosy winter 'stay at home' evenings. Many of them include epic stories and are the perfect escape. They also offer an array of valuable information for free, making them an excellent tool for learning and helping you to improve your nature photography.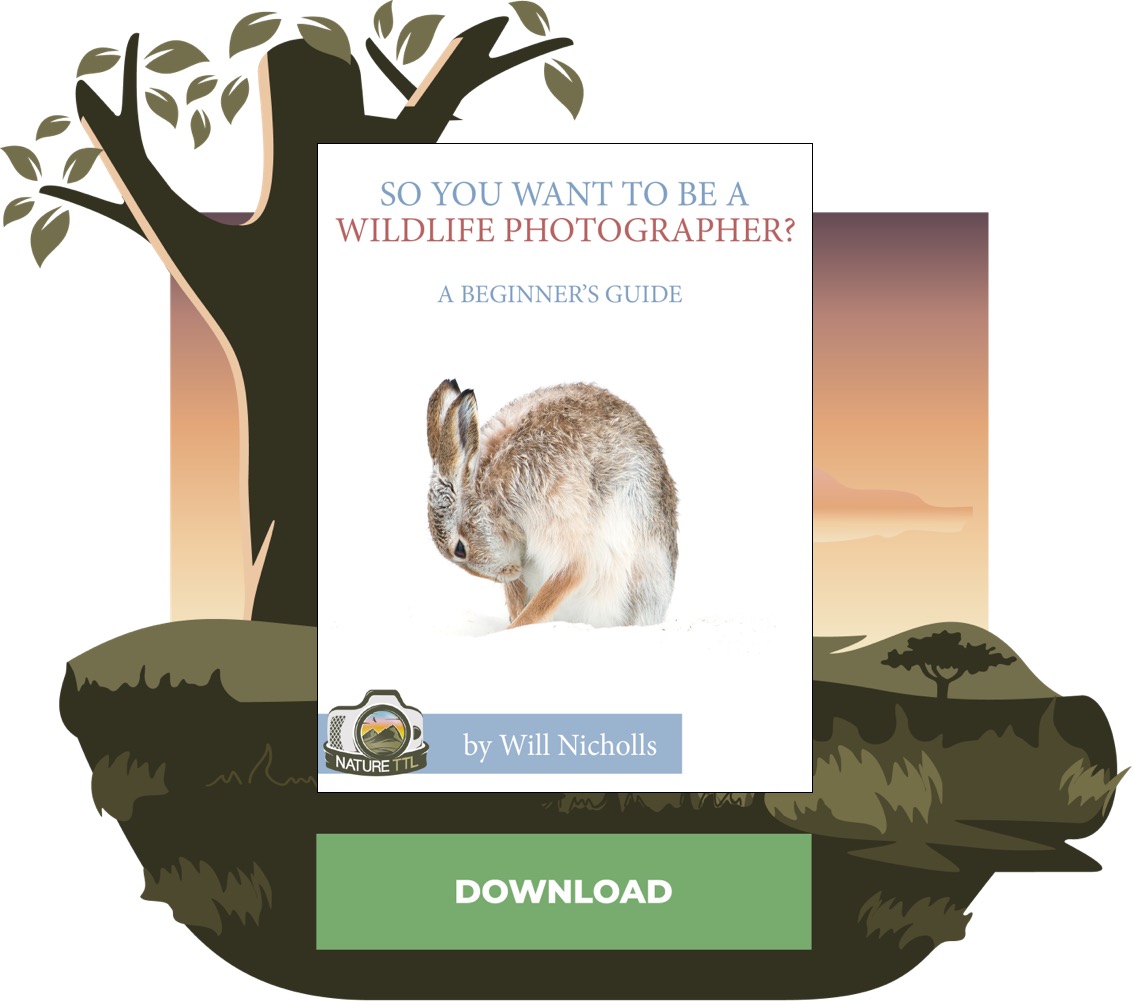 I was surprised at how many wonderful nature photography podcasts are out there, and am delighted to share them with you in this podcast round-up.
I've included my favourites, episode recommendations, and a few other notable mentions at the end if you want to indulge in even more podcast goodness!
So, in no particular order…
I first discovered Matthew's podcast when I was invited to be a guest back in 2018. Since then, he has interviewed an amazing collection of people. The thing I love about his podcast is that it gives you an insight into the lives of a wide range of creative professionals, from photographers and presenters to designers, editors, and conservationists.
The interviews vary in length, sometimes spanning over two episodes, which means you gain a deeper insight into the work of the interviewees. Something I admire about this podcast is that it gives emerging talent a platform alongside established professionals.
You can discover the episodes from a well-designed page on Matthew's website, where he also includes useful links to learn more about his speakers' work.
Recommended listening:
This weekly podcast hosted by Jack Perks, a UK-based wildlife camera operator and fellow Marine and Natural History Photography graduate (Falmouth University, UK). It provides an inside view to the professional work of nature photographers and other conservation professionals. It has a laid-back and friendly style and doesn't take itself too seriously.
On top of interviews he includes a Nature Reserve of the Week feature, where he suggests great places for wildlife photography in the United Kingdom and what species are there.
This is a wonderful addition to an already enjoyable series and very useful for listeners looking for inspiration for their next adventure. Jack also provides a platform for new talent.
Recommended listening:
This podcast is hosted by Lyall and Joy, a professional couple hoping to contribute positive change in the world by sharing inspiring stories of incredible people working hard to solve the world's trickiest environmental challenges.
This is a mission-driven podcast focused on actual solutions to the world's problems that aims to uplift and inspire listeners. Tune-in to gain advice and wisdom from a diverse group of guests.
While this one is not solely focused on photography, it is a fantastic international podcast featuring guests from all over the world and in a variety of nature-related careers. The website is very user friendly and also home to a wonderful sustainability blog.
Recommended listening:
Hosted by wildlife conservation photographer Jaymi Heimbuch, this podcast goes beyond the traditional interview format and focuses more on business and marketing specifically for conservation photographers and filmmakers.
Listening to Jaymi is like having your own mentor to support you in your business efforts. If you are moving towards a career in wildlife photography and want your images to generate positive impact for nature, this is a great place to learn. She also includes a digitally transcribed version of most episodes on her website, increasingly accessibility.
Learn how to make money from your photos: Breaking Into Business
Recommended listening:
Launched in 2016, 'The Togcast' is a bi-monthly podcast focused primarily on outdoor and landscape photography, but also venturing into a range of other genres such as documentary, travel and adventure.
It's hosted by Sam Gregory and Paul Sanders: two UK-based photographers. They have produced over 75 episodes, including insightful interviews and useful advice.
Whether you're an amateur or professional photographer, this is a wonderful podcast to listen to. It has a relaxed and informal style, and episodes are rich with valuable information from conversations with inspiring professionals.
Recommended listening:
Hosted by photographer Gerry van der Walt, the Wildlife Photography Podcast includes discussions, interviews, and Q&As about various aspects of wildlife photography.
There are over 300 episodes with varying lengths – some as short as 9 minutes and others over an hour. This podcast is particularly relevant for those interested in African wildlife and travel.
Gerry is very enthusiastic and passionate about wildlife, making his podcast an engaging one to listen to. If you are listening around kids, be aware that there is some fruitful language!
Recommended listening:
Many nature photographers also have an interest in producing their own natural history films, and if you are transitioning from photography to wildlife filmmaking then this podcast – hosted by Jake Willers – is an excellent place to start.
He interviews wildlife film professionals to hear their career stories, share advice, and inspire listeners to achieve their own wildlife filmmaking goals.
Recommended listening:
This podcast is hosted by an international collaborative of wildlife photographers and filmmakers who are thrilled to share outdoor adventures and tips of the trade.
Follow along as you are immersed in entertaining stories from the wilderness, career journeys, and beautiful locations.
I love the variety of content. Whether you are looking for a how-to, tips on social media, gear advice or informative guest interviews, it has it all!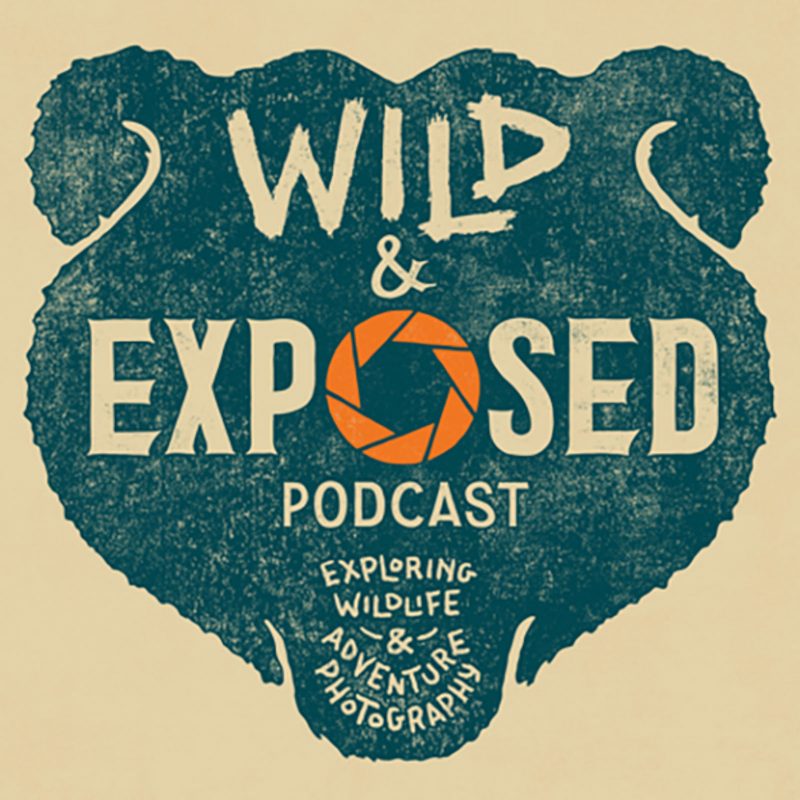 Recommended listening:
Other notable mentions
Do you have any favourite podcasts that we've missed? Let us know in the comments!