12 Best Christmas Gifts for Photographers in 2023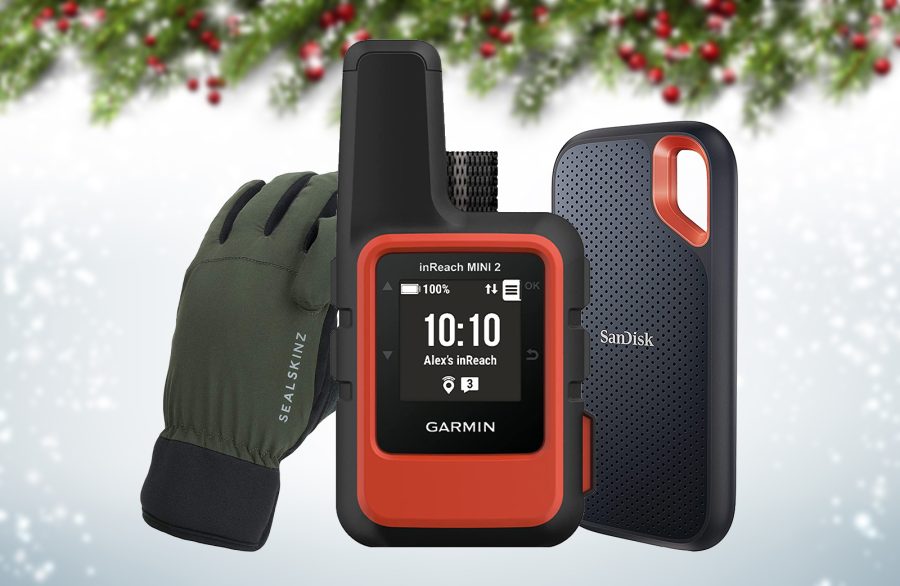 With the holidays fast approaching, we've put together a list of the best Christmas gifts for photographers this year. Finding the perfect gift can be difficult, especially for those that are very picky about their cameras and accessories. This list will help you choose a gift that any nature photographer will love.
Let's take a look – in no particular order!

1. JOBY GorillaPod
JOBY has been producing its famous GorillaPod for a long time, yet they are still incredibly popular – and for good reason!
These small, flexible tripods are adaptable to almost any situation where you need to fix a camera, phone, or flashgun into position.
They are suitable for a payload of up to 1KG, although the pro version will take up to 3KG.
2. Camera lens travel mug
A lot cheaper than the real thing, this camera lens is actually a travel mug! Perfect for a quick cup of coffee whilst working in the field.
3. Luminar editing software
Every photographer needs a good editing program. And the Luminar series is the perfect gift option as it has no subscription price. For a one-off payment, the software is yours to keep forever.
The Luminar series is AI-powered, and makes photo-editing an absolute breeze.
All photographers should have a photo-editing program. If you don't, then you're missing out! Photos always need adjustments, especially when they are photographed in a raw format.
In fact, the format is designed to be adjusted and edited. So a great place to start is with Luminar.
4. Sensor-cleaning kit
Save money on expensive camera cleaning services, and do it at home instead! This sensor cleaning kit gives you what you need to have a camera's sensor sparkling again.
5. SanDisk Portable SSD drives
Fast becoming the most popular choice of solid-state drive, the SanDisk Extreme SSD is something that all photographers will need.
They're small, fast, and have no moving parts. That's why solid-state drives are so good because they are unlikely to be damaged being moved, dropped, and carried around.
Plus, you can store all of your images on them and keep them away from the main computer hard drive. When you plug it in, because it's an SSD there is no loss in speed.
6. A wildlife photography course
If you know a photographer that is keen on improving their wildlife photos, then we recommend The Ultimate Wildlife Photography Course.
This in-depth course looks at all aspects of wildlife photography over 8 modules, and is taught by a professional, award-winning wildlife photographer.
To gift it, just use the details of your chosen photographer at the checkout! Or, use your own and give them the login information when its time to "unwrap" the gift.
7. SealSkinz Photography Gloves
I have a pair of these SealSkinz photography gloves myself, and I can't recommend them enough! They're very durable, and have a retractable finger on each hand to allow finer control of camera wheels and buttons.
Waterproof, windproof, and constructed of three layers means that they are incredibly warm and suitable in very cold conditions.
This is an ideal gift for photographers this Christmas, and will definitely be a popular one.
8. Waterproof camera cover
Ideal for photographers that like to get out in all elements, this Peak Design rain cover is good for any DSLR or mirrorless camera user.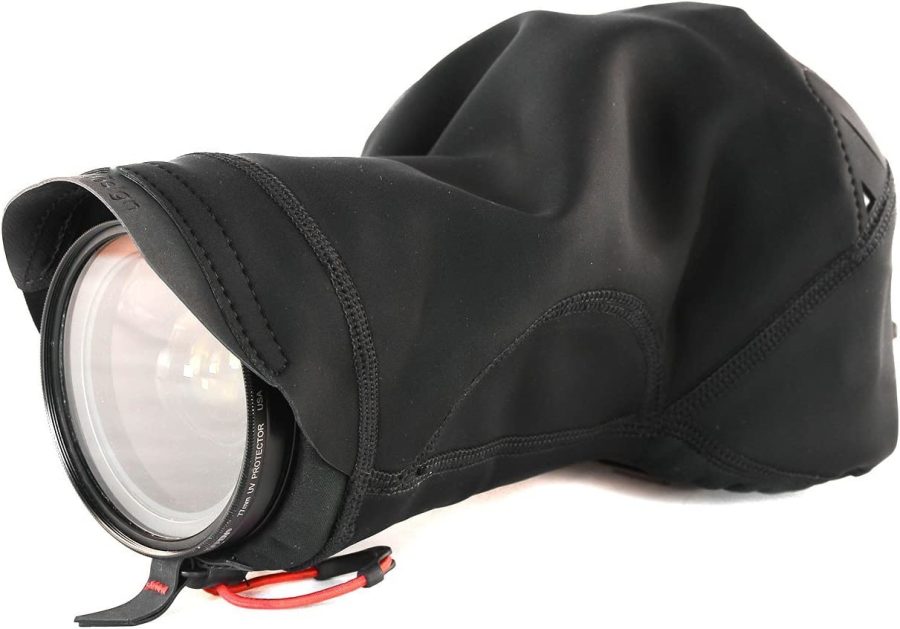 It allows you to keep shooting during the rain, and capture dramatic images in all weather.
9. Power Bank for charging
This is the perfect gift for photographers working in the field for long hours, and especially useful for emergency situations.
The INIU power bank is a high-quality, large power bank that is capable of charging mobile phones and some mirrorless cameras.
It's a good idea to have a power bank from a reputable brand like INIU, as you know that it is going to last and provide ample charge when you need it most.
10. InReach Garmin – Emergency SOS and satellite communication
This could be a lifesaver, literally. The Garmin inReach is a device hooked up to satellites world wide, keeping you within reach in almost every place on Earth.
Are you in the middle of the Amazon rainforest? No problem, point this at the sky and you can communicate with home – or call for emergency evacuation.
Not everyone is heading to the Amazon, but this is a must-have for anyone heading even slightly off the grid. If you don't have phone signal, and your car breaks down, then things can go south very quickly. The Garmin inReach is the answer to this problem.
To have this operational, there is a monthly fee. But this can be paused and resumed for when you need the coverage. In return, you're able to send texts home – and receive replies – as well as have the peace of mind that you are covered by Garmin's emergency response.
The device will track you, and can be used as a traditional GPS too. But crucially, if you press that SOS button you'll find help coming as fast as possible – wherever you are, including some of the most remote places on Earth.
The Garmin inReach comes in both a Mini version (this is what I have, and it hooks up to a great smartphone app to achieve full, easy functionality) as well as a larger version that can display maps on the device itself.
11. A camera slider
If you know someone that likes to take video footage, then a compact camera slider like this can help them to unleash their creativity.
The use of a camera slider introduces dynamic movement into video footage and is a great way to create professional, cinematic work.
You really can't go wrong with something like this. A must-have for all keen videographers.
12. Silicone camera lens covers
Keep things extra safe in tough conditions with a silicone camera lens cover.
A universal fit, these covers are ideal for working in mud, rain, sand, and other tough environments where it's important to keep your lens glass safe.
They're cheap, easy to use, and can save you from some expensive repair bills.
In conclusion
These are some of the best gifts for photographers this year, and will be appreciated by any keen photographer.
Hopefully this list has been useful, and given you some inspiration for gift-giving this season.