An Interview with Connor Stefanison
Connor Stefanison is a true rising star in the world of nature photography. He has won the Rising Star Portfolio Award in the Wildlife Photographer of the Year competition not once, but twice! Connor lives in British Colombia, Canada and first picked up a camera in 2008 when he was 17. Since then, Connor has gone from strength to strength and picked up numerous accolades for his work.
We are pleased to be able to share his thoughts and photos in this interview.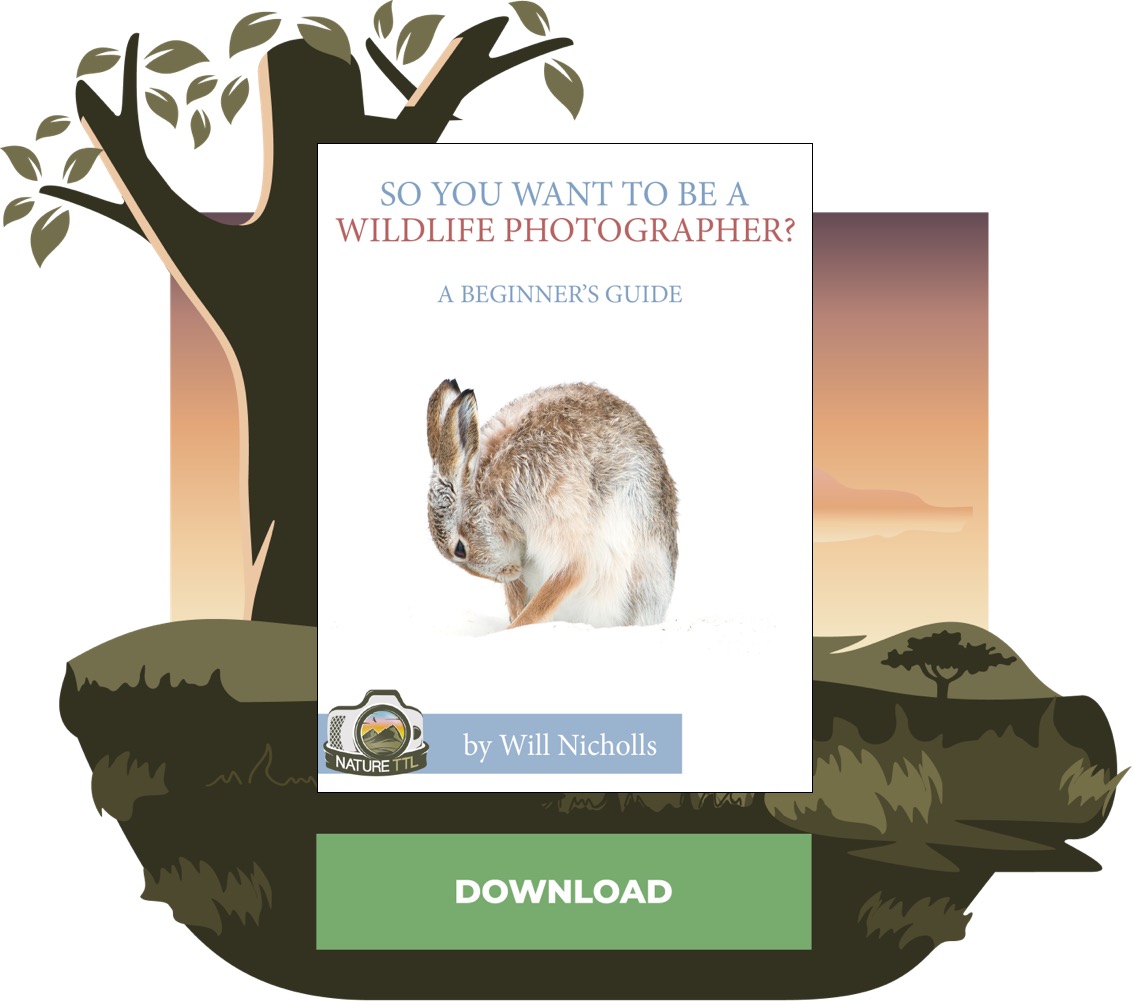 What first got you interested in photography, and how long have you been doing it for?
My interest in photography first came from mountain biking. I used to mountain bike every day, and my friends and I would always take photos of each other riding. Soon after, I joined a camera club with my friend Jess Findlay and his dad Randy. The club had many nature photographers and I quickly switched to nature photography. Before this I spent much of my time in the outdoors, so I already knew of so many great places to photograph wildlife and landscapes. I've now been shooting since 2008.
Why did you choose wildlife and nature photography as a genre to specialise in?
I grew up in a very outdoor oriented family, and was constantly exposed to wildlife and natural areas. The outdoors is where I enjoy being most and what I enjoy photographing most. I didn't necessarily choose to specialize in nature photography, it just happened naturally.
Congratulations on your recent success in Wildlife Photographer of the Year as the two-time winner of the Rising Star Portfolio category. What do you look for in an award-winning shot when choosing your entries?
Thanks a lot! It's never easy choosing which photos to enter, although it becomes easier each year as experience grows. I always just pool together my best images, and make sure each one is different. Ideally, each photo is somewhat unique and has a large impact on the viewer. I really try to show moments that people haven't seen photographed before.
What is your favourite photo you've taken or moment you've experienced, and what made it so special?
One of my favourite photos is this one of a Mountain Goat herd resting and grazing at night. I envisioned an image like this before setting out, but had no idea if it would be possible. The toughest part of making this image was composing it. There was no moonlight and I wasn't using my headlamp to compose, so I had to take test shots to see what I was framing. I spent a few nights attempting this shot, and this one ended up being one of the early photos. I only had a couple chances for this scene since the goat didn't stay bedded down for long, plus a lot can go wrong during a 25 second exposure. I like the peaceful feeling and atmosphere of this photo. Spending time with the goats at night was one of the more memorable experiences I've ever had. I hope to get back to this area of British Columbia soon!
What do you try to get across in your photos and what makes them unique?
I've captured some unique moments, but I wouldn't say that the images as a whole are unique. As a young photographer, I find that my style is still developing. At the moment, I like to shoot images of animals in their environment. To do this, I typically use wide-angle lenses. These lenses allow me to achieve a large depth of field, and show many different elements in a scene. I think these types of images are very important because they often tell a larger story than a close-up of that subject.
Where is your favourite place in the world to be, photographically speaking?
At the moment, I'm most eager to get back to the mountain where I made most of my Mountain Goat photographs in southeast British Columbia. Otherwise, I probably most enjoy photographing in the central interior of British Columbia for Common Loons and other wildlife.
What do you think are the most challenging aspects to photographing wildlife?
The biggest challenge is definitely not being able to speak to the animals to have them cooperate. Other than that, locating and accessing wildlife is often a major task. Many animals obviously have no interest in associating with humans, making it a real challenge to get in front of them with a camera. Many species are also most active very early in the morning or late in the day, resulting in long field hours and minimal sleep for us photographers.
What are the key pieces of kit you like to carry with you whilst out on photographic trips?
I often try to bring two camera bodies. I use a Canon 1D Mark IV and 5D Mark II, although my favourite camera that I have is the Fujifilm X100T. The fuji goes almost everywhere with me. I'll generally pack a 16-35mm, 500mm, and my new favourite lens, the Canon 100-400mm version II. I usually have a flash packed in the bag too.
There are also various accessories that I almost always take with me. These include things like: chest waders, the Cotton Carrier camera vest, Thermarest Z-Seat, Giottos Rocket Air Blower, Sawyer Mini Water Filter, thin running gloves, headlamp, RavPower power pack, laptop, a Buff, and a Vello wireless remote.
What do you think the future holds for your photography?
I hope to photograph more stories rather than just single images. I also hope to improve my skills at photographing people.
You can see more of Connor's work on his website.