Category Winner
'Sunset Ray' by Andy Schmid, Switzerland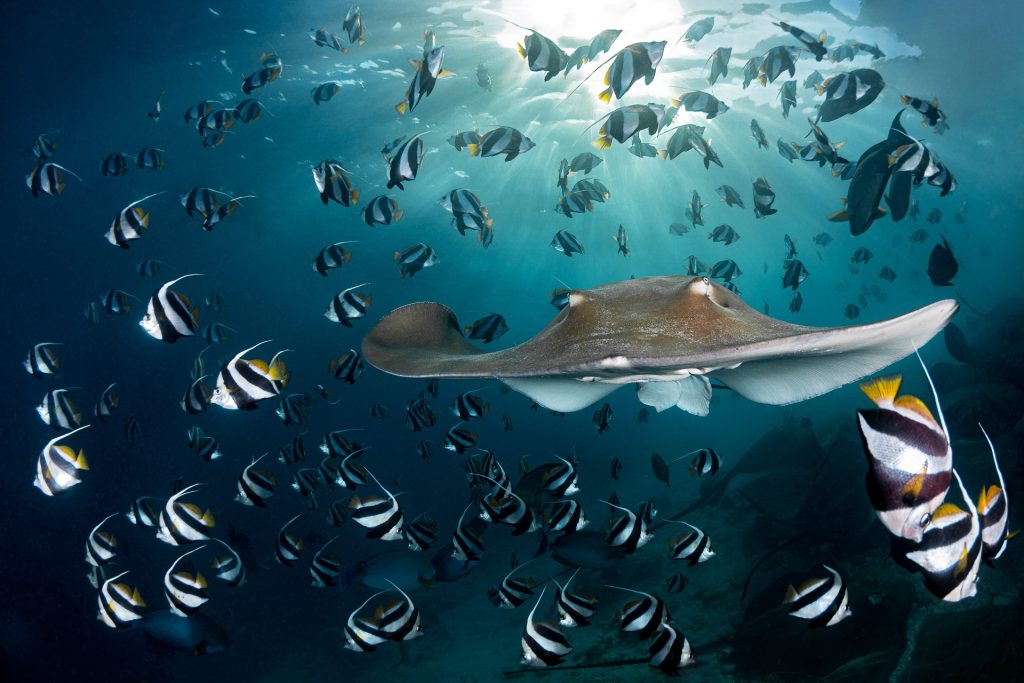 A Pink Whipray splitting a school of Bannerfishes, shot against the setting sun on a late afternoon at the famous dive site "Tuna Factory" that is located close to Malé, the capital of the Maldives. Photographed while SCUBA diving.
Runner-up
'Caviar' by Talia Greis, Australia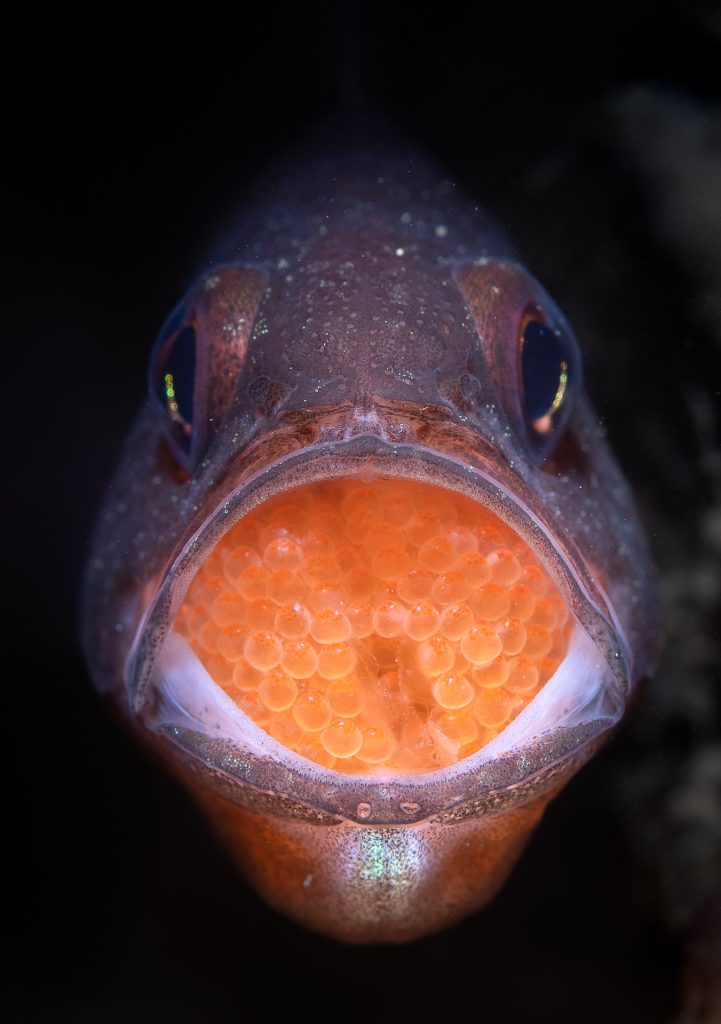 A male Eastern Gobbleguts carrying eggs in its mouth. When the female is ready to make the transfer, the male opens his mouth near her cloaca orifice, as she pushes the eggs out in a cone-like manner. The male uses the tip wedged in his throat to keep them in position, while still allowing himself to feed, and protect the precious eggs. He will continue to hold the eggs for a month before hatching occurs.
Highly Commended
'Shyly' by Yung-sen Wu, Taiwan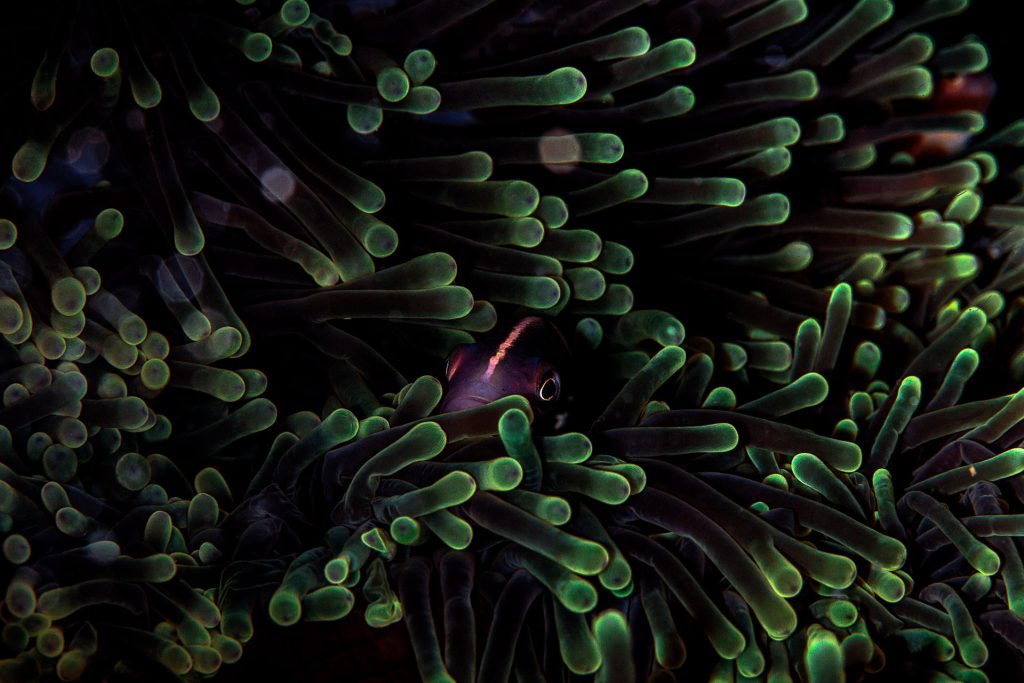 Highly Commended
'Interstellar Steller' by Celia Kujala, USA
Highly Commended
'A Fever of Mobula' by Evan Friedman, USA