2021 Winners: Urban Wildlife
Category Winner
'Winged Family Members' by Kallol Mukherjee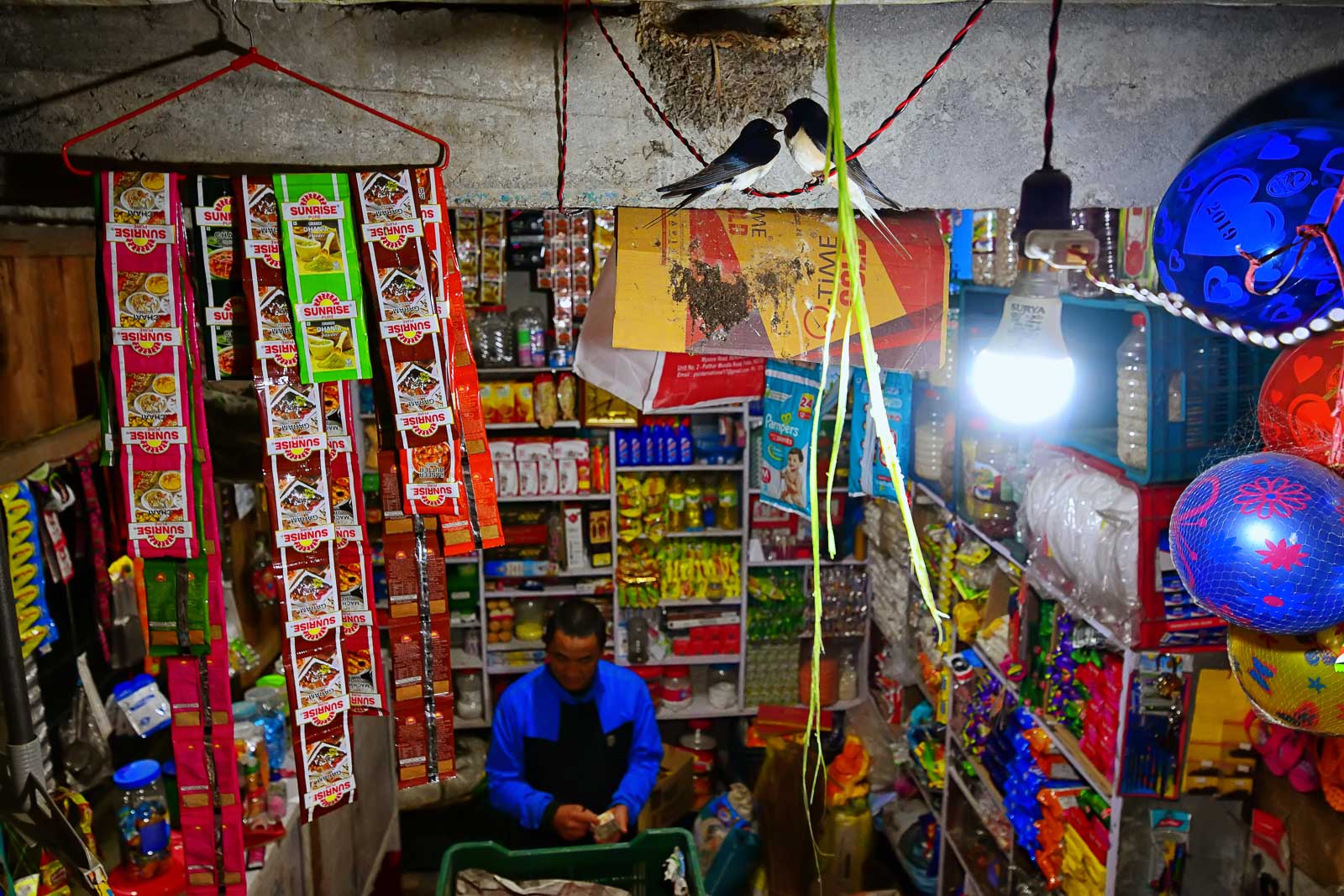 There are many instances of negative human interactions with wildlife. But sometimes there are good things, like with these barn swallows building their nest right inside this shop in the Himalayas – safely away from predators.
Barn swallows are revered as the goddess of wealth and fortune.They are taken as the harbingers of peace and prosperity. So the people gladly accept the faeces and other nuisances made by the birds.
Nikon D850 with Tamron 15-30mm lens. 1/30th, f/5.6, ISO 2,500.
Runner-up
'The Fox of Arabia' by Mohammad Murad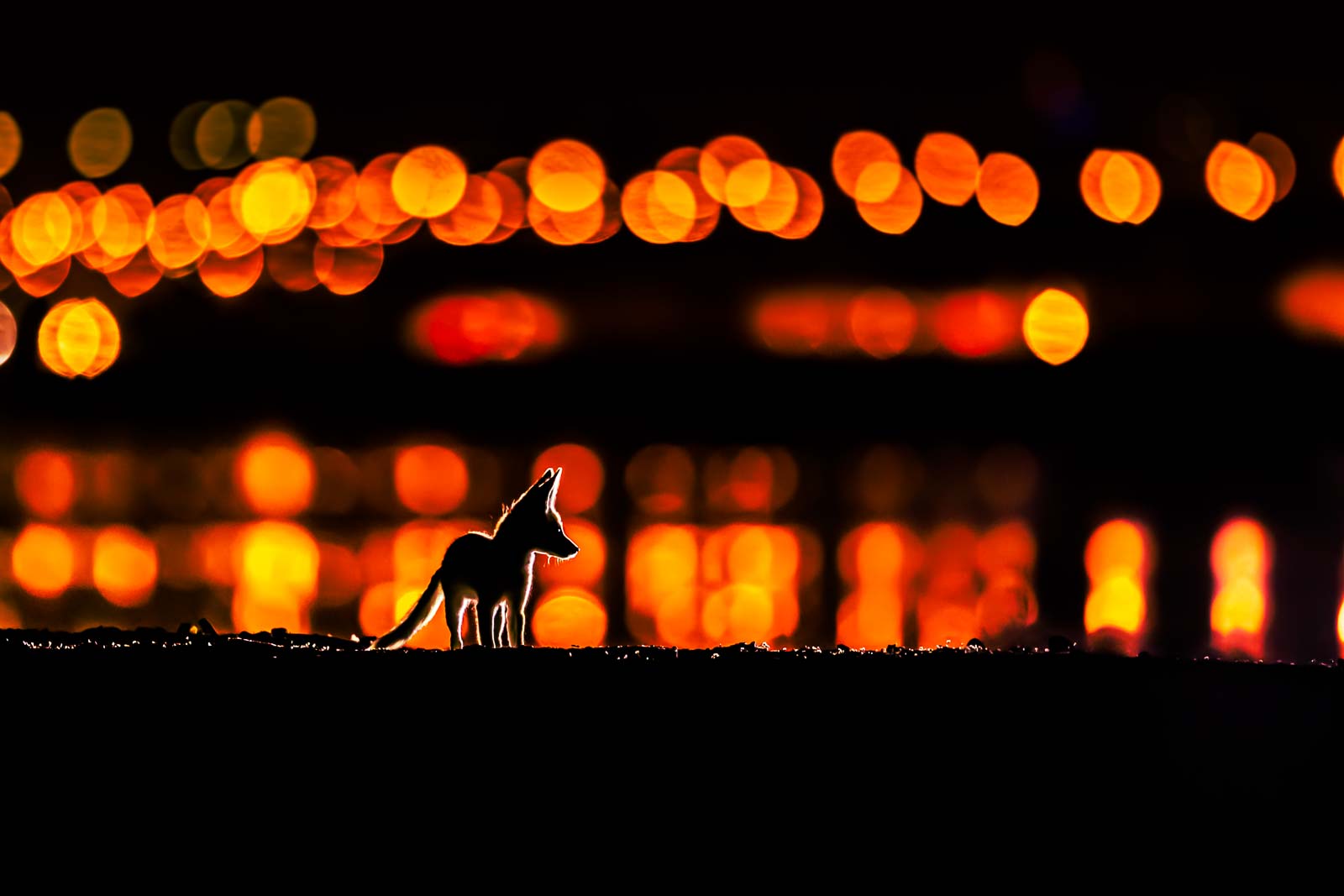 Arabian Red Foxes usually breed in the desert far away from humans. This is a really rare case and one that I monitored for almost three months.
I found two dens near the city of Kuwait, with each den having a family of 5 kittens with their parents. One den was close to the houses next to the shore of Kuwait, which amazed me when I first saw them!
The other den was still next to houses but in an old palm reserve. Finding breeding foxes near the city is something really unusual. Land degradation, habitat loss, human impact, and overhunting in the desert may be why these two families decide to risk it all and breed near the city.
Canon 1DX Mark II with Canon 500mm f/4 lens. 1/25th, f/4, ISO 2,000.
Highly Commended
'The Door' by Jose Luis Ruiz Jimenez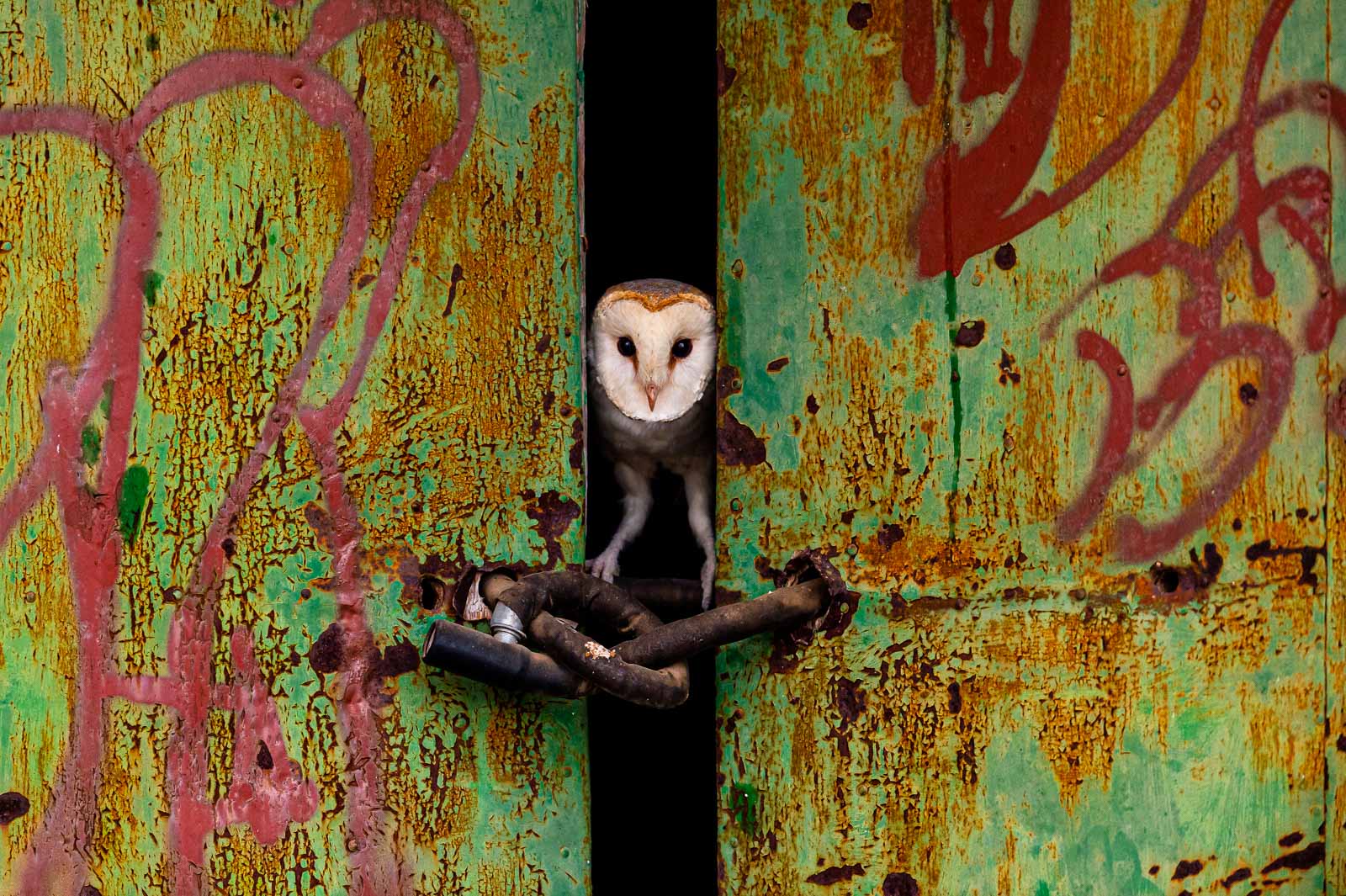 A barn owl peeks out the door of an old abandoned house.
Nikon D4S with Nikon 600mm f/4 lens. 1/100th, f/4, ISO 2,500.
Highly Commended
'Lost in Geometry' by Christian Wappl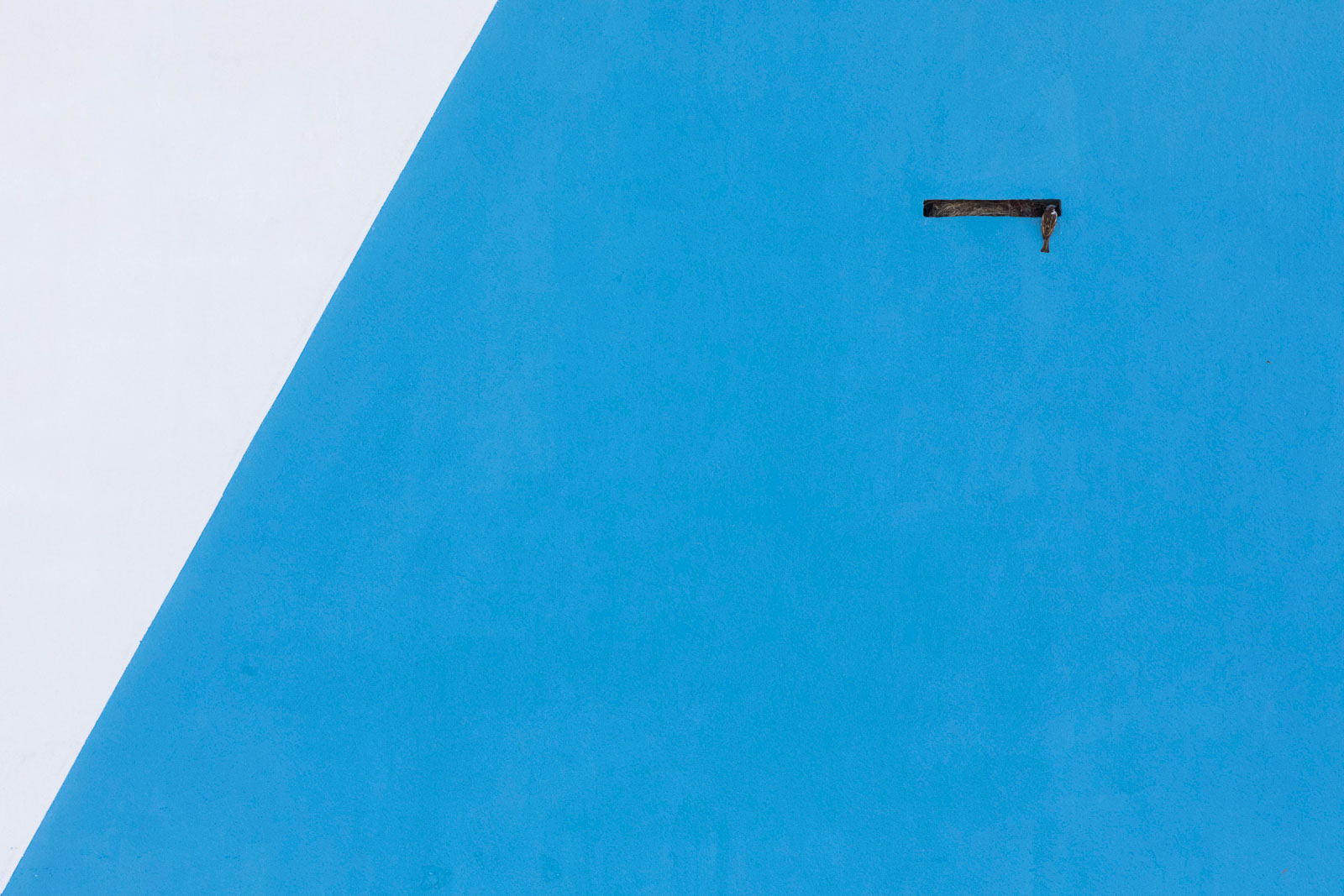 House sparrows (Passer domesticus) were nesting in the vents of a supermarket in Morocco. Most individuals were nesting in uniform white or blue surfaces, but this individual had chosen a vent near the border of the two colours, which I used to my advantage in this shot.
Canon 5D Mark IV with Canon 70-200mm lens & 2x teleconverter. 1/800th, f/10, ISO 1,600.
Highly Commended
'The Race' by Yevhen Samuchenko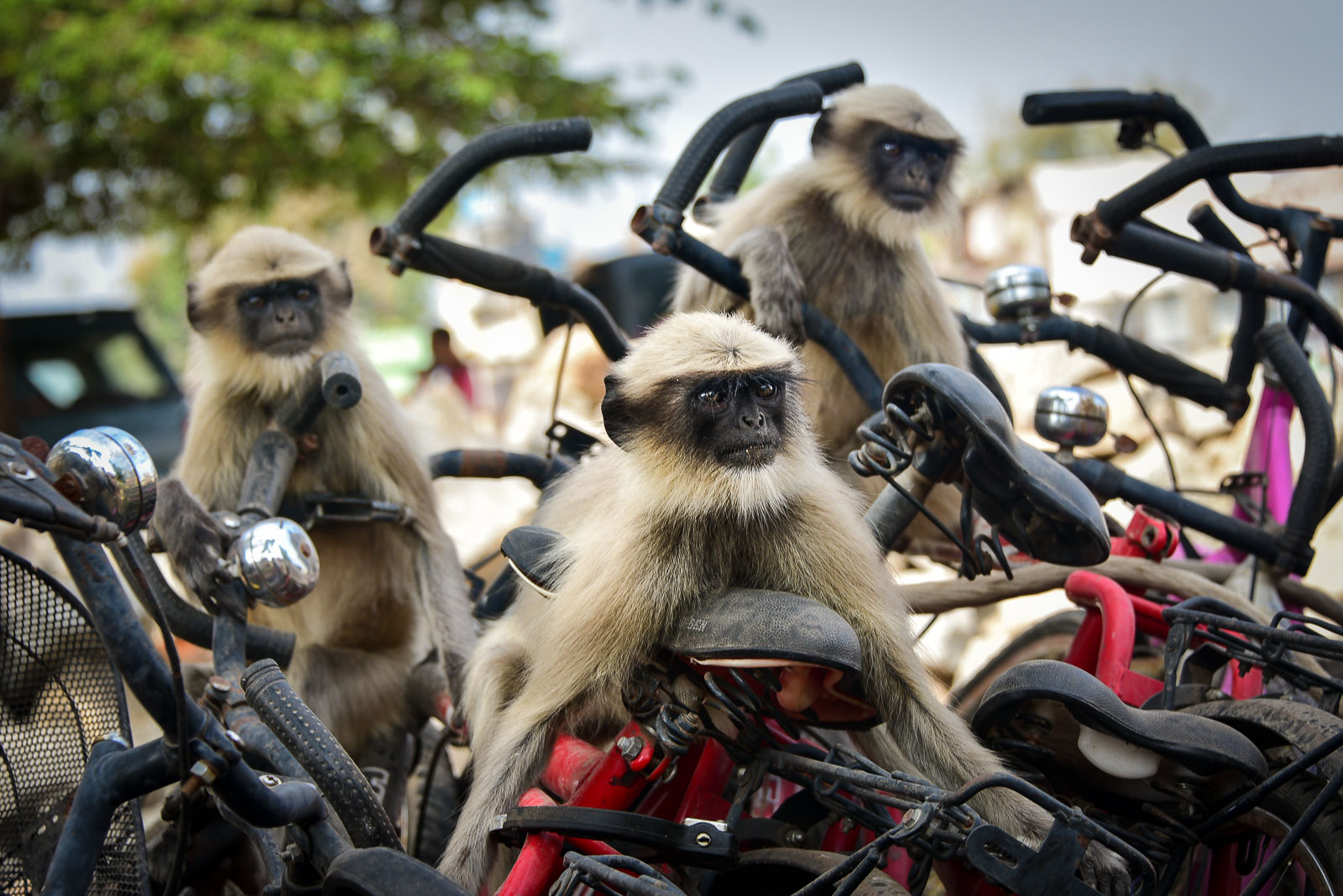 My friends and I walked in the centre of the small town of Hampi in India. There was a bicycle parking area nearby.
Suddenly a group of langurs jumped on these bicycles and began to frolic around. We were afraid to frighten them away, so I started taking pictures from afar. But then we came very close to them and the langurs continued to play with bicycles for the comical shot.
Nikon D750 with Nikon 28-300mm lens. 1/100th, f/5.6, ISO 220.
Highly Commended
'Red Fox' by Tapas Biswas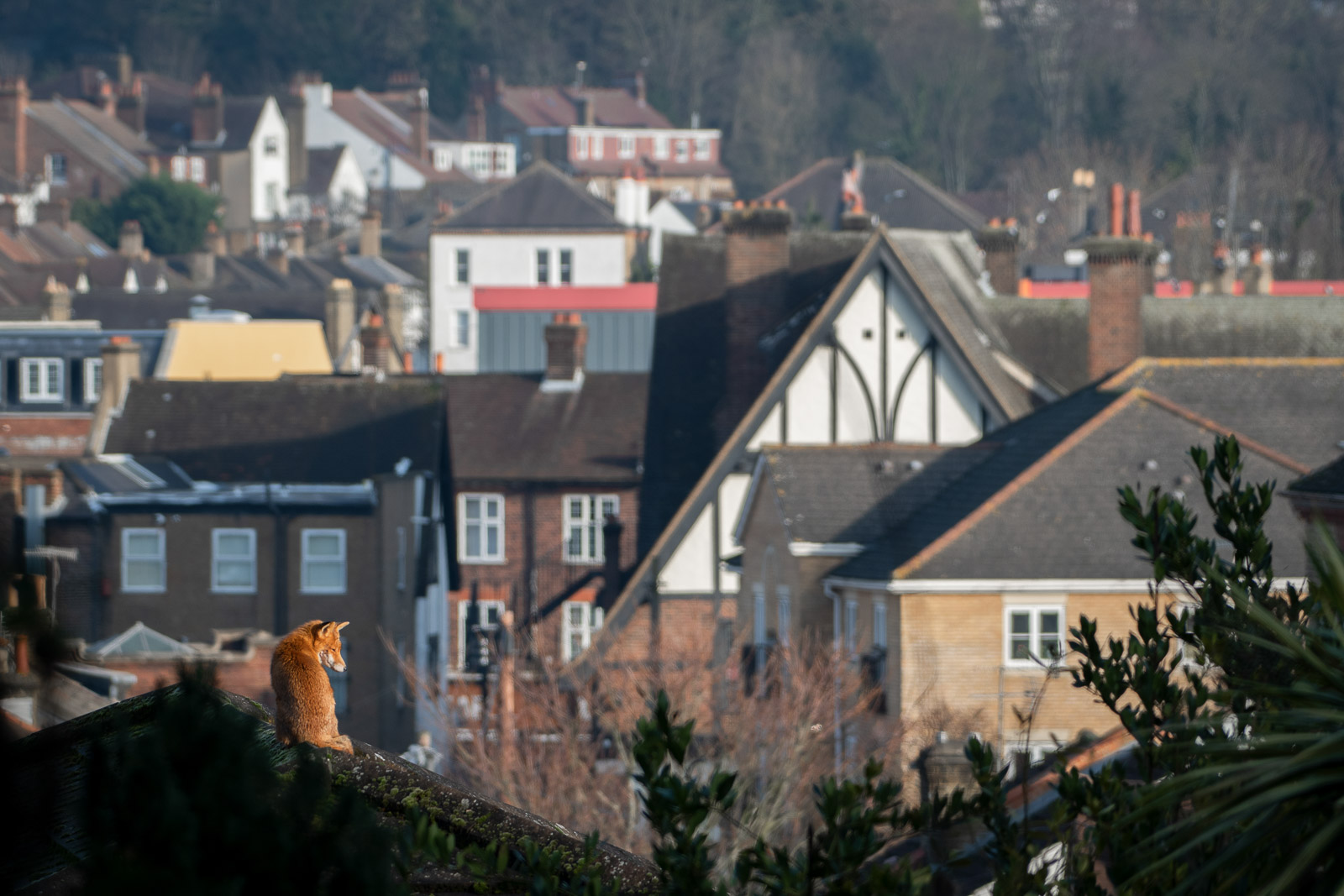 A red fox enjoying the early morning winter sun, overlooking the rooftops in London, UK.
Nikon D500 with Nikon 200-500mm lens. 1/400th, f/5.6, ISO 200.