2021 Winners: Camera Traps
Category Winner
'Silhouetted Wood Mouse' by John Formstone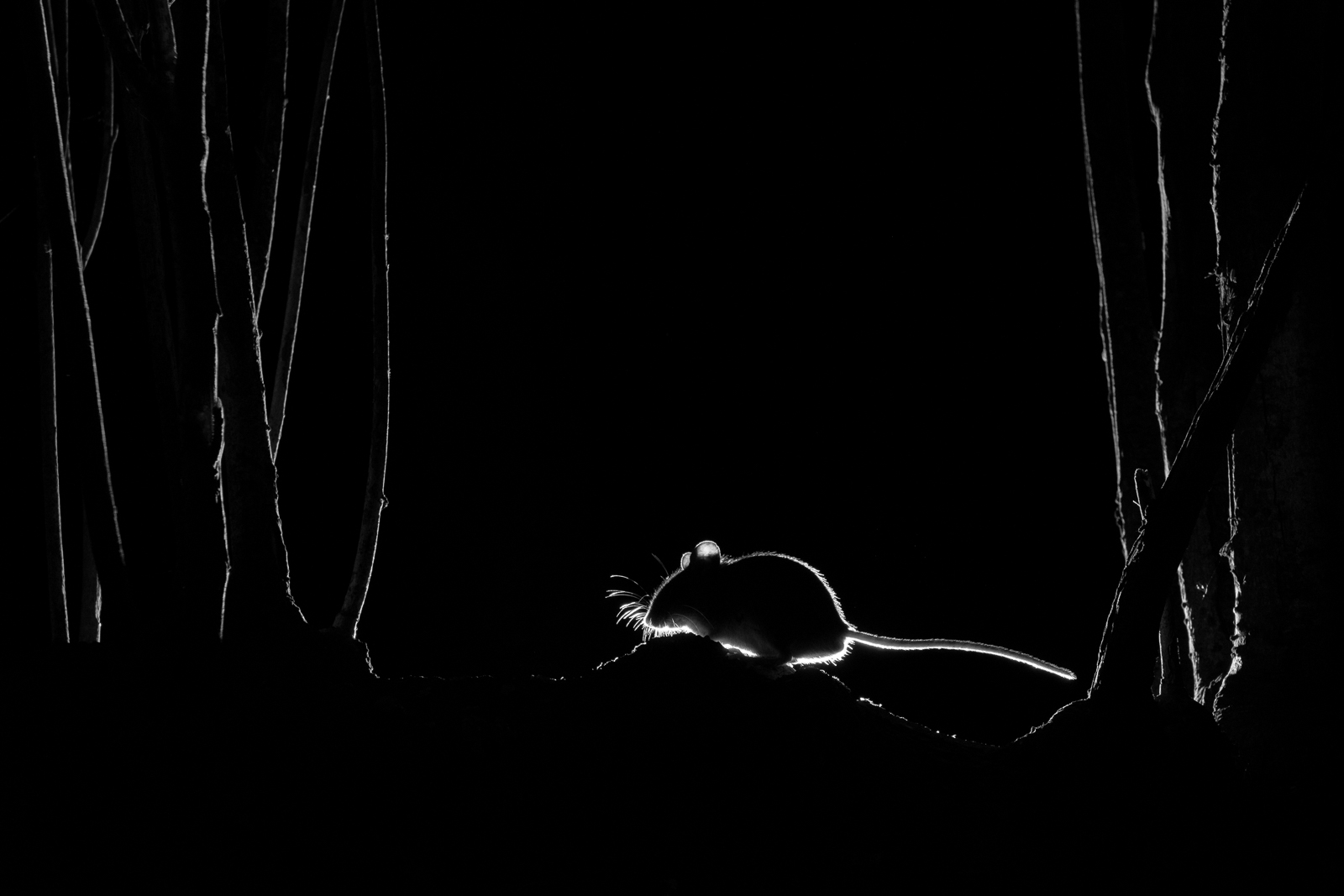 Captured on my DSLR camera trap in a patch of small woodland to the rear of my house. One off-camera flash was positioned to the rear of the subject in an effort to create this silhouette.
Nikon D3300 with 12-24mm lens. 1/250th, f/8, ISO 400.

Runner-up
'Pine Marten in an Abandoned Cottage' by James Roddie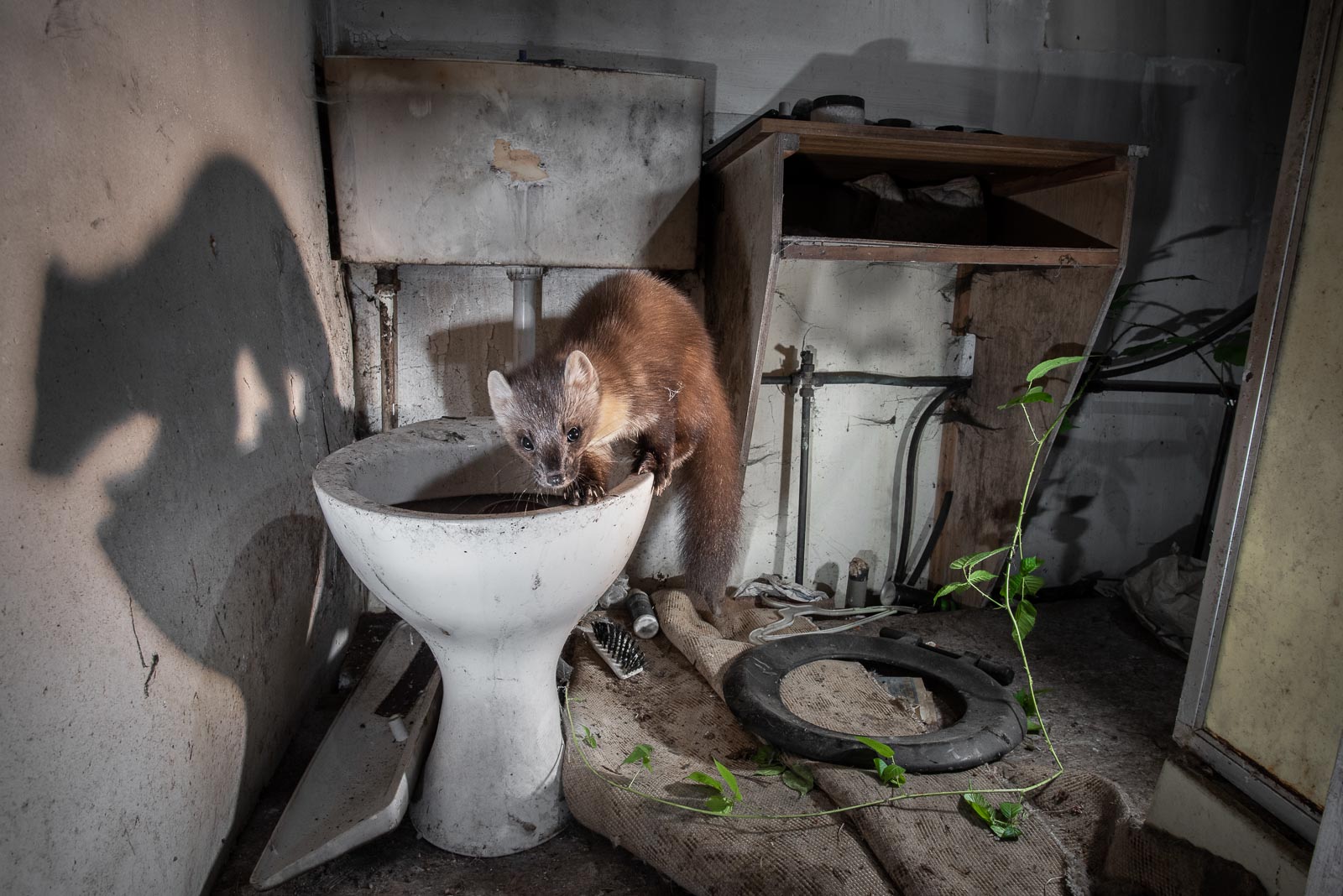 A pine marten inside an abandoned cottage in the Scottish Highlands. I ran a camera-trap in the abandoned house for several months after seeing pine marten scat (droppings) outside the entrance.
Nikon D750 with Nikon 20mm f/1.8 lens. 1/200th, f/11, ISO 1,600.

Highly Commended
'Into the Spotlight' by Dani Clarke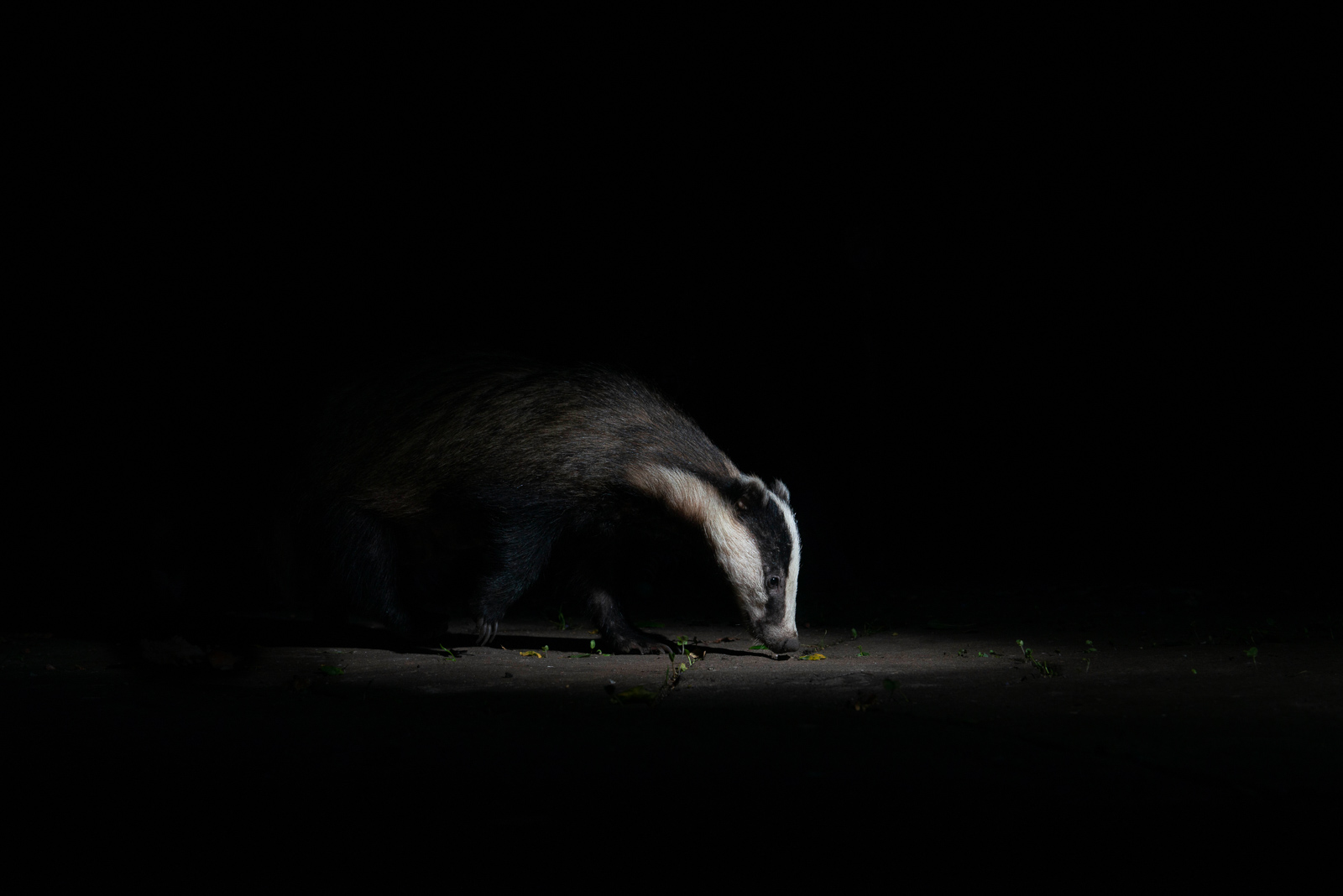 A young badger from the sett in my garden captured on my patio eating peanuts. I used a snoot on the flash to concentrate the light onto the point of focus.
Nikon D800 with Nikon 24-70mm lens. 1/320th, f/8, ISO 400.
Highly Commended
'Starry Night' by Bence Máté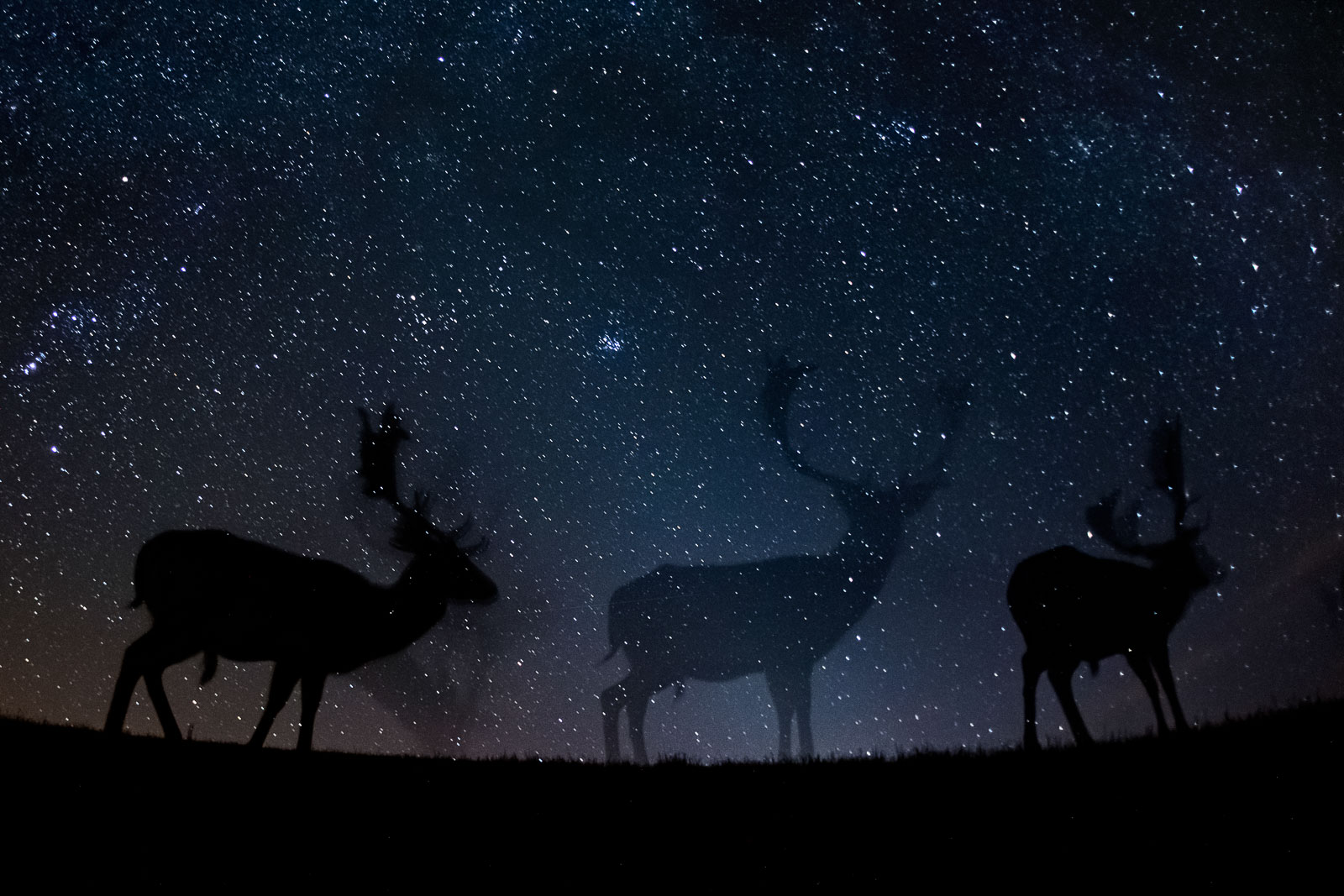 The shadow of fallow deer sketches in front of the starry skies. Within the 45 seconds this image was taken, the movement of the deer covered different parts of the skies, resulting in a ghostly effect. Nikon D800 with 15mm lens. 45 seconds, f/2.8, ISO 1,250.
Highly Commended
'Moonwalker' by Vladimir Cech Jr.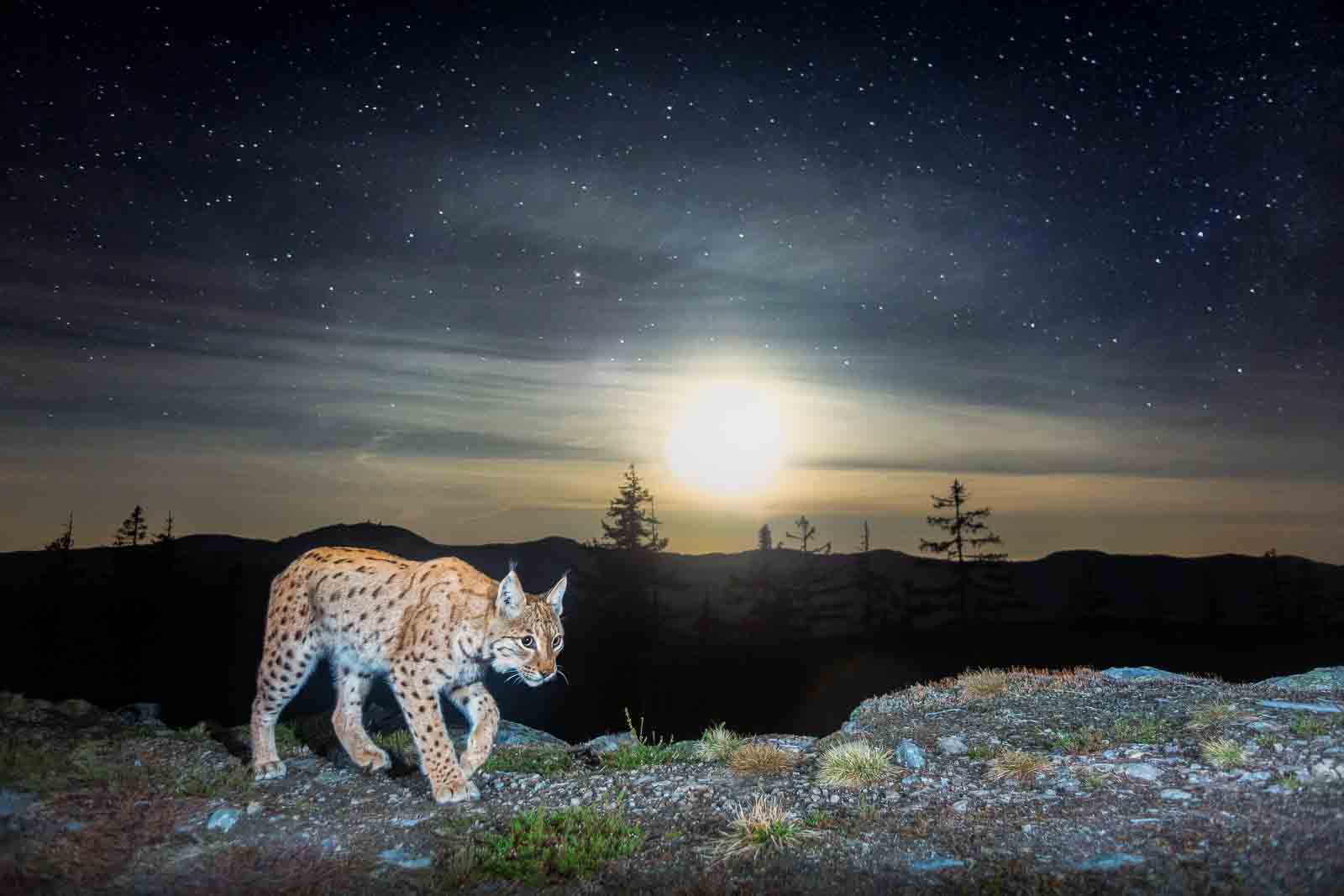 Wild eurasian lynx walking in front of my homemade camera trap with a beautiful starry sky in the background and shining full moon. The long exposure brings out the night sky, whilst the use of flash renders the lynx sharp in the frame.
Canon 5D Mark III with 19-35mm lens. 32 seconds, f/3.5, ISO 3,200.
Highly Commended
'Family Outing' by Thomas Cawdron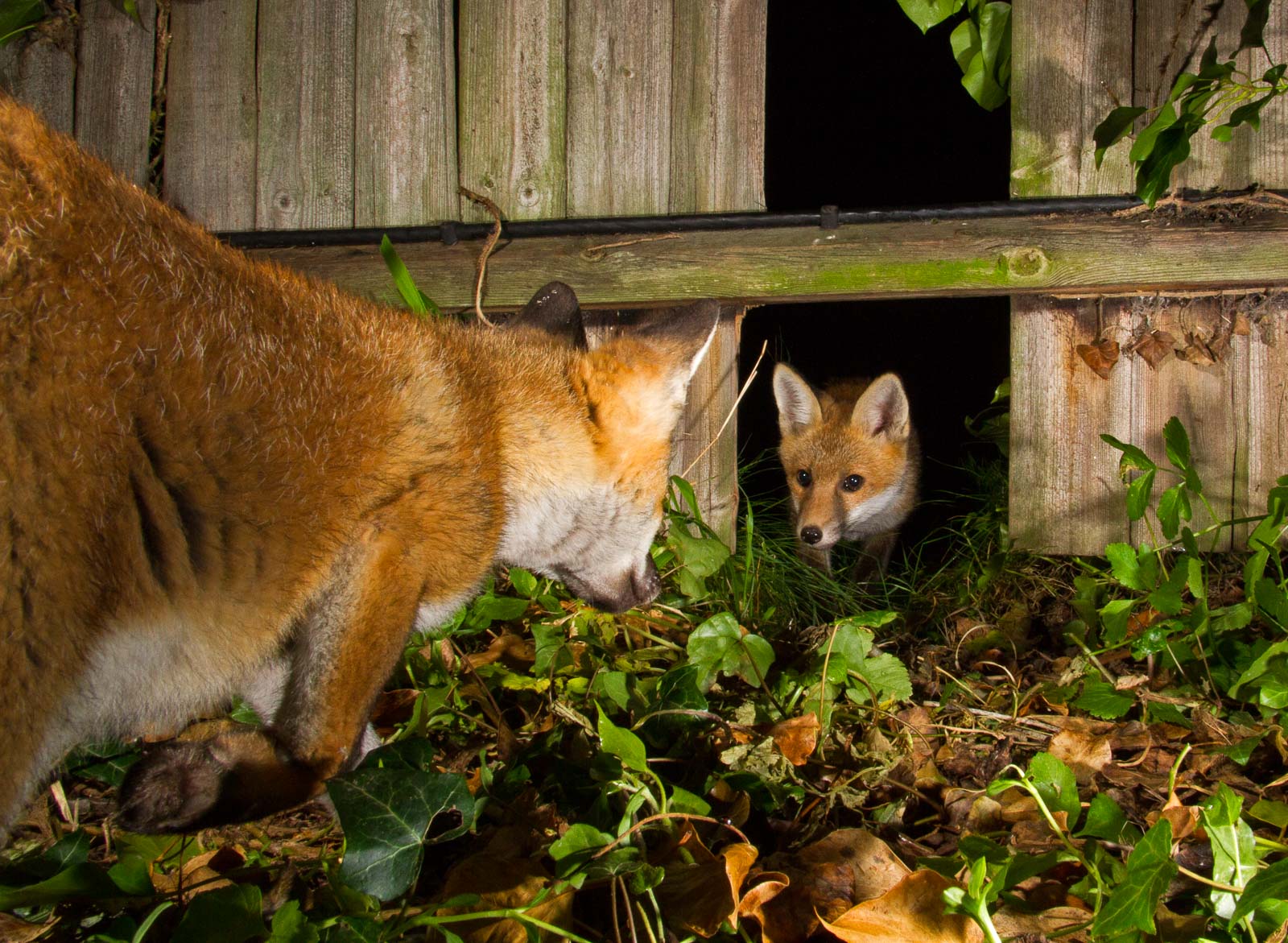 A family of foxes were regularly passing through my garden using a gap in my fence as a passageway. It was the perfect opportunity for me to experiment with my DSLR camera trap to hopefully capture some images. After weeks of trying, I managed to capture this intimate photo of a vixen and her cub.
Canon 7D with Sigma 18-50mm f/2.8 lens. 1/250th, f/20, ISO 800.