Nothing here but this tree by Caitlin Henderson
Highly Commended – Macro category
Image title: Nothing here but this tree
Photographer: Caitlin Henderson
Location: Australia
Equipment used: Canon 7D, Canon 60mm macro lens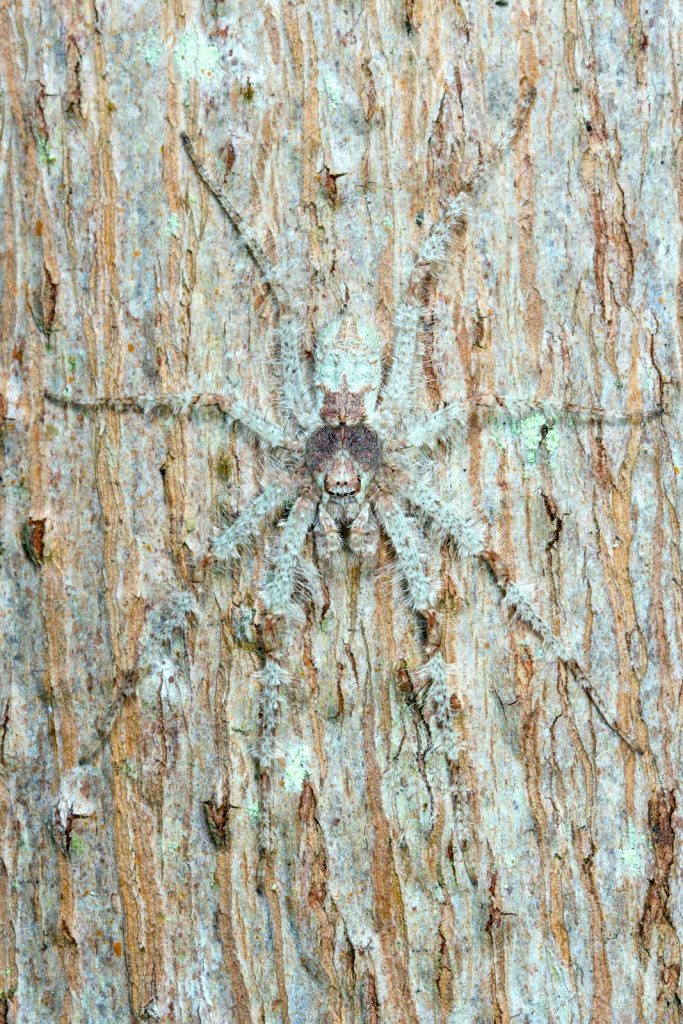 Caption information:
 The Lichen Huntsman (Pandercetes gracilis) is an incredible species of tree-dwelling spider from Australia's tropical north. Its astounding camouflage enables it to blend perfectly with the tree bark and lichens, and is near impossible to spot by day.
At night, I went searching for these spiders with a torch, using their reflective eye-shine to discover their hiding places in plain sight.