Mating red-eyed damselflies by Robert Page
Runner-up – Macro category
Image title: Mating red-eyed damselflies
Photographer: Robert Page
Location: UK
Equipment used: Nikon D7200 and 500mm f/5.6 pf lens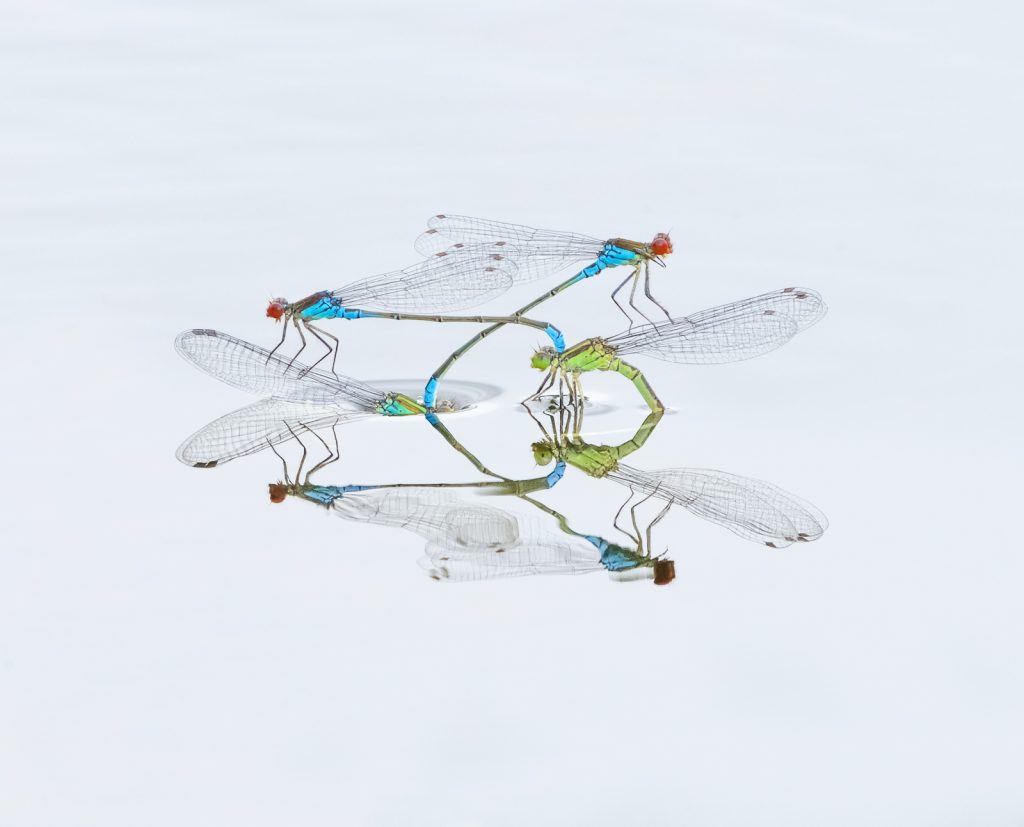 Caption information:
 I have observed and photographed damselflies on the ponds in my local park in London for years. Last summer, during the July heatwave on an especially hot and muggy but overcast day, I went with the intention of trying to capture some shots using exposure compensation as I'd recently begun experimenting more with it.
The damselflies were out in great numbers all over the surface of the water and due to the lack of direct sunlight I was able to shoot with a bit of positive compensation to leave the water white or near white. It then just became a question of looking for the most photogenic pairing and this group stood out due to the symmetry. This breeding behaviour lasted exactly 1 day, as the next day I went back and the activity had already subsided for another year.