Badger Blues by Dave Hudson
Highly Commended – Wildlife category
Image title: Badger Blues
Photographer: Dave Hudson
Location: UK
Equipment used: Nikon D3s with Sigma 120-300 f2.8 Sport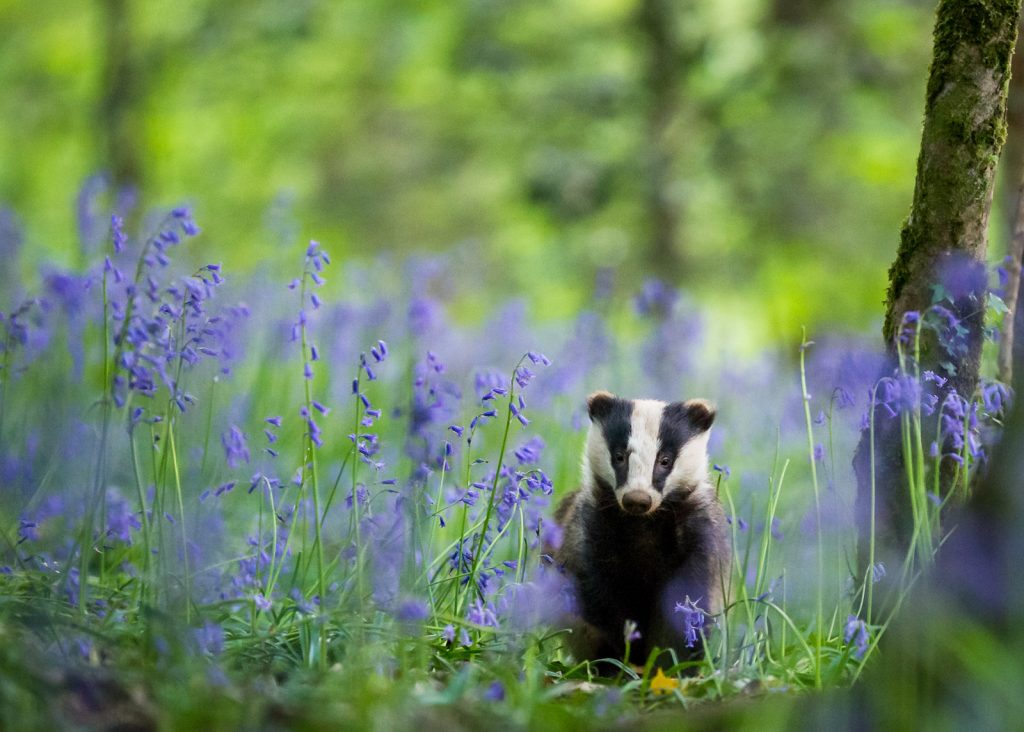 Caption information:
I had been putting in the hours watching a number of setts in the area but decided to focus on this particular one due to the abundance of bluebells. I set myself up close to one of the badger tracks, knowing that I would only have one shot and I would need a lot of luck. After a good couple of hours, I began to hear movement. The light was fading fast and I knew that I would not have long before it would be too dark for any pictures.
An adult badger came towards me first, sniffing the air as they often do and heading towards me. It drifted out of shot and into the bluebells, but much to my delight behind it was a cub. He seemed comfortable enough so I clicked the shutter and got a couple of shots.