Description
Love nature photography? This workshop has everything you need. Join us on a 3-day residential workshop to photograph waterfalls, red deer, and red squirrels.
There are two professional photographers leading this workshop who will be there to advise you and help you to develop your skills, learn to use your camera, and take the best photos you can.
The workshop is sponsored by LEE Filters, meaning there will be a range of high quality filters available during the workshop for you to try and experiment with.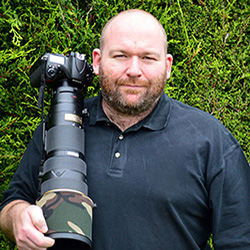 Alan will be conducting the workshop, alongside landscape photographer Nick Watson. Alan is an extremely friendly and knowledgable man, admired by many for his efforts in helping others with their photography.
Nick is a talented and creative landscape photographer, who will focus on the waterfalls part of the session.
Itinerary & Availability
This is a 3 day residential photography workshop – 2 nights of accommodation is included with your booking. You will need your own car to move between locations.
Day 1 – You will visit Studley Royal Deer Park to photograph the herds of semi-wild red deer during the rutting season.
Day 2 – You will visit Aysgarth falls in the Yorkshire Dales for a landscape photography session with Nick.
Day 3 – You will go to a fantastic red squirrel hide in Yorkshire, where you can see multiple individuals at a time. This is the best place in England to see red squirrels, and is always a brilliant experience.
Please note: The group will split into two during days 2 & 3, so you will alternate between the two sessions.
Available sessions are as follows:
October '17: 16th to 18th (3 places left)
November '17: 20th to 22nd (10 places left)
Please make sure to book one of the above sessions only.
Extra Information
Location:
The workshop will be conducted in the Yorkshire Dales. You'll be staying at the Eastfield Lodge guest house in Leyburn, Wensleydale.
Recommended Equipment:
Lenses around 70-300mm or 100-400mm for wildlife
Wide-angle lens for landscapes
Tripod essential for waterfall shoot
Spare batteries and memory cards
Polarising filter (if you have one)
Laptop if you want processing help in the evenings
Wellington boots / hiking boots
Warm clothing
Accessibility:
This workshop is not suitable for wheelchair users or those with very poor mobility due to uneven ground. A moderate level of agility and fitness is required for each location.
Other:
There will be a mixture of twin and double rooms. There will be some same-sex sharing required, with no single room supplement available. Couples will be given priority for the double rooms. Breakfast is included, with WIFI access and free parking available at the accommodation location.
You will need your own car to move between locations. There may be some small parking costs which the workshop fee does not cover.