Workshops
Red Squirrel Photography Workshop
Including tuition from our expert on the day!
£125.00
Come to the Yorkshire Dales for the opportunity to photograph one of Britain's rarest and most elusive mammals: the red squirrel.
Want to give this workshop as a gift? Just put their details in the boxes below. If you'd prefer for them not to get a notification about the booking, make sure to enter your own email.
Need help?
Description
Situated in a woodland in the Yorkshire Dales, this is one of the best places to see red squirrels in the UK. You can expect to see at least 6 different squirrels, with 2 or 3 present at any time.
The aim of the day will be to achieve a variety of red squirrel photos. Everything from static portraits in pleasant settings, to running and jumping action shots.
This workshop is unique as there is also the opportunity to photograph without a hide. You are able to stand in the open and photograph red squirrels nearby! To begin with, some of the session will be spent inside the hide.
This 5 hour workshop is accompanied by a professional photographer who will be on hand to answer any questions and help you achieve better images. There are up to 2 other participants on each workshop.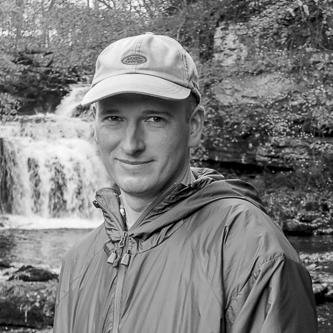 Your guide for the day is Simon. He spends most of his time photographing in the Yorkshire Dales, working hard to put it on the map for photography.
Simon has appeared on BBC's Countryfile and ITV's The Dales programmes because of his photography work.
Itinerary & Availability
Our photographer will be on hand to help you throughout the day. Don't need tuition? You can hire the hide without the extra help!
The timings of this workshop are as follows:
8.30am – Meet workshop leader in Hawes, Yorkshire
9.00am – 2.00pm – Red squirrel photography
Available sessions are as follows:
April '18: Sat 14th ( places left), Sun 22nd (1 place left)
Please make sure to book one of the above sessions only.
Extra Information
Testimonials:
"There were lots of squirrels and the day was excellent. I got loads of good images with the expert help of Simon." – James G.
"There were lots of lovely squirrels – it was a great day! I would love to go again in the near future. I did manage to get some good shots too! Just have to edit them all now." – Linda E.
"Simon is an excellent person to work alongside. He knows his subject, was on hand to answer questions, and did not get in our way. He allowed us to get all the images we needed. All in all I was very pleased with my day." – Robert O.
"It was a truly amazing day, with weather conditions ranging from bright sun to heavy snow. I couldn't believe how many squirrels there were, a fantastic sight. I would definitely recommend this to my friends." – Martin C.
Recommended Equipment:
Minimum focal length of 200mm
Tripod for action photos
Waterproof cover for camera and lens
Accommodation:
If you require accommodation, we recommend booking through Airbnb. There are a number of listings available in the area. Use this link for £30 credit towards your stay.
Accessibility:
There is no wheelchair access for this workshop. There is a 200 metre walk down a gravel track, with steps and a reasonable slope to get to the photography area from the parking location.